Profile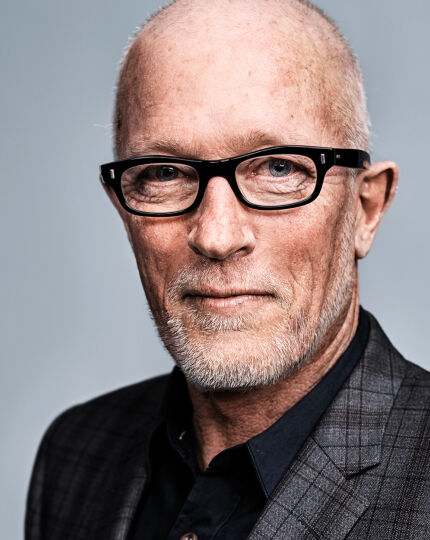 Director
One of New Zealand's leading theatre directors, Colin co-founded Taki Rua Theatre in 1983 and was Artistic Director of Downstage Theatre in Wellington, 1984 - 1992. In the mid-90s, together with Hone Kouka, he led Te Roopu Whakaari , producing five original works, of which NGĀ TANGATA TOA, starring Nancy Brunning, was the highlight. He has led Auckland Theatre Company as Artistic Director since 2003.Colin has directed for the Norwegian National Theatre and the Dutch National Theatre, as well as leading New Zealand and Australian theatre companies and is the only New Zealand director to be invited to present his work at the official Edinburgh Festival. His production of Hedda Gabler, played there to great acclaim in 1990 and was also presented at the Ibsen Festival, Oslo, the Covent Garden Festival, London and the 1991 Sydney Festival.
Colin has also won Best Director at the Chapman Tripp Theatre Awards several times - including for his 2002 production of Who's afraid of Virginia Woolf?
His many productions for Auckland Theatre Company include: Anne Boleyn, Midnight In Moscow, Lord of the Flies, Awatea, A Midsummer Night's Dream, In the Next Room (Or The Vibrator Play), Calendar Girls, On The Upside Down of The World, Mary Stuart, August: Osage Country, The Pohutukawa Tree, Cat on a Hot Tin Roof, The Female of The Species, Where We Once Belonged, End of The Rainbow, The Crucible, Hatch or The Plight of the Penguins, Doubt, Disagree, The Duchess of Malfi, Equus, Goldie, Waiting for Godot, Serial Killers, The Seagull, Rosencrantz and Guildenstern are Dead and Uncle Vanya.
Opera directing credits include Quartet (New Zealand International Arts Festival 2004), La Boheme (Wellington City Opera), The Italian Girl In Algiers, The Marriage of Figaro and The Prodigal Child for the NBR New Zealand Opera. In 2009 he remounted his production of The Italian Girl In Algiers for the Scottish Opera.
In November 2007, Colin was honoured for his artistic achievements and excellence at the eighth annual Arts Foundation of New Zealand Laureate Awards and was made an Officer of the New Zealand Order of Merit in June 2010.
Colin's past work with the NZ Festival includes premiere productions of Briar Grace Smith's HARURU MAI, Victor Rodger's RANTERSTANTRUM, Dave Armstrongs adaptation of Sia Figiel's ( check spelling) WHERE WE ONCE BELONGED, the chamber opera QUARTET, and Peter Wells' RICORDI! a large scale re-imaging of Katherine Mansfield's two great Wellington stories -Prelude and at The Bay.
Location
Auckland , New Zealand
Career Biography
Awards.
| | |
| --- | --- |
| 2010 | Officer of the New Zealand Order of Merit |
| 2007 | Honoured for Artistic Achievements and Excellence at the Eighth Annual Arts Foundation of New Zealand Laureate Awards |
| 2002 | Best Director at the Chapman Tripp Theatre Awards - WHO'S AFRAID OF VIRGINIA WOOLF |
Theatre.
2023
King Lear
France
Dir.

Michael Hurst & Benjamin Henson

2003
Auckland Theatre Company Creative Director
1984
Artistic Director of Downstage Theatre Wellington
1983
Co-Founded Taki Rua Theatre Wellington
Co-Founder