Profile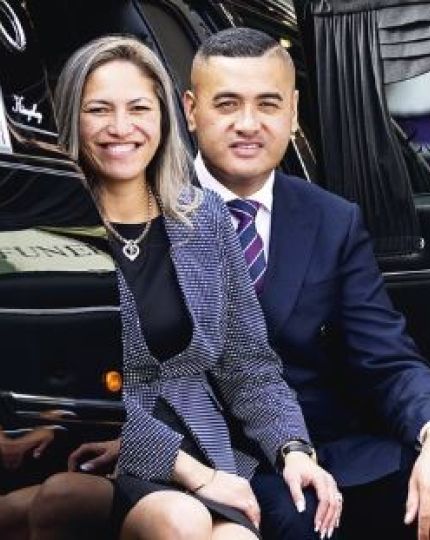 Reality TV, Authors,
Meet Francis and Kaiora Tipene from The Casketeers – passionate funeral directors and beloved Netflix stars. Francis (Te Rarawa) discovered his calling more than 13 years ago, with his first job at a funeral home in Auckland. Since then, his passion for the job blossomed into a fully fledged
vocation, with he and his wife now running their very own funeral directing business – Tipene Funerals. Renowned for his guitar-playing ability and beautiful singing voice, Francis leads every funeral with passion, dignity and precision. Kaiora (Te Rarawa, Ngāi Takoto) met Francis at Te Wananga o te Takiura (Māori training college), and now her role as Company Director is integral to the successful running of Tipene Funerals. Their aroha for their jobs along with their success led to the hugely popular Casketeers series as well as the release of their number one best-selling book Life as a Casketeer: What the Business of Death Can Teach the Living. Following on from their bestseller, Life as a Casketeer, Francis and Kaiora Tipene share how they bring the traditional values of tikanga Māori into day-to-day living. Through their social media, Kaiora and Francis share their remarkable experiences and knowledge of a part of life that touches everyone eventually.
Location
Auckland , New Zealand
Interests
Family & Friends