Profile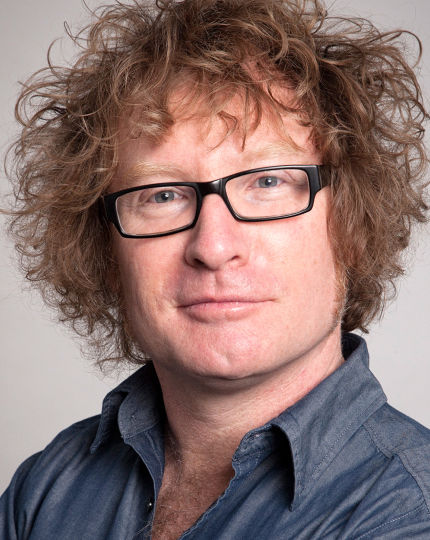 MC, Satirist, Speaker, Writer, TV Personality
Te Radar is a satirist, documentary maker, writer, stage and screen director, failed gardener and amateur historian. A regular satirist on Radio NZ for more than a decade, he's presented several top rating TVNZ documentary series, winning Film and Television Awards for three of them. He's won two Qantas Media awards for his NZ Herald columns, and is the recipient of the countries highest comedy accolades. His latest TV series "Te Radar's Chequered Past", has just screened on TVNZ. Based on his stage show "Eating the dog" it was a celebration of New Zealand history. He recently received an honorary Master of Arts degree from Wintec for his contribution to Media and Entertainment.
Location
Auckland, New Zealand
Skills
After Dinner Speaker, Broadcaster, Celebrity, Comedy Host, Compere/MC, Debator, Documentary, Field Presenter, Improvisor, Journalist, Judge, Keynote Speaker, Live Performance Host, MC / Stage compere, Mimic & Impersonator, Panellist, Radio Host, Reality/Entertainment Host, Speech Writer, Television
Interests
Adventure, Advertising, Author, Broadcasting, Conservation / Environment, Current Affairs, Fashion, Film & Television, Food & Wine, Gardening, History, Intrepid Travel, Literature / Books, Music, Politics, Quiz Shows, Race Relations, Satire, Stand up comedy, Theatre, Travel
Publicity
Testimonials (35)
BOP ExportNZ Awards June 2018

Radar was PERFECT as the mad hatter. I honestly couldn't speak highly enough of his work, wish we could have him every year!

He knew the context and the audience, played to the crowd and managed to keep all our speakers in line.