Profile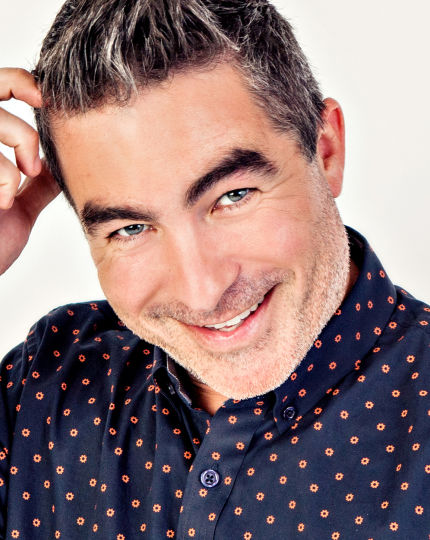 Comedian, TV Host, Writer, Entertainer
A multiple award-winner with over 20 years experience, Dai Henwood is one of New Zealand's best-loved comedians. His talents have meant he is now regarded as the most in-demand comedian for the 18-45 ages group! He has performed at a number of international comedy festivals, including the famed Just For Laughs event in Montreals. Dai has become a familiar face and voice in New Zealand, working on radio and television for over a decade now.
A self-proclaimed music fanatic, Dai spent 10 years on radio before beginning his TV career, where he started out on C4 cult favourites Roll the Dai and Insert Video Here. Since then, Dai has hosted a number of popular shows including Family Feud and Dancing with the Stars (twice). In 2016, the Variety Arts Club of New Zealand honored Dai with the Rielly Comedy Award for his work in the field of comedy. During the COVID-19 lockdown, Dai launched the comedy show Dai's House Party, aiming to help keep the public amused and bring some joy during tough times. You can often catch Dai on the immensely popular comedy series 7 Days, where he has led the show's Team Two since it started in 2009!
Dai is a seasoned professional in the media industry, his extensive career combined with his natural ability to connect with others and make them laugh have made him one of NZ's most loved personalities. He would be an asset to any production.
Location
Auckland, New Zealand
Skills
After Dinner Speaker, Broadcaster, Celebrity, Comedy Host, Compere/MC, Debator, Documentary, Field Presenter, Improvisor, Judge, Live Performance Host, MC / Stage compere, Mimic & Impersonator, Panellist, Radio Host, Reality/Entertainment Host, Speech Writer, Television
Interests
Advertising, Broadcasting, Current Affairs, Film & Television, Food & Wine, Gardening, Intrepid Travel, Music, Quiz Shows, Satire, Social Media, Sport, Stand up comedy, Travel
Publicity
Testimonials (15)
Rugby World Cup - All Blacks Tours Tokyo 2019

"Despite being a staunch Warriors supporter Dai was a perfect fit for our All Blacks Tours function. He was incredibly professional in his approach to the evening and did a superb job of reading the audience as well making adjustments on the fly. A pleasure to have him in Japan and hoping there is an opportunity to work with him again"

Tom Belson - STH Group