Profile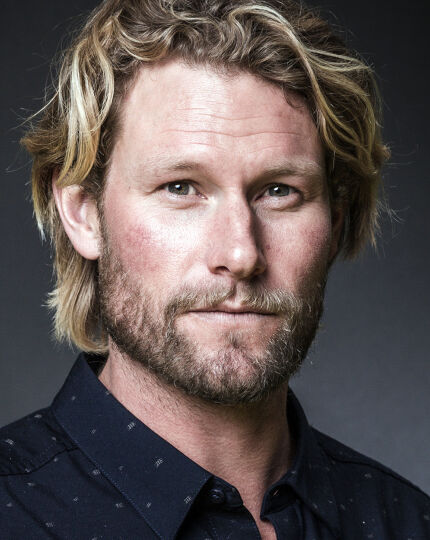 From Local Kiwi Shark Man to International Phenomenon
Riley Elliot is a PhD marine biologist, an author, public speaker, and an executive producer and presenter for Shark Week on one of the biggest networks in the world; Discovery Channel. Riley has also worked with National Geographic, BBC's Blue Planet and TED TALK New Zealand, sharing his expertise across screen, stage, social media and in the water. From banning shark finning in 2014 to helping change a global perspective on Sharks, his passion exudes from his storytelling. Riley is a local kiwi bloke turned international scientist, business owner, soon to be dad, and TV personality who made a world changing career out of his love for nature.
Mission
Riley is a nature kid who never grew out of it. Committed to the ocean as an ecosystem, Riley forged down the path of marine biology with no money and no financial support, only in search of understanding and change. However, not being funded by a corporate entity meant he was a free agent to speak the truth. Now, in the height of success, running a show for Discovery Channel that 500 million people watch every year, Riley can hold up a megaphone to his passion with his audience knowing he will deliver truth and adventure.
Riley's 'science for people' approach took him to Western Australia with Hawaii's Ocean Ramsey to help end the WA shark cull. To make their mark, Riley and Ocean literally jumped in and resuscitated a 3m Tiger shark. Once the word got out that a man and woman were resuscitating a shark IN THE SEA, they had the opportunity to convey objective science through the media that in the end helped ban the WA Shark Cull.
Having made a lasting impact on the environment, Riley emphasises that we can't keep neglecting our disconnection with nature because it is literally flooding our homes, wiping out our crops, and building population anxiety. Riley wants to impart hope and improvement foundations to help us work with nature and not against it for the future generations.
Keynote
Riley parallels his work in bringing about global change with inspiring people to take on their own hurdles, sharing his recipe for success: passion and persistence. Riley was just your average kiwi bloke, but in order to achieve his childhood dream around nature, he knew he had to work hard. He gained the intelligence to understand Science, the confidence to speak in public, and was brave enough to swim with Sharks. If Riley can work with the scariest creature on earth and make people love them too, you can do anything.
Following decades of exhilarating adventures Riley Elliott has had experiences that few can relate to. From resuscitating a Shark to almost being murdered in Mexico by a drug cartel, Riley combines his extraordinary life with his scientific knowledge, offering up a myriad of exceptional speaking points.
Location
Auckland, New Zealand
Skills
After Dinner Speaker, Debator, Keynote Speaker, Speech Writer
Interests
Advertising, Broadcasting, Conservation / Environment, Current Affairs, Film & Television, Food & Wine, Health & Lifestyle, Interviews, Sport, Travel, Writing
Speaking Topics
Exploration, conservation, education of the natural world, through to mainstream society, From swimming with sharks, tackling major conservation issues, Innovation, Motivational Speakers, Using science to get answers and sharing those with kids to corporations
Links
Event Highlights
| | |
| --- | --- |
| 2021 | Blue Planet II Live In Concert, Auckland Philharmonia Orchestra - MC |
Testimonials (4)
Jeff Hansen | Managing Director

As managing director of Sea Shepard Australia I have seen battles before, from high seas to parliamentary offices but never have I seen an approach quite like Riley's – one that has been globally successful at educating, inspiring and ultimately protecting not only our oceans, but also the air we literally breathe. Riley is an inspiring speaker, a storyteller that talks with first hand experiences to captivate every audience. He tells the story of our sharks, but not just about them. He speaks of them as examples of how life lessons have been implemented, how passion has been followed and how success has resulted from such a pure and unfortunately uncommon approach. Riley is more than a speaker for sharks, he is a voice for our children not even born yet, ones that need healthy oceans, and healthy oceans, need sharks.

Sea Shepherd Australia