Profile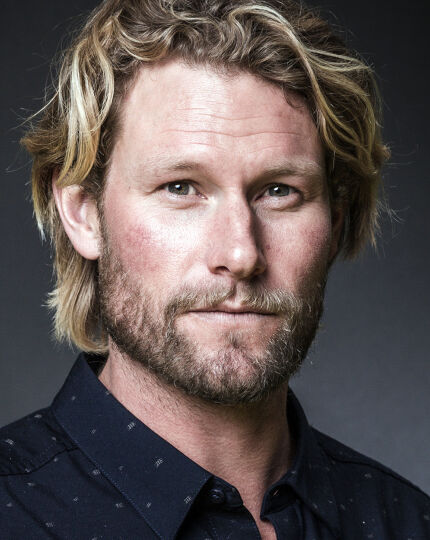 Shark Expert, Marine Biologist, Speaker
After a decade of eye-opening adventures in pursuit of the world's most feared underwater species, Riley Elliott has had some experiences that only very few can relate to. It is his mission in life to communicate the wonders of the underwater world to the public at large. Riley is a shark scientist, documentary maker and marine advocate, who has recently completed his PhD in Marine Biology. Combining his scientific experiences with modern media, Riley has become a producer and presenter on various shows for National Geographic, Discovery Channel's Shark Week and BBC. He is also a successful author, with his book Shark Man being released in 2014. His ability to capture stimulating imagery of marine life has earned him over 40 thousand social media followers. Through all of his work Riley encourages exploration, understanding, and most importantly conservation. It's no surprise, then, that Riley prefers to live his life outdoors, if not underwater – even after coming face to face with a shark and being attacked! Despite that close encounter, Riley still maintains his love of the natural world and the creatures that inhabit it.
His knowledge and passion for the marine world makes him a captivating and exciting public speaker on a wide range of topics. He has performed at various corporate events, including the TEDX Auckland conference. Not just a great story teller, but a scientist with genuine insight, Riley is an entertaining, informative and passionate campaigner for our environment.
Riley Elliott recently returned from the Bahamas where he executive produces and presents a co-creation with Discovery Channel, for their first ever Shark TV series, Shark Academy. This show brings reality TV into the world of natural history, where 8 recruits compete for a spot on Riley's shark research crew. Shark Academy is a Discovery Plus original series and headlines Discovery's new online platform during Shark Week 2021.
Location
Auckland, New Zealand
Skills
After Dinner Speaker, Debator, Keynote Speaker, Speech Writer
Interests
Advertising, Broadcasting, Conservation / Environment, Current Affairs, Film & Television, Food & Wine, Health & Lifestyle, Interviews, Sport, Travel, Writing
Speaking Topics
Exploration, conservation, education of the natural world, through to mainstream society, From swimming with sharks, tackling major conservation issues, Using science to get answers and sharing those with kids to corporations
Links
Event Highlights
| | |
| --- | --- |
| 2021 | Blue Planet II Live In Concert, Auckland Philharmonia Orchestra - MC |
Testimonials (5)
SEA SHEPHERD AUSTRALIA - KEYNOTE SPEAKER - As managing director of Sea Shepard Australia I have seen battles before, from high seas to parliamentary offices but never have I seen an approach quite like Riley's – one that has been globally successful at educating, inspiring and ultimately protecting not only our oceans, but also the air we literally breathe.

Riley is an inspiring speaker, a storyteller that talks with first hand experiences to captivate every audience. He tells the story of our sharks, but not just about them. He speaks of them as examples of how life lessons have been implemented, how passion has been followed and how success has resulted from such a pure and unfortunately uncommon approach. Riley is more than a speaker for sharks, he is a voice for our children not even born yet, ones that need healthy oceans, and healthy oceans, need sharks. - Jeff Hansen, Managing Director Sea Shepherd Australia