Profile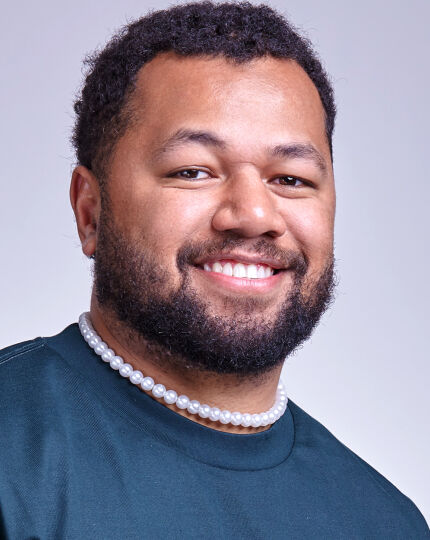 Comedian, Writer, Producer, MC, Speaker
There is no doubt that Joe Daymond is hilarious. From his viral online skits during lockdowns to his stand-up, millennial familiar face Joe Daymond has successfully made a career from making Kiwis crack up, but there's more to this funny fella.
Quick-witted Joe makes it look easy, effortless even, but this guy works bloody hard.
Joe has written jokes for the wildly popular Jono and Ben, was nominated for 2018's NZ Comedy Guild awards, sold out his own shows on debut at NZ and Melbourne Comedy Festivals and is officially the youngest comedian to sell out Sky City.
Yes, Joe's appeal is relatable, but his comedy? It's anything but locals only. International audiences are also getting a taste of Daymond's jokes with his eight-part TV show Bouncers, which was picked up by famed American cable channel Comedy Central last year.
But it's not all fun and games. Joe's bold transparency has opened doors for him to take on, and speak on, his own life challenges: navigating racism and mental health, with his reach extending from his peers to the corporate world, and beyond. This intention's seen in the online space he's created to discuss anti-racism, activism and centralise indigeneity in his work iTunes/YouTube podcast 'SHXT TALK.'
A humble combination of engaging, funny and earnestly wise, Joe speaks from a place of experience, with enough goofiness to take the edge off… without detracting from the message. And with a steady growing audience and appeal, Joe Daymond is a self-driven talent who has secured himself a rich future in entertainment
Location
Auckland, New Zealand
Skills
Business/Entrepreneur, Comedian, MC, Producer, Speaker, Writing
Interests
Basketball, Film, Fitness, Gaming, Interior Design
Speaking Topics
Comedy, Comedy Performance, Directing, Mental Health, Motivation, Screenwriting, Travel
Event Highlights
| | |
| --- | --- |
| 2022 | DB Conference, DB - Speaker |
| 2022 | Pathways For Charity Foodraiser (Steve Adam's Charity) - MC |