Profile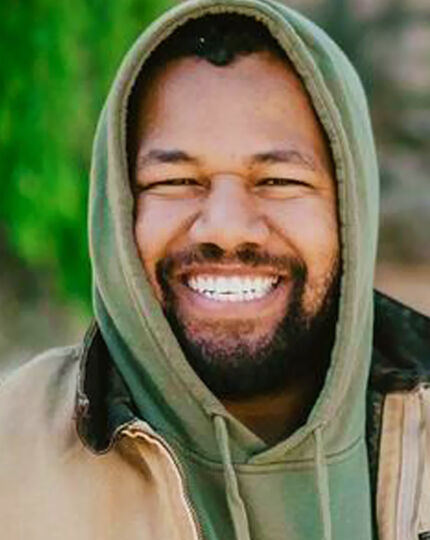 Content creator and comedian
From Joe Daymond's viral online skits during lockdowns to owning his own production company, West Park, that recently saw him write, direct and star in Bouncers, picked up by the famous American cable channel Comedy Central, this local comedian has gone international. Joe Daymond has also competed in TVNZ's Celebrity Treasure Island, popped up on comedy shows like Have You Been Paying Attention? and 7 Days, created the Māori TV show, Rags Are Riches, hosted a podcast SHXT TALK, was nominated for 2018's NZ Comedy Guild awards, sold out his own shows on debut at the NZ and Melbourne Comedy festivals and is officially the youngest comedian to sell out Sky City (twice). Joe Daymond, still in his twenties, is relatable to the core, attested by his stand up, film-making, and speaking truthfully and humbly on how he got here.
Mission
Joe wanted to be a property developer. Fast forward years of studying and an internship, he found himself as a project manager assistant at a development firm. Joe soon realised that in a business that is perception based, as a young, broke, brown kid, doing his best, he wasn't accepted. So he made a list of all the things he always wanted to try and made a commitment to try everything on that list.
Interior design. Rugby coach. Volleyball coach. Flight Attendant. Stand Up Comedy. That's how Joe wound up at the Classic Comedy Club on a Monday Raw night for rookies, performing his first ever stand up, where beloved UK comedian Lloyd Langford said that it was the best first time he had ever seen in stand up. It was in a transitional period of his life, where he was living out of his car and cleaning caravans full time that he made the pilot for Bouncers in 2018 to figure out if this was something he could do. Now his TV production company West Park is in a downtown apartment complex with a number of works in the making and Joe jetting to and from America. Joe wants to play this learning forward, encouraging those crossroads in our lives, not pretending we have it all figured out, and opening space for the things we loved as kids.
Keynote
Joe's bold transparency has opened doors for him to take on, and speak on, his own life challenges with his reach extending from his peers to the corporate world, and beyond. His relatability sees his audience relax the moment he walks into the room. He is conversational, interactive and actively enters into a dialogue with audiences about their own crossroads in life. What's your list? He highlights that all the things that made him happy as a kid, like watching movies, haven't changed. Instead, he's continued their reality into a career he loves. Joe breaks the surface level that people hide behind and nurtures the core.
Joe isn't just here to make people laugh. Authentic and genuine, he touches on his experience with mental health, problems with parents, relationships, his journey to where he is and expresses his honest outlook which sometimes just so happens to be funny. A humble combination of engaging and earnestly wise, Joe speaks from a place of experience, with enough goofiness to take the edge off… without detracting from the message.
Location
Auckland, New Zealand
Skills
Business/Entrepreneur, Comedian, MC, Producer, Speaker, Writing
Interests
Basketball, Film, Fitness, Gaming, Interior Design
Speaking Topics
Business, Comedy, Comedy Performance, Directing, Lifestyle & Wellbeing, Mental Health, Motivational Speakers, Screenwriting, Travel
Event Highlights
| | |
| --- | --- |
| 2022 | DB Conference, DB - Speaker |
| 2022 | Pathways For Charity Foodraiser (Steve Adam's Charity) - MC |