Profile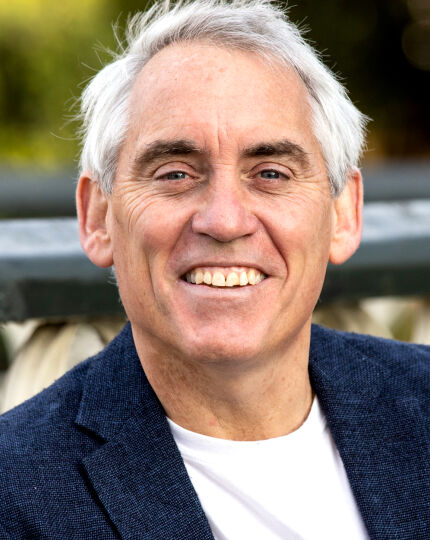 New Zealand's beloved host and business owner of communications training company "Easily said."
Jason Gunn is a New Zealand household name. At 18, Jason became the face of New Zealand children's television with Jase TV and the long-running Son of a Gunn Show. He went on to host a number of top television programmes, anchored #1 radio shows, and became a director, writer and producer with his own production company. He also runs his own communications training company, "Easily Said."
Mission
In 2019 following a major health scare, Jason realised a long-held dream of starting his own communications training company, "Easily Said". Today the thriving business teaches individuals and organisations how to communicate with confidence and master the art of storytelling.
Jason learnt from the best of the business and now he wants to play that forward. As a top tier MC and keynote speaker, Jason is highly entertaining. His ability to connect with an audience on a personal level is unparalleled. Jason delivers in a unique, light and meaningful way.
Keynote
Jason can cater his skills to a wide range of events, with an emphasis on storytelling. He asserts that an audience is more likely to remember what you say if you stick away from facts, figures and flow charts and tell more stories. Jason inspires and uplifts his audience to integrate this drive and take the fear out of public speaking. Be a confident communicator.
Through his decades of experience in broadcasting and as one of New Zealand's beloved media personalities, Jason guides others in how to connect with their audience, speak with clarity and be memorable. He will have you looking and sounding your very best.
Location
Christchurch, New Zealand
Skills
Communication Coach, Entertainer, Keynote Speaker, MC, Presenting, Singing & Performing
Interests
Attempting to fix things on my lifestyle block, Family, Movies, Playing Piano, Reading Self Help Books
Speaking Topics
Better storytelling = better sales, Business, Finding the life-work balance, How to connect with your audience, How to speak from the heart, Lifestyle & Wellbeing, Motivational Speakers, The Power of Storytelling, What does success look like?
Event Highlights
| | |
| --- | --- |
| 2023 | ANZ Marketing Capability Conference, ANZ - Speaker |
| 2023 | Energy Excellence Awards, Freeman Media - MC |
| 2023 | Fonterra Strategy Deployment Event, Fonterra - Speaker |
| 2023 | Hawke's Bay Export Awards, Export New Zealand Hawke's Bay - MC |
| 2023 | NZ Trade Group Conference, The Events Group - Speaker |
| 2023 | PlaceMakers Conference Gala Awards Dinner, PlaceMakers - MC |
| 2023 | Site Safe Conference, Site Safe New Zealand Inc. - Speaker |
| 2022 | Cio Awards Gala Dinner, Brightstar - MC |
| 2022 | Kiri Te Kanawa Recruitment Day, Kiri Te Kanawa Ryman Healthcare - MC |
| 2022 | NZ Realtors Network Convention, New Zealand Realtors - Speaker |
| 2022 | NZPI Conference & Dinner, New Zealand Intellectual Property Attorneys - MC |
| 2022 | Pride in Print Awards, Print NZ - co MC |
| 2022 | Specialised Structures National Conference, Speacialised Structures - Speaker |
| 2022 | Walking for Wellness, Ryman Healthcare - MC |
Testimonials (3)
Irwin Munro | General Manager

Jason was our annual awards night master of ceremonies where 700 people attended. He was a consummate professional and brought his enthusiasm and adaptability to the role on the night. He helped deliver a night of recognition and celebration for the industry with his entertaining and personable style. It was great to work with J&L and Jason.

New Zealand Energy Excellence Awards 2023

Freeman Media