Profile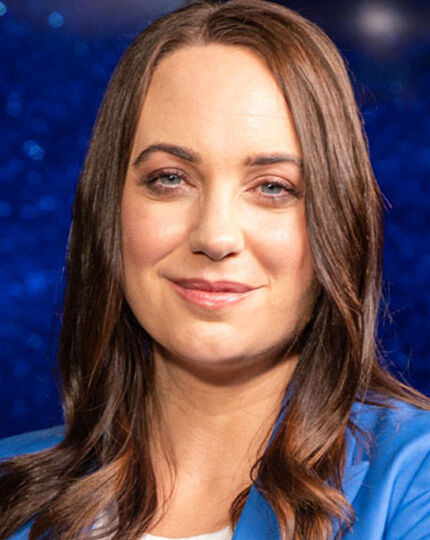 Speaker, Compere/MC, Pannellist
Frances Cook is a reformed financial hot mess who now saves others from her money mistakes. She is a best-selling author, a columnist, a speaker and podcaster. Priding herself on clear, non-judgmental communication, Frances knows how to balance giving you the information you need while making sure you don't fall asleep.
MISSION
Frances is on a mission to uncomplicate money matters. Amidst a dynamic body of work, she is best known for her role as the BusinessDesk Investments Editor, her fortnightly slot on the AM show and her weekly personal finance podcast Cooking the Books - one of New Zealand's leading podcasts.
Frances shares insights on how average Kiwis can change their relationship with money and ultimately gain financial freedom, along with offering techniques that boost earning power in any industry, property investment hacks and ways to retire early. Her speciality is taking complicated, specialised knowledge and making it concise, engaging and accessible.
KEYNOTE
If you want to know more about money mindset, your KiwiSaver, how to buy a first home, or dip a first toe into investing, Frances can help you. Priding herself on a clear communication style that is never judgemental, Frances has built an audience of people who felt excluded by traditional money advice. From getting out of debt all the way to finding financial freedom, Frances is the smart friend who can make it make sense.
Location
Hamilton , New Zealand
Skills
Broadcaster, Compere/MC, Journalism, Money Communication , Panellist, Podcasting, Speaker, Writing
Interests
Broadcasting – Radio/TV, Current Affairs, Food & Wine, Personal Finance , Travel, Women in Finance , Writing
Speaking Topics
Building a new generation of financial freedom seekers, How to build trust with your customers, How to start talking about money, Women in finance
Event Highlights
| | |
| --- | --- |
| 2023 | Harcourts National Conference - Speaker |
| 2023 | IWD Her Money Matters, Financial Market Authority - Speaker |
| 2023 | She Evolves Women Empowerment Fiji Trip - Speaker |
| 2022 | Better Business Days, Mike Pero - Speaker |
| 2022 | Facilitator Day, Te Ara Ahunga Ora Retirement Commission - Speaker |
| 2022 | Finance Webinar, Timely - Speaker |
| 2022 | Mike Pero Conference 2022, Mike Pero - Speaker |
| 2022 | REBL Annual Conference, Real Estate Brands Management - Speaker |
Testimonials (4)
International Women's Day - Her Money Matters

Frances was a fantastic speaker on our panel for International Women's Day. She was engaging, relatable and had so many helpful insights to share with our audience. She's as brilliant in person as she is on her socials.

Sera Jeong | Senior Adviser, External Communications

Financial Markets Authority