Profile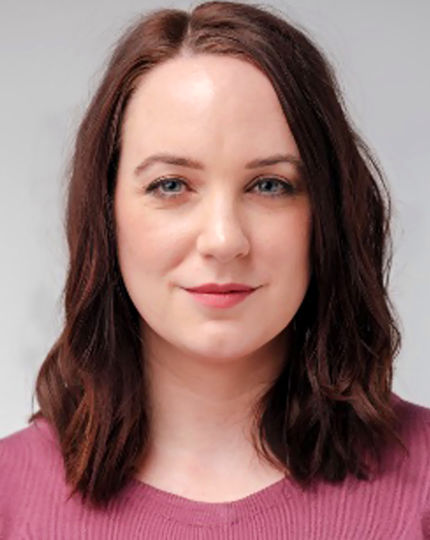 Podcaster, Columnist, Author, Speaker
Frances Cook is a money communicator and journalist, a reformed financial hot mess who now makes a living saving others from her money mistakes. As a podcaster, columnist, author, and speaker, Frances knows how to balance giving you the information you need with making sure you don't fall asleep.
Frances is well known and respected for her weekly NZ Herald personal finance podcast and column, Cooking the Books. Her specialty is taking complicated, specialised knowledge, and simplifying it down to just what you need to know. Her book, Tales from a Financial Hot Mess, quickly became a best seller, and a sequel is now in the works. She regularly speaks on TV and radio on issues including personal finance, the business sector, and politics.
If you want to know more about money mindset, your KiwiSaver, how to buy a first home, or dip a first toe into investing, Frances can help you. Priding herself on a clear communication style that is never judgemental, Frances has built an audience of people who felt excluded by traditional money advice. From getting out of debt all the way to finding financial freedom, Frances is the smart friend who can make it make sense. Frances has experience speaking at a wide range of events, including TedX and corporate conferences. Her skills from a successful career in radio, digital,
and print journalism transfer seamlessly to speaking at a wide range of events, as well as interviewing or MCing. She's comfortable anywhere from a small intimate conference, to keynote speaker for large corporates, to keeping a rowdy panel debate under control.
Location
Hamilton , New Zealand
Skills
Broadcaster, Compere/MC, Journalism, Money Communication , Panellist, Podcasting, Speaker, Writing
Interests
Broadcasting – Radio/TV, Current Affairs, Food & Wine, Personal Finance , Travel, Women in Finance , Writing
Testimonials
TEDxUoA 2020

Frances spoke for us at our 2020 TEDxUoA conference, and we were all blown away by how amazing her speech was. Her speech on becoming financially independent was clear and easy to understand, while her dynamic and lively personality captivated the attention of everyone in the audience. She's very passionate about the work she performs and that shines through in every word that she says.

Jason Liu | Education Team

TEDxUoA