Profile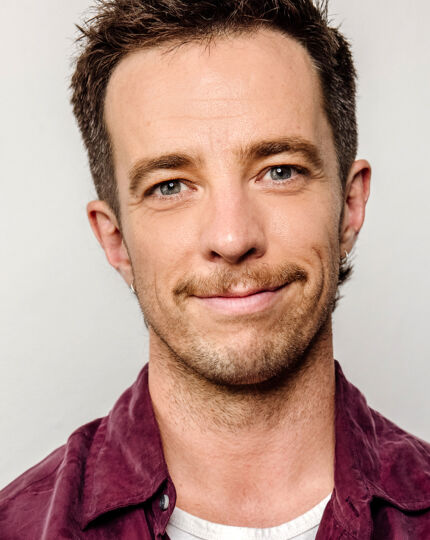 Comedian, Writer, Actor, MC, Entertainer
The hilarious Eli Matthewson burst onto the television scene in 2013, starting out as a music presenter for TVNZU before becoming a main-stay on NZ screens. He has appeared as one of the rotating team leaders on 7 Days, was the head writer and a panelist on Have You Been Paying Attention, and currently is one of the resident comedians on Paddy Gower Has Issues. He is known for skewering our political figures, and is a master at turning current events into comedy.
As a live performer Eli is one of New Zealand's best, and was the recipient of the Fred Award, the highest comedy honour in Aotearoa, in 2021. He has toured across Australia and to the Edinburgh Fringe where he received five-star reviews and sell-out shows. Based in Auckland, Eli returns to his hometown of Christchurch as often as possible to perform at events such as the famed World Buskers Festival. He aces live performances, which is why he can transfer his skills flawlessly to MCing. He can deliver a professional, polished yet entertaining and hilarious performance to anything he does. His ability to capture the crowd's attention with his quick-wit and candid jokes makes him an excellent host for all kinds of events
Eli is probably most well-known from his iconic stint on Dancing With The Stars, as part of the first ever same-sex couple on the show, as well as a lengthy stint on Celebrity Treasure Island and as a former host of The Edge Breakfast. His podcast, The Male Gayz, with fellow comedian Chris Parker has thousands of listeners across New Zealand and overseas.
Location
Auckland, New Zealand
Skills
Comedy Host, Compere/MC, Debator, Judge, Panellist
Interests
Current Affairs, Film & Television, Music, Politics & Advocacy, Travel
Event Highlights
| | |
| --- | --- |
| 2022 | Blue & Gold Awards, Lincoln University - MC |
Testimonials (4)
Samantha Budd | Events & Sponsorship Manager

Eli was amazing, We had SO much great feedback from attendees about him following the event. It was evident he had done his research regarding the University prior, and made some fantastic jokes and stories which had the audience (including our Senior Management Team) in hysterics. He really listened to the MC brief and what we wanted (for it to be an engaging, memorable experience for our students) and truly delivered on it.

Blue and Gold Awards 2022

Lincoln University