Profile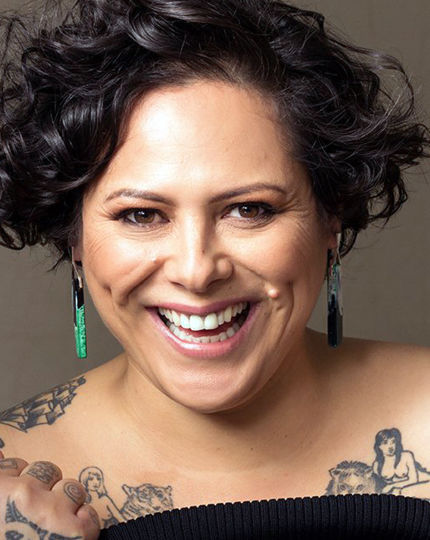 Recording Artist, TV & Radio Host, MC, Speaker, Entertainer
One of New Zealand's best known recording artists, television presenters and entertainers, Anika has been a household name since the turn of the millennium… and one of those celebs you wanna be friends with!
Making her start as a Kiwi pop star, Anika's musical career saw her release six albums, win four NZ Music Awards– including Best Female Vocalist, and find success in kids' albums Songs for Bubba's. And she didn't stop there. Anika boasts a lengthy career in broadcasting, and as a profilic MC and entertainer too, leaning into her signature, off-the-cuff style and getting iconic results. Quirky and daring, Anika engages effortlessly whether she's hosting her own Maori TV chat show, TVNZ One's Seven Sharp, or handling a rowdy panel. Anika Moa was also a fan favorite during her time on The Hits Drive Show.
She has the flair, the brio and the industry cred to talk the talk, and back it up. With decades of experience to share, Anika was one of four musical pundits lending their expertise to the judging panel for 2022 Harcourts Dancing for Hospice, as well as a guest panellist on TVNZ Three's The Masked Singer, a 2022 Kiwi reality singing competition. 20 years, countless stages: Anika brings that star power (and fun) to every event she is part of.
Ethnicity
European, Māori
Location
Auckland, New Zealand
Skills
Interviewing like Oprah, MC, Public Speaking - Making people feel relaxed and comfortable, Singing & Performing
Interests
Friends & Family, Reading, Running, Singing, Touring
Links
Event Highlights
| | |
| --- | --- |
| 2023 | AXIS Awards, Comms Council - MC |
| 2022 | Angitu 22, Hustle Group - Speaker |
| 2022 | Ignition Conference Dinner, Ignite Waikato - MC |
| 2022 | Top 100 Performers Event, Westpac New Zealand - MC |
| 2021 | FCB Awards 2021, FCB New Zealand - MC |
| 2021 | Matariki Event, Omaka Marae - co MC |
| 2021 | Real Women Talk, Farmlands Co-Operative Society Ltd. - Host |
Testimonials (4)
Kirsten Pearce | Events Coordinator

Anika was an amazing addition to our Awards show from our initial meeting with her through to the Awards show. Her energy and charisma on stage drew in the attention of the audience along with her humour, wit and own flair adding an extra layer of entertainment to the event. She's a true professional who knows how to captivate an audience and make any event a fun and memorable experience for all.

AXIS Awards 2023

Comms Council