Profile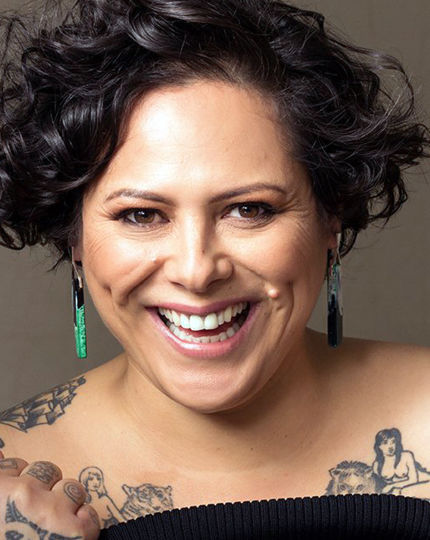 Multi-Award Winning Recording Artist, MC, Speaker, Television and Radio Presenter
Singer-songwriter Anika Moa is one of New Zealand's most celebrated music artists. She has released six studio albums, been nominated for numerous awards, and won four NZ Music Awards - including Best Female Vocalist. As well as her pop albums, Anika has also had three wildly successful children's albums titled Song's For Bubba's, inspired by all the wonderful tamariki in her life. Anika's sharp wit and hilarious banter have made waves on television, radio and online. She has had two hit talk shows, All Talk with Anika Moa, and more recently, Anika Moa Unleashed on TVNZ. Whilst being known for her bubbly and comedic personality, Anika is also a staunch supporter of and advocate for equality, diversity and standing up for what you believe in. She is fast becoming a living-legend in NZ!
Anika is a well known face in NZ and has captured the hearts of the public with her amazing music and awesome personality - which is why she is such a hot-demand for MCing and public speaking gigs! After 20 years of performing live, it's pretty clear Anika knows not only how to hold a crowd but also to entertain one. If you want to book Anika today - get in touch!
Anika Moa currently co-hosts The Drive Show (with Stacey Morrision and Mike Puru), and can be seen on Anika Live on TVNZ On Demand.
Location
Auckland, New Zealand
Testimonials (2)
Oranga Tamariki - December 2020

Anika was great as our MC for the Prime Minister's Oranga Tamariki Awards. She was so easy to deal with while preparing for the day and brought a relaxed and fun tone to a otherwise formal event. Her style and presence was exactly what we needed to set the rangatahi at ease.

Emily Turner | Senior Advisor, Internal Culture and Engagement