Profile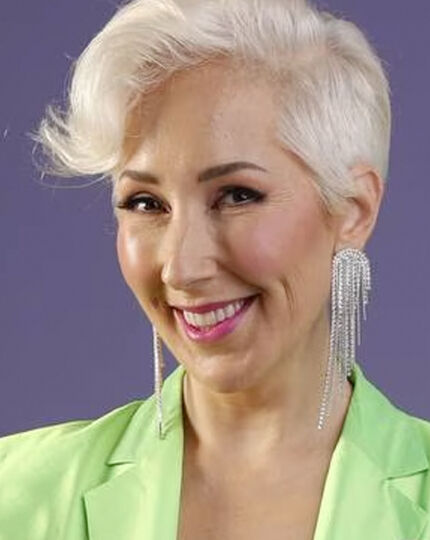 MC, Comedian, Presenter, Writer, Actor
Let's be honest; New Zealand entertainment legend Jaquie Brown needs little introduction. A naturally comedic TV host, actress and writer, the UK-born and (unequivocally) Kiwi-bred onscreen personality has been a household name for over 20 years; it's no wonder she is one of New Zealand's most beloved and in-demand talents.
Jaquie has a portfolio that — like Jaquie herself — is as broadly appealing as it is eclectic. A local icon in her own right, Brown's rich career has seen her host on institutions like TV2's late-night music show Space, music channel C4, current affairs show Campbell Live, and Three's primetime news and entertainment show The Project, plus projects of her own.
Taking inspiration from her own life, Jaquie co-created and starred in her own comedy series Jaquie Brown Diaries, playing a hilarious caricature of herself as an out-of-luck TV personality attempting to become famous. The show also featured Taika Waititi, Rhys D'arby and Ant Starr, and was directed by Gerard Johnstone (M3GAN). The show aired in Australia, Finland and the USA, won Best Comedy and the NZ Film and TV awards for the two seasons it ran and landed Jaquie the prestigious WIFT (Women in Film and TV) Success in Television award.
As a screenwriter, Jaquie co-wrote the Cannes Palme d'Or nominated short film Nothing Special and is represented in the UK and US, where she has two feature film projects in development. In addition, Jaquie has offered advice as a comedic agony aunt via a weekly Sunday Star Times column and is a published author with her own unique (and honest) pregnancy guide named I'm Not Fat! I'm Pregnant. (That Ed Sheeran took home to his pregnant wife after a trip to NZ - no big deal)
Jaquie's voice acting skills are often in demand, and as well as voicing a raft of TV and radio commercials, Jaquie can be heard playing the character "Sorry" alongside Jermaine Clement in the BAFTA nominated Kiwi kids' claymation series Kiri and Lou. Most recently, Jaquie featured in Comedy Central's series SIS, and her next project is as host of Warner Bros Discovery Series Blow Up; a competition series for balloon artists. Talk about a lot of hats!
Dynamic and engaging, yet unapologetically herself, Jaquie's quintessentially awkward charm allows her to work the crowd with a wry smile. And with unmatched audience familiarity and professional charisma, you'd struggle to find a more seasoned presenter than Jaquie Brown.
Ethnicity
British, European
Location
Auckland, New Zealand
Interests
Adventure, Author, Broadcasting, Conservation / Environment, DJ/Music, Fashion, Film & Television, Food & Wine, Health & Lifestyle, Interviews, Intrepid Travel, Quiz Shows, Travel