Profile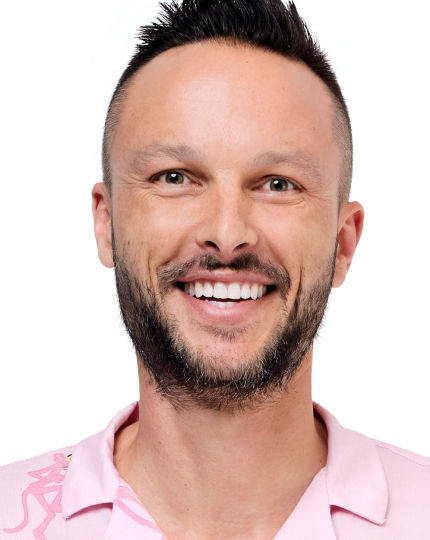 TV & Radio Host, Entertainer
He's shaved off his dreadlocks for charity, spent a weekend in Sydney with a paper bag over his head and read "50 Shades of Grey" aloud around town. TV comedian Ben Boyce will definitely go the extra mile for a performance!The versatile funnyman now writes, hosts and produces top rating Friday night comedy Jono and Ben at Ten on TV3. Before that, he did the same on TV3 hit shows Pulp Sport and WANNA-BEn.
Ben has also hosted the Vodafone New Zealand Music Awards, has written award-winning radio commercials and parodies, is a regular voice-over artist and even ran for government in the last New Zealand general election. When he's not thinking up weird and wacky extreme activities, he's helping take care of his greatest achievements so far, his two young daughters.
Location
Auckland, New Zealand
Skills
Comedy Host, Compere/MC, Judge, Panellist, Reality/Entertainment Host
Interests
Adventure, Community Work , Conservation / Environment, Current Affairs, Film & Television, Food & Wine, Intrepid Travel, Music, Sport, Travel
Testimonials (2)
"Just a short note to say "THANK YOU". The event was a huge success, with many staff rating it the best ever! We've had excellent feedback from the guests and everyone is really happy with the way it turned out. Both Jono and Ben were a delight to work with. They were approachable, friendly and very pleasant, yet very professional. They mingled with the guests after their 'show' and nothing was too much trouble for them. Please pass on our appreciation to them for their work on from AUT Hospitality Services."