Profile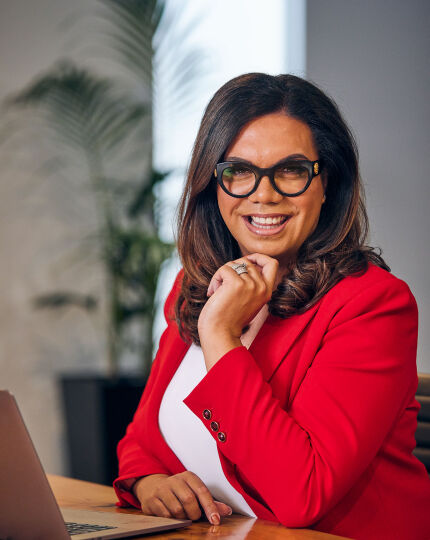 Global DEIB Executive & Speaker
Mary Haddock-Staniland is about sparking positive change, in the corporate world as a highly regarded thought leader and in social spheres as a committed advocate.
Picture the Venn diagram of warmth, enthusiasm and effectiveness, Mary's right there in the middle. She has a track record of driving key operational policy and achieving tangible outcomes that benefit people first, and their workplaces second. Make no mistake, the two are linked - with one, comes the other.
Mary is a Global Diversity & Inclusion Executive, an accomplished and highly sought-after keynote speaker, panelist and thought leader. She also holds a range of advisory and governance roles, and in 2017 was appointed an ambassador for charitable trust, Lifeline New Zealand.
Mary has been called a force to be reckoned with, her tenacity and work ethic balanced and enhanced by creativity and empathy.
Location
Auckland , New Zealand
Skills
Global Diversity & Inclusion Executive, Keynote Speaker, MC, Panellist
Interests
Fashion, Health & Wellbeing, My cats, Travel, Whanau
Speaking Topics
My personal journey in life, The importance of bringing DEIB to life in organisations, How to navigate the art of inclusion in the board room
Event Highlights
| | |
| --- | --- |
| 2022 | Beauty Expo, London – Panelist |
| 2022 | Beauty Expo, Sydney - Panelist |
| 2022 | Kapiti Chamber of Commerce - Speaker |
| 2022 | Pronouns Launch, Timely, Melbourne – MC |
| 2022 | Queenstown Chamber of Commerce - Speaker |
| 2021 | Cross Agency Rainbow Network (CARN) Conference – MC |
| 2021 | Festival For The Future – Panelist |
| 2021 | HR & Innovation Conference – Speaker |
| 2021 | Transgender Awareness Week - Spokesperson |
| 2021 | TRANSParent Podcast - Interviewee |