Profile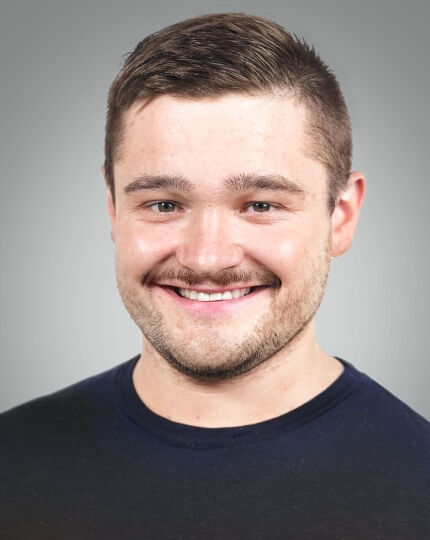 Dr Logan Williams, a distinguished figure from New Zealand, wears multiple hats as an entrepreneur and inventor. To date, Logan has developed and sold three companies to international corporations. He is currently the managing director of Shear Edge and Halo Agtech, two-multimillion-dollar tech companies. Logan stands out for his impressive repertoire of innovative creations, many of which have garnered international acclaim and prestigious awards. Among his notable inventions are:
Revolutionary polarized contact lenses designed to mitigate photosensitive epilepsy by automatically adjusting the level of polarization to match the user's sensitivity.
An ingenious method for transforming didymo, a troublesome algae pest plaguing New Zealand's waterways, into valuable resources such as paper, bioplastic, and fabric. He has also devised a system for eco-friendly removal of this algae from water streams without harming the ecosystem.
The development of "Keravos," a groundbreaking material that blends coarse wool with corn starch to yield a robust, biodegradable alternative to traditional plastics. Williams has applied this material to create innovative products, including a catamaran, a kayak, and a cooler bin.
Williams' achievements have not gone unnoticed. He earned a place on the Forbes 30 Under 30 list for Asia-Pacific in 2018 and was a finalist for the title of Young New Zealander of the Year in 2017. Logan is a serial entrepreneur, having founded several ventures such as Biome Innovation, Polar Optics, and Keravos Ltd. Beyond his professional pursuits, Logan Williams is driven by a profound passion for employing science and technology to address real-world challenges and make a positive impact on society. He is also a fervent adventurer, finding joy in pursuits such as sailing, skiing, and mountaineering.
Location
Christchurch, New Zealand
Skills
Entrepreneurship, Innovation, Invention, Management, R&D
Interests
Education, Engineering, Invention, Manufacturing, Sustainability
Speaking Topics
Biography, Invention, Research and Development
Event Highlights
| | |
| --- | --- |
| 2023 | Cosmetics New Zealand - Speaker |
| 2021 | Boma - Speaker |
| 2020 | SIDE - Speaker |
Testimonials
Stephen Williamson | General Manager

Drawing from his own track record of successful product innovations, Logan guided the audience through his unique methodology that effectively bridges the concept-to-reality gap when innovating by breaking projects into manageable phases, rapid iterations and end-user feedback, along with the occasional 24-hour sprint! During his presentation, Logan unveiled a ground-breaking innovation, "Shear Edge," representing a pioneering application of wool fibre as a composite material in injection-moulded products. Logan showcased real-world examples of this ingenious breakthrough that featured a life-sized catamaran, kayaks and Santoku knives. Logan left the audience feeling inspired and energized in a way that helped anchor our entire conference.

Hero's Journey Conference 2021

New Zealand Merino Company