Profile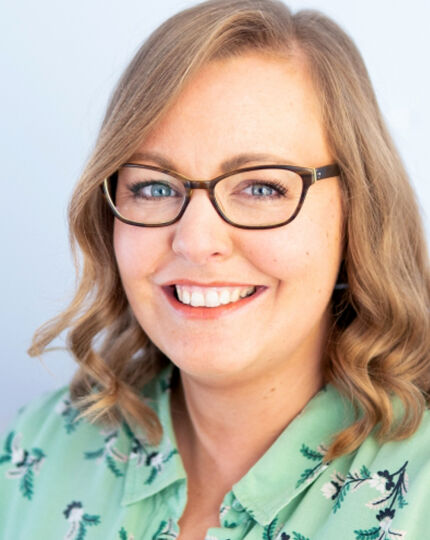 The friendly science guide
Laurie Winkless is an Irish Physicist, Author and Science Communicator. Her career spans as big as working at NASA's Kennedy Space Center, The Nobel foundation, The Royal Society, The National Physical Laboratory, and a physics news reporter for the BBC radio show and podcast The Naked Scientists. Now, having moved to New Zealand in 2016, Laurie is a contributor to Forbes magazine, a writer of two books published by Bloomsbury and available world wide, a science journalist, communications consultant, and of course, a dynamic speaker.
Mission
Seven years ago Laurie had one of the rare positions as a Scientist in a permanent, full time, research job in the National Physics Laboratory in London. Wanting to move deeper into her passion for Science, she let this job go to embark on her own research, making Science accessible and re-installing to the public that curiosity and wonder for the world that we all held as children.
Laurie loves talking about STEM (science, technology, engineering, and maths). Her greatest passion is in telling stories; translating complex topics into English, without losing the details. With a background in applied research and materials science, Laurie is interested in how what she does in the lab shapes the world around us. Her enthusiasm encourages those around her to find something that on paper, may seem boring, exceptional. Be careful. Her nerdiness is contagious.
Keynote
Laurie aims to mess with people's perceptions about what is deemed interesting and what is not. Ultimately, everything is interesting and Laurie is here to emphasise that Science changes how we see the world. She is teaching adults to become curious again, to find that kaleidoscopic lens that has slowly been drugged out by life. Laurie's science allows us to see beauty in things that already exist.
Important to Laurie is accessibility to Science. Volunteering with youth groups and girls in STEM, Laurie values inclusion to all in Science. She is not a shiny science speaker. She encourages people to take action and think about what it is she is highlighting.
Science expands the way people think about the world. Laurie will take you along on her journey to learn something weird and surprising.
Location
Wellington, New Zealand
Skills
Connector/Connecting Communication, Speaker, Strategy & Leadership , Writing
Interests
baking, crafts & DIY (sewing, painting, needle-felting, home decor), Reading, Travel, watching rugby and motorsport
Speaking Topics
Business, construction, engineering, Innovation, materials science, Physics, scientific research, sustainable cities, the challenge of communicating complex ideas, women in STEM
Event Highlights
| | |
| --- | --- |
| 2022 | Auckland Writers Festival NZ - Speaker |
Testimonials (4)
Achim Kühn | Marketing & Corporate Communications

If you're looking for a professional partner to help you find new, inspiring, and thought-provoking scientific or social ideas beyond your own technology domain, Laurie Winkless is a perfect fit. In her own independent way and with her dedicated talent she is a trustworthy voice - equally so live on stage or in the world of sophisticated writing.

Herrenknecht AG