Profile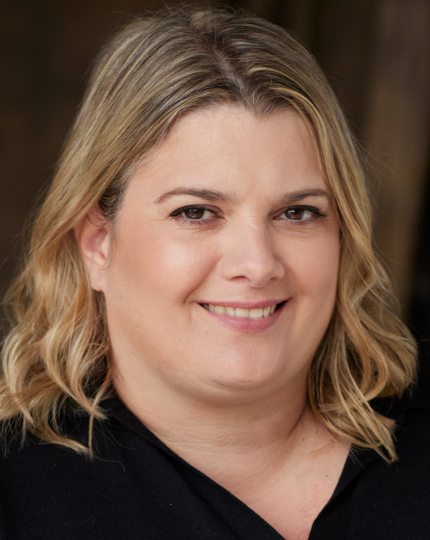 The rhino: seeing opportunity in crisis
International best seller, inspirational speaker and award-winning advocate Juliana Carvalho has triumphed over adversity, turning heads and changing minds along the way. After becoming paraplegic at 19, Juliana began her journey as a spokeswoman for the inclusion movement, championing her way from South America to the South Pacific in virtually every facet of entertainment. Juliana doesn't let anything hold her back. She has succeeded locally and internationally, creating and directing TV show Make A Difference, short film If The Eyes Cannot See, The Legs Cannot Feel, as well as winning the award for Best True Story in Marie Claire Magazine. Her autobiography In my chair or yours? made it to Amazon's Top #100 Hot New Release list.
Mission
Since she became paraplegic, Juliana has been turning crisis into opportunities. She emphasises that you have a choice. You can frame what comes your way as opportunity for growth and change. The biggest challenge of her life was her biggest opportunity to learn about herself, write and publish a book, become a spokesperson for people with disabilities, advocating for the introduction of strong accessibility legislation in NZ parliament, and tackling ableism within Kiwi immigration policies. When she first moved to New Zealand to be with her family, immigration's discriminatory policies meant she was not welcome in the country. After a seven year battle, where her residency was denied twice and a six month act of civil disobedience left her unlawfully in the country, Juliana started a campaign. She got nearly 35,000 signatures to change immigration policy. This was met with a no. So last year she spoke to the UN, where her work was portrayed in the New York Times and is now trickling back into NZ parliament. A break down opens up space for a break through. Juliana affirms that when facing a personal challenge, frame it to serve your community.
Keynote
A seasoned story-teller, Juliana garnered major attention with her Keynote Speech 'How To Become A Rhino,' a powerful and personal anecdotal exploration of the human capacity to build resilience, overcome obstacles and embrace life. When Juliana was in recovery after being paralysed in 2001, she had a strong sense of anger and determination that spear headed as tools towards her recovery. While she was learning to hold a pen again, brush her hair, write, type, trying to find her way back to her body, she had a vision that she was a big, strong, rhino, that could tackle anything. In her keynote, Juliana emphasises that anyone can be a rhino and tackle any challenge in life, the workplace and relationships. When life hits, and it will eventually, Juliana inspires a mindset that can over come any obstacle and make any crisis an opportunity. Be a Rhino. Juliana is also full of bright and joyful humour, seen in her after dinner talk on disability and sexuality. She dives into funny yet educational tales of a dating life in a wheelchair. She also speaks on disability rights as being a human right, how to adapt to change, how to build resilience, and immigration policies. Juliana is honest, intriguing and inspirational.
Location
Tauranga , New Zealand
Skills
After Dinner Speaker, Compere/MC, Inspirational Keynote Speaker, Storytelling
Interests
Author, Comedy, Diversity & Inclusion, Leadership, Public Speaking
Speaking Topics
Crisis means opportunity, Dating life in a wheelchair, Disability Rights is Human Right, how to adapt to change, How to build resilience, Motivational Speakers
Links
Event Highlights
| | |
| --- | --- |
| 2021 | Making New Zealand Accessible - A Design for Effective Accessibility Legislation |
| 2021 | Storyo - Dating Life in a Wheelchair |
| 2020 | Drake NZ - How to Become a Rhino |
Testimonials (4)
Vicky Bolmatis | Client Relationship Manager

Juliana's speech was inspiring and uplifting. True to the topic she was speaking on. I came back after feeling that whatever throws at you in life with the right attitude and willpower you can achieve.

Drake International