Profile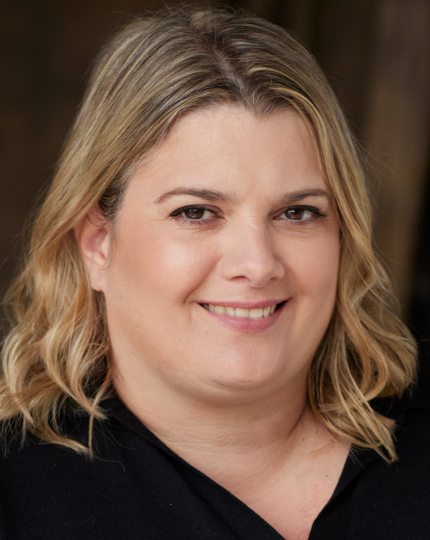 Speaker, MC, After Dinner Speaker
Juliana Carvalho was born in Porto Alegre, Brazil. At the age of 19, she became a paraplegic. Instead of feeling sorry for herself, she turned this life-changing event into an amazing opportunity for growth and development.
Juliana created and presented the Brazilian public television show 'Make a Difference', directed the award-winning short film 'If the Eyes Cannot See, The Legs Cannot Feel' (2008), and won the Award for Best True Story from Marie Claire magazine Brazil (2012).
Juliana's autobiography 'In My Chair or Yours?' was published in 2010 in Brazil and her inspiring story made headlines across her native Brazil. Garnering a strong public response, her book sold more than 30,000 copies. Major television networks have interviewed Juliana, and before long she had become a spokeswoman for the inclusion movement. In 2020, the English e-book edition made it to the top #100 Hot New Releases on Amazon.com.
In 2012 Juliana moved to New Zealand to join her family. She currently is leading a campaign to change the NZ immigration policy that discriminates on disability or health grounds. Her petition which gathered more than 34K signatures and made international headlines is under-appreciation at the NZ Parliament.
In her keynote speech 'How to Become a Rhino', through powerful storytelling of personal anecdotes Juliana explores the human capacity to build resilience and overcome obstacles. She shares her journey of recovery and self-awareness, and a glimpse of the mindset that helped her to embrace life and its possibilities.
Location
Tauranga , New Zealand
Skills
After Dinner Speaker, Compere/MC, Inspirational Keynote Speaker, Storytelling
Interests
Author, Comedy, Diversity & Inclusion, Leadership, Public Speaking
Speaking Topics
How to build resilience, how to adapt to change, Crisis means opportunity, Disability Rights is Human Right, Dating life in a wheelchair
Publicity
Event Highlights
| | |
| --- | --- |
| 2021 | Making New Zealand Accessible - A Design for Effective Accessibility Legislation |
| 2021 | Storyo - Dating Life in a Wheelchair |
| 2020 | Drake NZ - How to Become a Rhino |
Testimonials (4)
Drake International

Juliana's speech was inspiring and uplifting. True to the topic she was speaking on. I came back after feeling that whatever throws at you in life with the right attitude and willpower you can achieve.

Vicky Bolmatis | Client Relationship Manager

Drake International