Profile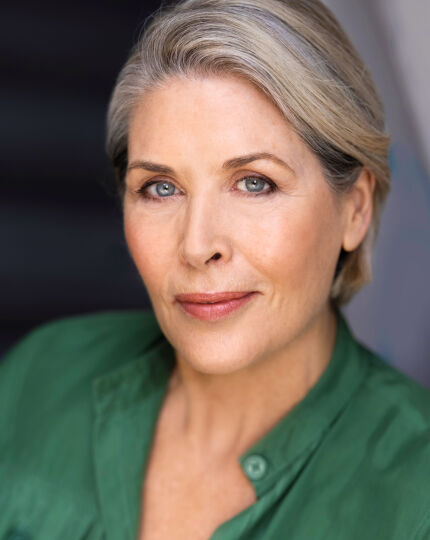 Champion of the arts
Jennifer Te Atamira Ward-Lealand is one of New Zealand's most recognised and respected actors, having worked in theatre, film and television for over 40 years. Not only is she an award winning actor; she is a director, board member, MC, judge, Keynote Speaker, live performance host, panellist and Intimacy Coordinator. Among many honours, she was named a Companion of the New Zealand Order of Merit (CNZM) for her significant contribution to the arts.
Mission
Jennifer's dedicated service to her industry in her role as president of Equity New Zealand for over 15 years has seen her build the performers union from hundreds to thousands. Her work as one of the first accredited intimacy coordinators in New Zealand has ushered in a culture change around best practice for intimate scenes.
A champion of the arts, Jennifer is deeply curious, loves change, and doesn't want to sit still. Service is in her genetic makeup. She is working to make her industry a better and safer place.
Jennifer has been a student of Te Reo Māori since 2008. Her fluency and dedication contributed to her being named the Kiwibank New Zealander of the Year in 2020. Jennifer brings her passion for Te Reo Māori into all of her work and feels a deep responsibility to use her platform to advocate for the language.
Keynote
Whether advocating for Te Reo Māori, shining a light on a career in the arts, or advancing career inequities, Jennifer is as elegant as she is down-to-earth.
In hot-demand as an MC and Speaker for arts and corporate events, her warmth, self-assurance and wit have carried audiences at events such as the Whitecliffe Fashion Show (eight times), The New Zealand Institute of Architecture Awards (five times), and The Equity Lifetime Achievement Award (six times). Alongside this is a plethora of speaking projects that range from Developing women in Engineering (2022), to the NZ Opera School (2023). Her fluency in Te Reo Māori brings an added depth to her work.
Jennifer prides herself on her professionalism and encourages others to embrace creativity and change. She is an advocate for empathy and a builder of community.
Location
Auckland, New Zealand
Skills
After Dinner Speaker, Compere/MC, Judge, Keynote Speaker, Live Performance Host, Panellist, Singer
Interests
Intimacy Coordination (for stage & screen), Current Affairs, Directing, Film & Television, Musical Theatre, Opera, Te Reo Māori , Teaching, Theatre, Travel
Speaking Topics
Career inequities for women actors, Intimacy coordination, My Journey to learn Te Reo Maori, The career of an NZ actor
Links
Event Highlights
| | |
| --- | --- |
| 2023 | Best Design Awards 2023, The Designers Institute of New Zealand - MC |
| 2023 | NZCS Awards - New Zealand Cinematographers Society - MC |
| 2023 | Tūwhitia Symposium, Te Wānanga o Aotearoa - MC |
| 2022 | Best Design Awards 2021, The Designers Institute of New Zealand - MC |
| 2022 | Best Design Awards 2022, The Designers Institute of NZ - MC |
| 2022 | NZCS Awards, New Zealand Cinematographers Society - MC |
| 2022 | Physiotherapy NZ, Conference Innovators - Speaker |
| 2021 | Philanthropy Summit 2021, Philanthropy NZ - Speaker |
| 2021 | PPTA Education Conference 2021, Conference Events Ltd. - Speaker |
Testimonials (4)
Sue McCabe | Chief Executive Officer

Jennifer was a keynote speaker at the Philanthropy Summit 2021, speaking about her Te Reo Māori journey, learning's and implications. Jennifer was professional to work with, adaptable and focused on delivering to the needs of Philanthropy New Zealand and summit attendees. Initial feedback told us that Jennifer's talk was insightful and highly rated.

Philanthropy Summit 2021