Profile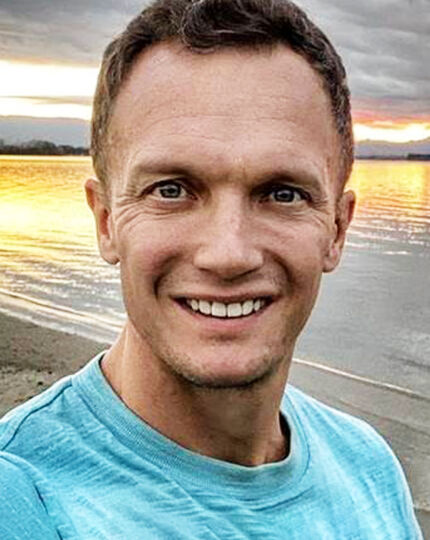 Adventurer, Speaker, Author & Host
Freddie Bennett learned about decision making when a drug dealer held a loaded gun to his head and pulled the trigger. He learned about mindset and resilience while running across the Sahara Desert. He learned about change, confidence and courage while pulling himself back from the brink of suicide and alcohol addiction. And he learned about business growth and performance while helping his clients to make over $200 million extra revenue.
Freddie is a man on a mission to empower people and businesses to achieve extraordinary things. Guinness World Record holder, Adventurer, Ultramarathon Winner, Bestselling Author, Apple top-25 Podcast host, and media commentator, Freddie has been featured by the BBC, Men's Health Magazine, The Times, The Guardian, TalkTV, NBC and many more. But he has a special secret that makes him a highly in-demand speaker, MC, presenter and advisor..
Only a few years ago, Freddie was an everyday guy in the corporate world. He advised the leaders of businesses including Coca-Cola, Microsoft, Virgin Atlantic, Heineken, HP, Vodafone and Amazon on how to get their teams 'unstuck' and generate massive financial and personal success. But underneath the surface, his life was falling apart. He struggled with mental health issues, alcohol addiction, imposter syndrome, anxiety and burnout. At 35, disillusioned, broken and overweight, the sudden, brutal death of his father made Freddie realise that life is short. So he decided to give himself one more shot at greatness, and discover what he was truly capable of.
His energy, humour and passion make him a captivating speaker on a wide range of topics. His talks range from motivational and inspiration tales of running 300km across the Sahara Desert, the hilarious and uplifting stories of being officially The World's Fastest Fisherman and running the world's first 60km 'lockdown ultramarathon' in his tiny backyard, or sharing the secrets of mindset and resilience backed by 15+ years of expertise in world-leading neuroscience, behavioural change and peak-performance psychology.
Freddie's star continues to rise as he empowers thousands of people to gain the courage, confidence and clarity to change, grow, evolve and win.
Location
Tauranga, New Zealand
Skills
Compere/MC, Host, Interviewer, Keynote Speaker, Presenter
Interests
Adventure, Current Affairs, Marketing & Sales Psychology, Mind & Resilience, Personal Growth & Development
Speaking Topics
Folding Time – Guiding organisations that are stretched thin by talent shortages so their people can achieve more while working less., Loyalty Beyond Reason – Creating a high performing, courageous environment where people love what they do…and wouldn't want to do it anywhere else., Nothing Held Back – giving the people the confidence and mindset to maximise their talents and reach a new level of performance., The Breaking Point – Shining a light on mental wellbeing, alcohol and anxiety at home and work… and how it can become your superpower., Thriving Through Change – How to embrace change at work and at home and using it to triumph in adversity.
Event Highlights
| | |
| --- | --- |
| 2022 | Over the Influence - MC, Speaker |
| 2022 | Taming the Ferrets - Presenter, Host |
Testimonials (5)
Podcast Excellence

Freddie is a seriously impressive gentleman. I would highly recommend that any business owner who wants to prosper in difficult times connect with him.

Alan Neben | Owner

Bay of Plenty Business News