Profile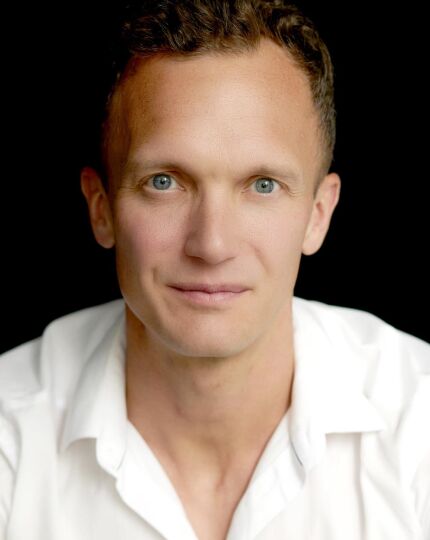 The change-maker
Freddie Bennett is helping people to find freedom. Whether it be in business or in their lives, he is lifting mindsets, embracing time and unlocking possibilities with calm, soaring, confidence. Heading a marketing & mindset consultancy for mission-driven businesses, Freddie is also a best selling author and a globally revered podcast host on mindset, business and well being. He has worked with global brands including Coca-Cola, Virgin Atlantic, Heineken, Microsoft, Royal Mail, Marks & Spencer, to name a few. He has been featured in global media such as the BBC, CNN, Men's Health, The Guardian and The Telegraph. He has led teams in the UK, US, Europe and Middle-East, has been recognised by the UK Management Consultancy Association for 'Performance Improvement Programme of the Year' and featured in New Zealand's 2022 'gold edition' business yearbook. Freddie has done it all and is here as a sought-after speaker to offer a real life lens on change.
Mission
Three years ago Freddie Bennett had a Porsche in the driveway, a Rolex on his wrist and granite in the kitchen. He was secure, comfortable, and deeply unhappy. With the death of his father came questions of regret. Stepping out of his comfort zone, he changed his mindset, woke up from the sleepwalking corporate worker and showed up for himself.
He ran 300km across the Sahara Desert, completing the world's toughest footrace, becoming a Guinness world record holder, an Ironman and ultra marathon winner, raising over $100,000 for charity. He's not an athlete, a special forces soldier or pampered adventurer. He just decided to stop tolerating anything less than he was capable of. Freddie chose a life less ordinary. Now he is on a mission to empower people and businesses to achieve extraordinary things. He helps people understand that they can leave their comfort zone with sustainable, tangible tools. Freddie asserts that you already have the vehicle for change, he's just pouring in the jet fuel to help you fly.
He has generated over $237 million for his clients but his passion is using his story to help people unlock possibilities. Not so long ago, he was in the audience. Now, he is proof of change, connecting with as many people as he can, guiding them to step into unknown abilities.
Keynote
People will often recite that we are the product of the five people that we spend the most time with. Freddie believes that we are the product of the five thoughts we spend the most time with. He asserts that if we can change these thoughts then that's how we can change our lives. If a stressed, depressed, overweight, mentally ill corporate worker can run across the Sahara Desert, then anyone can achieve any goal that they have built barriers around. This authentic truth is at the core of Freddie's tangible freedom that he empowers in those around him; to be a change maker, not a victim of change.
Freddie Bennett wants you to break the rules. He offers advice for leaders who want to create extraordinary businesses and live a life less ordinary. Gifting tools, tactics and time to achieve impossible goals, Freddie will help you create a legacy to be remembered.
His energy, humour and passion make him a captivating speaker on a wide range of topics. Whether it is guiding organisations, achieving business outcomes, endorsing a resilient mindset or lifting the room into laughter from one of his tales, Freddie Bennett is here to make an impact. It is never too late to become the person you were always meant to be.
Location
Tauranga, New Zealand
Skills
Compere/MC, Host, Interviewer, Keynote Speaker, Presenter
Interests
Adventure, Current Affairs, Marketing & Sales Psychology, Mind & Resilience, Personal Growth & Development
Speaking Topics
Folding Time – Guiding organisations that are stretched thin by talent shortages so their people can achieve more while working less., Lifestyle & Wellbeing, Loyalty Beyond Reason – Creating a high performing, courageous environment where people love what they do…and wouldn't want to do it anywhere else., Motivational Speakers, Nothing Held Back – giving the people the confidence and mindset to maximise their talents and reach a new level of performance., The Breaking Point – Shining a light on mental wellbeing, alcohol and anxiety at home and work… and how it can become your superpower., Thriving Through Change – How to embrace change at work and at home and using it to triumph in adversity.
Event Highlights
| | |
| --- | --- |
| 2023 | VANZ Conference Dinner - Vibrations Assocation Of New Zealand Incorporated - Speaker |
| 2022 | Over the Influence - MC, Speaker |
| 2022 | Taming the Ferrets - Presenter, Host |
Testimonials (4)
Alan Neben | Owner

Freddie is a seriously impressive gentleman. I would highly recommend that any business owner who wants to prosper in difficult times connect with him.

Podcast Excellence

Bay of Plenty Business News