Profile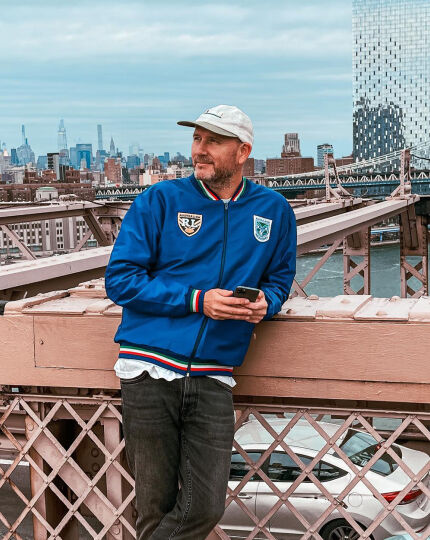 Broadcaster and mental health advocate
As the 2020 Sir Paul Holmes Broadcaster of the Year, Bryce Casey is at the epicentre of TV and radio in New Zealand. Known for hosting the breakfast radio show on The Rock, he has also made appearances as a guest host on 7 Days and The Project, committing 22 years to radio and television. Integral to his identity, Bryce is a passionate advocate for mental health awareness, bringing joy and light into dark conversations.
Mission
After burying a fourth friend, Bryce Casey made the decision to be vulnerable. He brought his grief and honesty to his radio show, leading to a swell of movement from listeners. Bryce saw how connected New Zealanders felt to his candour and grew this trust with his audience to set out to make a difference. Bryce integrated gumboot Friday into his show, bowled for 58 hours straight, one minute for every kiwi that tried or succeeded to take their life in 2018, and raised $366,602. He raised over $136,000 in a 24 hour darts game and the list goes on.
Over the last three years Bryce has raised 1.3 million for Mike King's I AM HOPE Foundation for free mental health counselling, earning him a nomination for New Zealander of the year in 2020. In his spare time, Bryce spends time with friends, family and his wife Sharyn, while being a super dad to his son Tyson.
Keynote
Bryce Casey is New Zealand's hilarious best mate, who also tackles the hard conversations that come with that friendship. He affirms it is okay to not be okay. Using his platform, Bryce discusses how suicide has affected him, why that has changed his show and his peers, the result of his fundraising, where that money goes and the jokes and laughter that came on the journey.
Continuing in this vulnerability, Bryce takes his honesty into all parts of his life, opening up about his and his wife's struggle to have babies. He wants to relate to people, let them know they are not alone, and encourage that dialogue in coming together. There is always hope.
Whether it is around mental health, child loss or his vast experience in radio and television, Bryce covers it all with his genuine nature, crowd roaring jokes, and ability to lay it all out.
Location
Auckland, New Zealand
Skills
Broadcaster, MC, Panel Facilitator, Podcasting, Radio Host, Speaker, Writing
Interests
Boxing, Broadcasting, Collecting vinyl, Concerts, Cooking, Family, Fitness, Interviews, Music, Red Wine, Sport, Stand up comedy, Writing
Speaking Topics
22 years of broadcasting - What I have seen, done & learnt along the way, How I've used my platform of a big male audience to raise a million dollars for free counselling due to my own circumstances ( loss of friends & family), Lifestyle & Wellbeing, Motivational Speakers, My mental health journey & how to keep trying to improve our own, My wife & my difficult maternity journey, the loss of early babies along the way & then having a child born prematurely
Event Highlights
| | |
| --- | --- |
| 2022 | Fulton Hogan Quiz Night Fundraiser, Fulton Hogan - MC and Speaker |
| 2022 | Southland Charitable Hospital - MC, Speaker, Panel Facilitator |
Testimonials
Liz Turpie | Executive Assistance to RM

We approached Bryce to be MC and quiz master at our 2022 Movember Mo Bros Quiz Night and was delighted when he accepted. We weren't quite sure what to expect but Bryce was outstanding - he was funny, quick with his comments, passionate about the cause and genuinely engaged. Bryce completely exceeded our expectations! We raised just shy of $12,000 for this amazing cause and having Bryce there as our MC was a major reason why we were able to achieve this.

Movember Quiz Night 2022

Fulton Hogan