Profile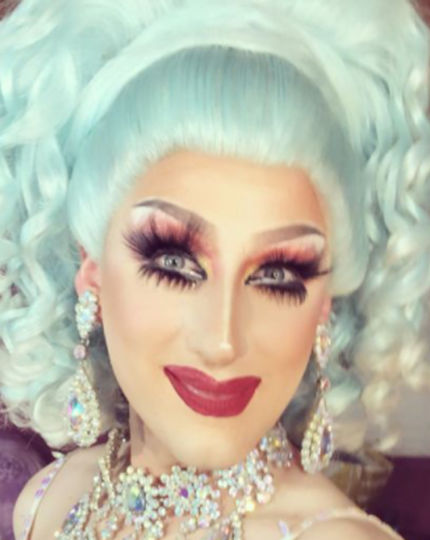 MC, Speaker, Performer, Business Owner
Time spent with Anita Wigl'it does anything but drag, darling.
With years under her wig as an MC, speaker and drag performer Ms. Wigl'it is in a league of her own, both on stage & on-screen. One of the co-hosts and judges on New Zealand television show House of Drag, 2021 nominee for NZ's Television Personality of the Year, and a competitor in the first ever season of RuPaul's Drag Race Downunder — where her personality had her crowned Miss Congeniality — Anita knows how to captivate an audience. And even get them to Wigl'it.
Co-owner and resident queen of central-Auckland relic Caluzzi Cabaret, Anita can win hearts table-side too. She hosts monthly drag and comedy contest Drag Wars, alongside fellow queen Kita Mean. The troublesome two have a podcast Anita & Kita's Happy Hour: a witty weekly show that puts a camp spin on current events and offers a bold insight into the world of living in (and out of) drag.
Known by day as Nick Kennedy-Hall, Anita breaks the fourth wall for fun and offers two characters in one… And with the equally mischievous, made-down 'Nick' taking on more keynote speaking and MCing gigs, this multifaceted performer will bring any event to new heights.
Location
Auckland , New Zealand
Skills
Comedian, Compere/MC, Drag Performer, Panellist, Speaker
Interests
Business, Comedy, Diversity & Inclusion, Equality, The Arts
Speaking Topics
Being authentically yourself, Being yourself is your strongest tool, Customer satisfaction, Diversity in the workplace, Equality and why it's important, How differences make a better team, Inclusivity, Succeeding in times of adversity
Testimonials (2)
Yellow NZ Conference

It is an absolute delight knowing and working with Anita! We first met Anita three years ago when she joined our Pride Month celebration and she has been part of our whānau since. Not only is she extremely entertaining and has everyone in laughing fits, she is also very vulnerable and courageous with the sharing of her personal journey and why being fully inclusive of rainbow communities is so important to driving positive change within Aotearoa. I can't recommend her highly enough!

Jovita Stellmacher | Human First Partner

Yellow NZ