Profile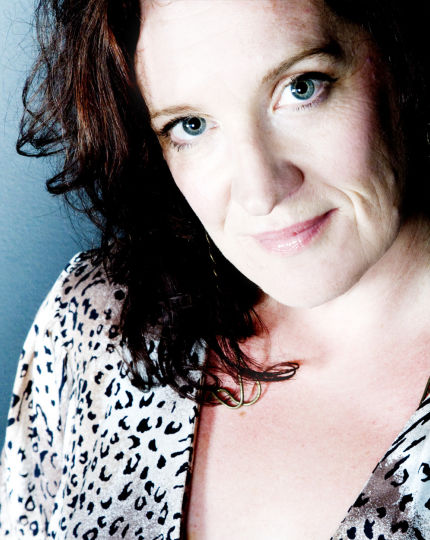 Comedian, MC
Justine Smith is one of New Zealand's most in-demand comedians. An award-winning performer, she regularly appears on television including the long-running weekly comedy series 7 Days as well as performing at comedy festivals, local pubs and corporate events.
Those who know Justine, or have seen her perform, will know she does not suffer fools gladly. Her charming and expressive performance takes her audience on the journey with her, while never far away from a punch line or a subtle gag using the raise of an eyebrow.
A popular New Zealand International Comedy Festival performer, Justine's many and varied solo shows have garnered critical acclaim. She has been performing around New Zealand for blimmin' ages and is recognised for her appearances on everything from the Comedy Gala, Aotearoha and 7 Days and as a writer on Rhys Darby's Short Poppies. A leading light in New Zealand comedy, Justine is just as comfortable in a theatre, local bar in the country or as a seasoned Corporate MC.
Justine's awards include: The 'Billy T Award' 2003 The NZ Comedy Guild Awards for 'Best Female Comedian' in 2008, 2015 and 2017, and The NZ Comedy Guild Award for 'Best MC' in 2015 and 2016.
Location
Auckland , New Zealand
Skills
After Dinner Speaker, Broadcaster, Celebrity, Comedy Host, Compere/MC, Debator, Documentary, Improvisor, Judge, Live Performance Host, MC / Stage compere, Mimic & Impersonator, Panellist, Radio Host, Reality/Entertainment Host, Speech Writer, Television
Interests
Author, Broadcasting, Conservation / Environment, Current Affairs, Fashion, Film & Television, Food & Wine, Intrepid Travel, Literature / Books, Music, Research, Satire, Social Services, Stand up comedy, Theatre, Theatresports, Travel
Publicity
Testimonials (13)
TREASURY WINE ESTATES ANNUAL CONFERENCE - ENTERTAINMENT - DEC 2014

"Just wanted to say how great Jamie Bowen and Justine Smith were as entertainers at our annual conference last night.

Both comedians were exactly on brief, engaged the audience and provided 40 minutes of very light hearted relief to set the night up. As a pair they were actually very good together – both very different with different angles, and I think this made for a great act, they both seemed to take from each other. Despite given the short notice they both managed to get some understanding of the business and related their act to suit.

They were undoubtedly the catalyst for what ended up being a great night, way above our expectations and we would have no hesitation in recommending them or using them again." Andrew Lawrence, National Business Manager, Treasury Wine Estates