Profile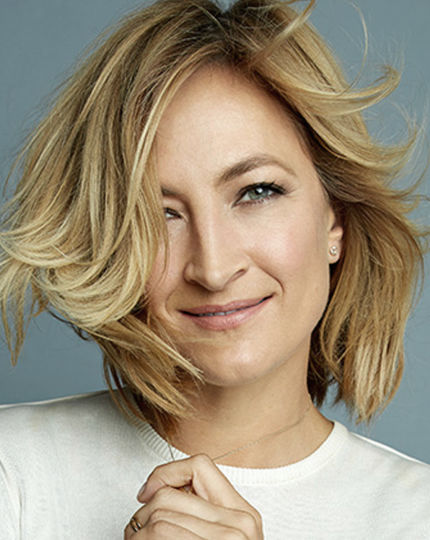 Location
Colorado, United States of America
Also Represented in
United States of America
Career Highlights
Zoë Bell is one of a handful of performers who can successfully transition between stunt woman and leading lady and she's also making a name for herself as both a producer and director.
Zoë's producing credits include the upcoming feature film Haymaker, in which she is also appearing, as well as feature thriller Freshwater and short films Imbroglio, Miner and No Touching. Previously Zoë produced the critically acclaimed horror film Raze in which she also starred. The film premiered at the Tribeca Film Festival ahead of its theatrical release. In 2017, Zoë made her directorial debut with New Zealand's Curious Films for Arnotts Biscuits.
Loyal fan Quentin Tarantino wrote the starring role in Death Proof for Zoë in the cult hit double feature Grindhouse which he co-wrote, produced and directed along with Robert Rodriguez. Death Proof is hailed as having one of the "best car chase sequences of all time" lasting an unheard of 10 minutes with Zoë on the hood. Tarantino has continued his long standing appreciation of Zoë, who he has place in all of his films since Kill Bill Vol 1 & 2. Zoë appeared as Six-Horse Judy in The Hateful Eight, she had a cameo as Tracker Peg in Django Unchained and was lead female stunts in Inglorious Bastards.
In 2014, Zoë starred alongside Tom Cruise and Morgan Freeman as Kara in Oblivion, a sci-fi drama set in an uninhabited earth of the future. In previous years Zoë starred opposite Wesley Snipes in the action thriller Game of Death, directed by Giorgio Serafini and she also appeared in Gamer, with Kyra Sedgwick and Gerard Butler. Drew Barrymore directed Zoë, who starred alongside Ellen Page, Juliette Lewis and Drew herself in her directorial debut Whip It. Zoë played Bloody Holly, a roller derby player. Zoë has previously been nominated for best actress in a web series for her role in Angel of Death, created for Crackle.com and Sony Pictures Entertainment's online video network. Zoë plays the lead role, Eve, an assassin, employed by a crime family. Zoë has also guest starred on some of America's highest rating TV series including Hawaii Five-0, Gossip Girl, CSI: Miami and Lost.
Prior to becoming a film actress, Zoë was an acclaimed stunt woman with a career that led her from doubling Lucy Lawless in the cult classic Xena - Warrior Princess to working with Quentin Tarantino as Uma Thurman's stunt double in Kill Bill Vol 1 and Vol 2. Zoë won both Best Stunt by a Stunt Woman and Best Fight at the Taurus World Stunt Awards for her phenomenal work in these two films. Zoë's recent stunt credits include Thor: Ragnarok and Iron Man 3.



Short Film.
2020
Boss Bitch Fight Challenge
Zoe Bell
Dir.

Zoe Bell
Feature Film.
2020
Once Upon a Time... in Hollywood
Janet Miller/Stunt coordinator
Quentin Tarantino
Dir.

Quentin Tarantino

2018
The Big Take
Edie (Major support)
Justin Daly
Dir.

Justin Daly

2017
21 Years: Quentin Tarantino (Documentary)
Herself
Wood Entertainment
Dir.

Tara Wood

2017
Haymaker
Rosie
Dir.

Nicholas Sasso

2017
Thor: Ragnarok
Stunt Double to Cate Blanchett
Dir.

Taika Waititi

2016
Freshwater
Brenda Gray
Granfalloon Productions
Dir.

Brandeis Berry

2016
Paradox (III)
Gale, Executive Producer
Benattar/Thomas Productions
Dir.

Michael Hurst

2016
Unspoken: Diary of an Assassin
MiniFlix Films
Dir.

Ron Yuan

2015
Camino
Avery, Executive Producer
Bleiberg Entertainment
Dir.

Josh C. Waller

2015
The Hateful Eight
Six- Horse Judy
Double Feature Films
Dir.

Quentin Tarantino

2014
I Am Steve McQueen (Documentary)
Herself
Network Entertainment
Dir.

Jeff Renfroe

2014
Mercenaries
Cassandra Clay
Asylum, The
Dir.

Christopher Ray

2013
Hansel & Gretel: Witch Hunters
Tall Witch
Paramount Pictures
Dir.

Tommy Wirkola

2013
Iron Man 3
Herself (Stunts)
Dir.

Shane Black

2013
Oblivion
Kara
Universal Pictures
Dir.

Joseph Kosinski

2013
Raze
Sabrina (Lead)
Cinipix
Dir.

Josh C. Waller

2012
Django Unchained
Tracker
Columbia Pictures
Dir.

Quentin Tarantino

2012
The Baytown Outlaws
Rose
Lleju Productions
Dir.

Barry Battles

2010
Behind Bitch Slap: Building a Better B-Movie (Documentary)
Herself
Epic Slap
Dir.

Daniel Cieplinski

2010
Game of Death
Floria
Perpetual Media Capital
Dir.

Giorgio Serafini

2009
Angle of Death (web-series)
Eve (Lead)
White Rock Lake Productions
Dir.

Paul Etheredge

2009
Bitch Slap
Bombshell Pictures
Dir.

Rick Jacobson

2009
Blood and Bone
(Stunt)
Remarkable Films
Dir.

Ben Ramsey

2009
Gamer
Sandra
Lionsgate
Dir.

Mark Neveldine & Brian Taylor

2009
Inglourious Basterds
(Stunt)
Universal Pictures
Dir.

Quentin Tarantino

2009
Penny Dreadful
(Stunt Double)
Brandes Films International
Dir.

Richard Brandes

2009
The Collector
(Stunt Utility)
LD Entertainment
Dir.

Marcus Dunstan

2009
The Final Destination
(Stunt)
New Line Cinema
Dir.

David R. Ellis

2009
The Proposal
Stunt Double (Margaret)
Touchstone Pictures
Dir.

Anne Fletcher

2009
Whip It
Bloody Holly
Mandate Pictures
Dir.

Drew Barrymore

2008
27 Dresses
(Stunt Double)
Fox 2000 Pictures
Dir.

Anne Fletcher

2007
Death Proof
(Stunts)
Dimension Films
Dir.

Quentin Tarantino

2007
Grindhouse
(Stunts)
Dimension Films
Dir.

Robert Rodriguez, Eli Roth, Quentin Tarantino, Edgar Wright, Rob Zombie

2007
Planet Terror
Sicko Eating Paramedic #2
Dimension Films
Dir.

Robert Rodriguez

2007
The Kingdom
(Stunts)
Universal Pictures
Dir.

Peter Berg

2006
Devil's Den
(Stunt Double)
Dir.

Jeff Burr

2006
Poseidon
(Stunt)
Warner Bros.
Dir.

Wolfgang Petersen

2005
Love Wrecked
(Stunt Performer)
Media 8 Entertainment
Dir.

Randal Kleiser

2004
Catwoman
(Stunt Double (Laurel))
Warner Bros.
Dir.

Pitof

2004
Double Dare - (Documentary)
Herself (Lead)
Runaway Films
Dir.

Amanda Micheli

2004
KIll Bill: Vol 2
(Stunt Double (The Bride))
Miramax
Dir.

Quentin Tarantino

2003
KIll Bill: Vol 3
(Stunt Double (The Bride))
Miramax
Dir.

Quentin Tarantino

2003
The Extreme Team
(Stunt Double )
Mandalay Television
Dir.

Leslie Libman

2000
Billy Elliot
Sandra
StudioCanal
Dir.

Stephen Daldry
Short Film.
2018
Pipe
Pipe (Lead)
Dir.

Max Isaacson

2017
Imbroglio
Anna
Dir.

Christopher Zatta

2016
Miner
Miner
Dir.

Jacob Horn

2016
No Touching
Jackie
Dir.

Adam Davis & Will Corona Pilgrim

2013
Schwartzy and Pagana Meet Zoë Bell
Herself
Cosmic Toast Studios
Dir.

Robert Beaucage

2013
The Last Day (II)
Josie
Ricucci Films
Dir.

Richard Gleason

2012
Noel Gallagher's High Flying Birds: Dream On
Wife (as Zoe Bell)
United Film House
Dir.

Mike Bruce

2011
Nice Guys Finish Last
(Stunt Coordinator)
Tica Productions
Dir.

Kimberly McCullough

2011
Stunt Love
Herself
Closer Productions
Dir.

Matthew Bate

2011
The Meadow
Sparks Bros Media
Dir.

Tim Sparks

2008
Reflections (III)
Woman in Mirror (Stunt Coordinator)
Safehouse Films
Dir.

Barry L. Caldwell
Television.
2014
Lost
Regina (Reoccurring Guest )
Bad Robot
Dir.

Various

2013
Hawaii Five-0
Dr. Shanon Morgan (Guest)
Kurtzman Orci Paper Products
Dir.

Various

2013
Venice the Series
Stella
Open Book Productions
Dir.

Crystal Chappell

2012
From the Mouths of Babes
Herself
Adrienne Wilkinson
Dir.

Adrienne Wilkinson

2011
CSI: Miami
Deb Taylor (Guest)
Alliance Atlantis Communications
Dir.

Various

2011
Gossip Girl
Ally (Guest)
17th Street Productions
Dir.

Various

2009
In Focus with Eden Lane
Herself
Sleeping Dog Media
Dir.

Eden Lane

2009
Indie Cinema Showcase (Talk show)
Herself (Special Guest)
Godbout Entertainment
Dir.

Greg Trent & Greg Trent & Gerald J. Godbout III

2009
Venice the Series
Stella (Guest)
Open Book Productions
Dir.

Various

2007
Filmnut
Herself (Guest)
Semper Mental Productions
Dir.

Brian Gramo & Hogan Carter & Jared Greenhouse

2007
Late Night with Conan O'Brien
Herself (guest)
Broadway Video
Dir.

Various

2007
Scream Awards (TV Special
Herself
Gary Tellalian
Dir.

Ryan Polito

2007
Up Close with Carrie Keagan (Talk Show)
Herself (Guest)
No Good Entertainment
2006
Scream Awards 2006
Herself
Michael Levitt Productions
Dir.

Ryan Polito

2005
Alias
Stunt Double (Amy Acker)
Touchstone Television
Dir.

Various

2002
HypaSpace
Herself (Guest)
Chum Television
Dir.

Various

2002
Into the Night with... (Documentary)
Herself (Guest)
Avanti Media Film- und Fernsehproduktion
Dir.

Hans-Günther Brüske

2002
Silenci?
Herself (Guest)
Televisió de Catalunya (TV3)
Dir.

Various

2000
Cleopatra 2525
Female Betrayer (Guest)
Renaissance Pictures
Dir.

Various

1998
Xena: Warrior Princess
Stunt Double (Lucy Lawless)
MCA Television
Dir.

Various
Presenter.
2009
The 1st Annual Streamy Awards
Herself
Gary Smith Company, The
Dir.

Gary Smith