Profile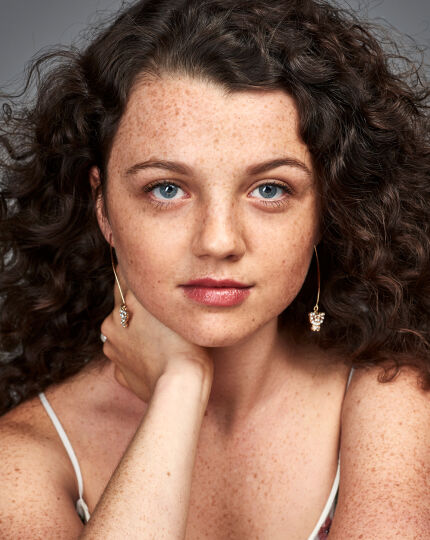 Ethnicity
American, European
Location
New York, United States of America
Also Represented in
United States of America
Career Highlights
A young performer, this ambitious Kiwi-American actress has starred in international films and TV since childhood, and she's cultivated the depth, maturity and portfolio to show for it. After making her debut in Peter Jackson's 2009 blockbuster The Lovely Bones, Stefania's roles grew quickly in both age and centrality, featuring in a wide range of projects since. Stefania landed leads in films Paper Spiders, Krampus and All We Had starring along side Katie Holmes, to name a few. TV series' include Chance, Running Wilde, The Carrie Diaries co-starring with Austin Butler, and season 1 and 2 of Netflix's phenomena Robert Downey Junior production Sweet Tooth, as lead character 'Bear' for Sweet Tooth's Seasons 2.

Feature Film.
2020
Paper Spiders
Melanie
Cranium Entertainment
Dir.

Inon Shampanier

2017
Backseat
Actress
Dir.

Adam McKay

2015
Coming Through The Rye
Deedee
Red Hat films
Dir.

James Steven Sadwith

2015
Krampus
Beth
Legendary Entertainment
Dir.

Michael Dougherty

2009
The Lovely Bones
Flora Hernandez
Dreamworks Pictures
Dir.

Peter Jackson
Feature Film.
2019
The Beach Bum
Heather
Iconoclast
Dir.

Harmony Korine

2019
The Cat and the Moon
Eliza
Related Pictures
Dir.

Alex Wolff

2018
I'm Dying Up Here
Amanda Robbins
Showtime Networks
Dir.

Adam Davidson & Various

2016
All We Had
Ruthie Carmichael
Jaro/Noelle Production
Dir.

Katie Holmes
Television.
2023
Sweet Tooth (Season 2)
Bear
Netflix
Dir.

Various

2022
Don't Make Me Go
Sandra
Amazon Studios
Dir.

Hannah Marks

2021
Sweet Tooth (Season 1)
Bear
Netflix
Dir.

Various

2020
Messiah
Rebecca Iguero
Netflix
Dir.

James McTeigue & Kate Woods

2020
The Wilds
Becca Gilroy
Dir.

Sarah Streicher

2017
Chance Season 2
Nicole Chance
Fox 21
Dir.

Daniel Attias & Various

2016
Chance Season 1
Nicole Chance
Fox 21
Dir.

Daniel Attias & Various

2014
The Carrie Diaries Season 2
Dorrit Bradshaw
HBO Max
Dir.

Miguel Arteta

2013
The Carrie Diaries Season 1
Dorrit Bradshaw
HBO Max
Dir.

Miguel Arteta

2011
Home Game
Charlotte
CBS
Dir.

Ken Whittingham

2010
Running Wild (Season 1)
Puddle Kadubic
FX Network
Dir.

Anthony Russo, Joe Russo
Theatre.
2017
Yen
Jennifer
Dir.

Trip Cullman