Profile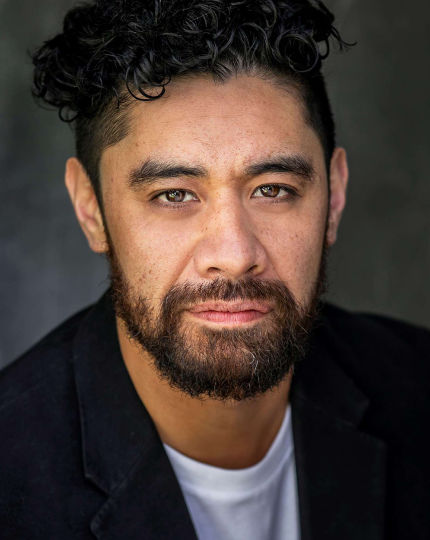 Location
Auckland, New Zealand
Career Highlights
Shadon is a television, theatre and film actor who is best-known on screen for playing the role of Matiu Thompson on renowned Kiwi soap Shortland Street.Other television credits include appearances in Power Rangers, Spartacus and Find Me a Māori Bride. Shadon has extensive experience in theatre, having worked locally and internationally with youth based theatre projects. He helped set up the theatre collective Polynesian Laboratory, where he co-directed their maiden production LeTonu: The Decision. His own stage credits include lead roles in Red Leaps Theatre's production of The Arrival, Sui Moa's play No Man's Land, and more recently Auckland Theatre Company's The Seagull.
Film Film.
2021
Shut Eye
Doctor Jacobs (Supporting)
Lumin Productions
Dir.

Thomas Levesque
Short Film.
2009
High Risk Team
Student Doctor
Dir.

Jason Stutter

2008
Shopping for One
Shopping Assistant / Zombie King
Altiplano Productions
2007
Levy and Mia
(Lead)
NZ Film School
Short Film.
| | | | |
| --- | --- | --- | --- |
| 2007 | Consequence | (Lead) | NZ Film School |
| 2007 | Kissing Butterflies | (Lead) | NZ Film School |
Television.
2019
Shortland Street
Matiu Thompson (Supporting Guest)
South Pacific Pictures
Dir.

Various

2015
Find Me a Maori Bride
Stan Leota
Brown Sugar Apple Grunt Productions
2012
Spartacus
Male Slave
Pacific Renaissance Spartacus Ltd
2011
Power Rangers
Vendor
Power Rangers Production Ltd
2010
The Investigator
Samuel Kirner
Red Sky
Dir.

Bryan Bruce

2009
M I B - Documentary
Murderer 1 and 2
Gibson Group
2007
Sensing Murder
Murderer 1
Ninox
Theatre.
2021
Ladies Night
Wes (Lead)
Court Theatre
Dir.

Sam Sneddon

2020
The Seagull
Trigotin
Auckland Theatre Company
Dir.

Eleanor Bishop

2020
UPU - NZ Arts Festival
Peformer
Silo Theatre
2019
Upu Mai Whetu
Dir.

Teuila Grace

2018
The Arrival
Red Leap
Brisbane Arts Festival
2018
The Arrival Role
The Traveler (Lead)
Red Leap
Dir.

Julie Nolan

2017
Waiting
(Lead)
Nelson Fringe
Dir.

Sos & Sha Creative

2014
2080
Bartholomew
ATC Next Stage
Dir.

Katie Wolfe

2014
Goodbye My Feleni
(Lead)
Hekama Productions
Dir.

Amelia Reid-Meredith

2014
No Man's Land
(Lead)
Tales from the Kava Bowl
2014
Sea
Ensemble/Antagonis
Red Leap Theatre Company
2013
The Arrival
(Lead)
Red Leap Theatre Company
2012
Goodbye My Feleni
Solider
Dir.

Chris Malloy

2012
The Laramie Project
Multiple
Alacrity Productions
2012
The Laramie Project
Multiple
Alacrity Productions
2011
Woman's Work
Multiple Characters
K.C Kelly
2010
Auckland Playwrights
S.A.S Soldier
The Edge, Auckland Playwrights
Dir.

Paul Forrester

2010
Havoc In The Garden
Davis
Playmarket, Massive Company
Dir.

Sam Scott

2010
His Mother's Son - Leilani Unasa
Stephen
Playmarke
Dir.

Katrina Chandra

2010
Le Tauvaga - Louise Tu'u
Playmarket
Dir.

Heto Ah Hi

2010
Out At Sea
Tall
Dir.

Sebastian Sommers

2009
Building Strong Families
Ensemble
Refugee Forum
Dir.

Leo-Gene Peters

2009
Caucasian Chalk Circle - Bertolt Brecht
Azdak
Dir.

Christian Penny

2009
Go Solo
Donald Francis Meredith
Sophie Roberts
2008
Anything Goes
Solo / Chorus
Dir.

Lyndee-Jane Rutherford, Laughton Patrick

2008
Mountain Language - Harold Pinter
The Prisoner
Dir.

David Nevell

2008
Pakiwaitara
Harbour Board Chorus
Dir.

Jade Eriksen, Teina Moetara

2008
Party Time - Harold Pinter
Jimmy
Dir.

Bill Guest

2008
Some Girl(s) - Neil Labute
The Man
Dir.

Rachel Moore, Nathaniel lees, Jonathan Hendry

2008
The Tempest - Shakespeare
Prospero
Dir.

John Bolton

2007
His Mother's Son
Stephen
Chicken Head Productions
Dir.

Katrina Chandra
Voice.
2012
Sealord
Saatchi Saatchi Auckland
2010
Skin Deep - Ole Maiava
Radio NZ
Dir.

Jason Te Kare

2009
O Le Samaria - David Mamea
Radio NZ
Dir.

Jason Te Kare

2008
Leone - Tusi Tamasese
Radio NZ
Dir.

Jason Te Kare
Web Series.
2016
Awkward Love
TVNZ
Dir.

Emmett Skilton
Training.
Stevie Ray Advanced Acting - McGregor Casting - 2019
Advanced Screen Workshop - Liz Mullane and Rachel Bullock - 2018
The 'Actor in Process' - Sara Wiseman - 2018
Self Taped Audition Masterclass - Taking Control - 2017, McSweeney Newman Casting Australia, Dave Newman
Play/Text Workshop - The Actor's Laboratory, Christian Penny - 2011
Toi Whakaari, NZ Drama School - Bachelor of Performing Arts - Acting - 2009
Diploma in Stage and Screen - The New Zealand College of Performing Arts - 2006