Profile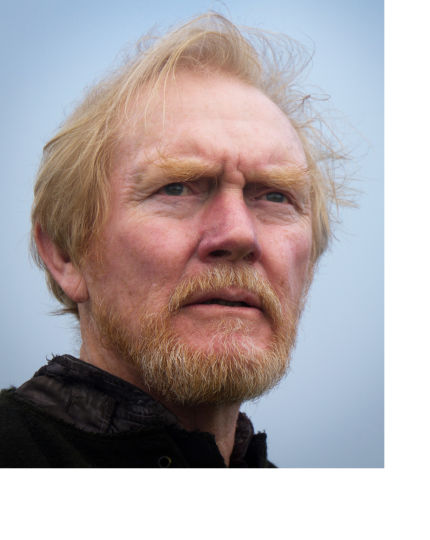 Location
Hawkes Bay, New Zealand
Career Highlights
Existence (FF)
Existence Ltd
Director: Juliet Bergh
Netherwood (FF)
Netherwood Films Limited
Role: Duncan Director: Cristobal Araus Lobos
Producer: Owen Black, Will Hall, Kiel McNaughton
Nothing Trivial Series 2 (TVD)
South Pacific Pictures
Role: Rock Director: Various
Tangiwai (TVD)
Lippy Pictures Limited
Role: Bill Blair Director: Charlie Haskell
Spartacus (Season 2) (TVD)
Pacific Renaissance Spartacus Ltd
Role: Lucius Caelius
Feature Film.
2018
This Town
Grandpa Robert

Dir.

David White

2014
The Light Between Oceans
Sergeant Spragg (Support)
LBO Productions
2011
Existence
(Lead)
Existence Ltd
Dir.

Juliet Bergh

2010
Netherwood
Duncan (Lead)
Netherwood Films Limited
Dir.

Cristobal Araus Lobos

2010
Emilie Richards - Das Geheimnis des Opals - Secret of the Opal German Telefeature
Gary (Support)
GFC (Germany) Limited
Dir.

Thomas Hezel

2009
After the Waterfall
George (Lead)
Paraffin Productions Ltd
Dir.

Simone Horrocks

2004
Perfect Creature
Professor Leipsky (Support )
Perfect Creature Productions/UK
Dir.

Glenn Standring

2002
The Locals
Bill (Lead)
Rocket Pictures
Dir.

Greg Page

2001
Showtime

Dir.

Randa Haines

2001
The Outsider
Isaiah Miller
Showtime Productions
Dir.

Randa Haines

1997
The Interview
George Hudson
Interview Films
Dir.

Craig Monahan

1983
Pallett on the Floor
Sam Jamieson (Lead)

Dir.

Lynton Butler
Short Film.
1974
A State Of Siege

Dir.

Vincent Ward
Television.
2016
7 Days
(History Skit)
Mediaworks
2012
Nothing Trivial Series 2&3
Rock (Recurring Guest)
South Pacific Pictures
Dir.

Various

2011
Spartacus Series 2
Lucius Caelius (Support)
Pacific Renaissance Spartacus Ltd
2010
Tangiwai
Bill Blair
Lippy Pictures Limited
Dir.

Charlie Haskell

2009
Legend Of The Seeker Series 2
Sorcerer (Guest)
Walt Disney Productions
2004
Hercules - Mini series
Nestor
NBC/USA
Dir.

Roger Young

2004
Secret Agent Man Series 2
Preston Bridges
Greenstone Pictures
2004
Secret Life of Us
McKlintock
Simpson Le Meseriur
Dir.

Anna Kokkinos

2001
Stingers
Simpson Le Meseriur
Dir.

Julian McSeeney

1999
20,000 Leagues Under the Sea
William McCutcheon
Village Roadshow Productions
Dir.

Rod Hardy

1998
Blue Heelers
Lionel Hughes
Spinning The Yarn Productions
Dir.

Fiona Banks

1998
The Lost World Series 1-3
Challenger (Lead/Core)
1998
The Chosen
Detective Graham (Lead/Core)
Communicado Productions
1998
Hercules & Xena : Warrior Princess
Major Guest Roles include Gekkus, Ajax, Odin
Pacific Renaissance Pictures
1997
Roar
Culann
Village Roadshow Productions
Dir.

Lou Antonio

1997
Pheonix Series 2
George Hudson (Lead/Core)
Australian Broadcasting Corporation
1997
Tales of the South Seas
William
Village Roadshow Productions
Dir.

Ian Gillmour

1996
Snowy
Recurring character
Simpson Le Meseriur
1996
Xena: Warrior Princess Series 1
Talmadeus
Pacific Renaissance Pictures/USA
1996
The Man From Snowy River
Simpson Le Meseriur
1992
Ray Bradbury Theatre Series 6
Sheriff
Atlantis Films
1991
Gold
Major Recurring character
South Pacific Pictures
Dir.

Chris Bailey
Theatre.
2009
The Pohutakawa Tree
ATC
Dir.

Colin McColl

2006
Twelfth Night
Auckland Theatre Company
Dir.

Michael Hurst

2004
Goldie
Louis Steele
Auckland Theatre Company
Dir.

Colin McColl

2003
Ghosts
The Court Theatre, Christchurch
Dir.

Colin McColl

1994
Falling From Grace
Michael Brazinski
Playbox Theatre/Q.T.C.
Dir.

Aubrey Mellor