Profile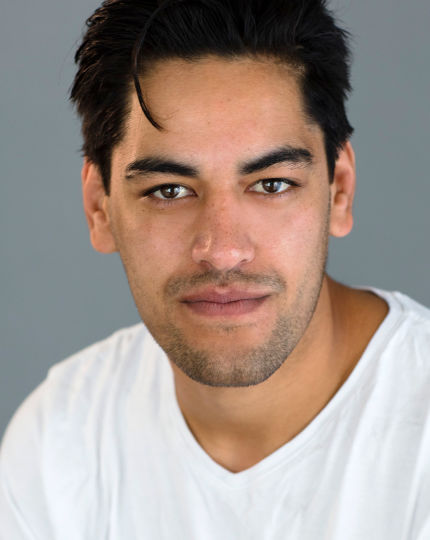 Location
Auckland, New Zealand
Also Represented in
United States of America
Career Highlights
Niwa is of New Zealand Māori Decent and is sure to be one of our next big things. He played the lead role in New Zealand indie feature Maui's Hook – which received rave reviews. He played a support role in AMC's The Deadlands and has just confirmed for a role in New Zealand feature film Cousins which shoots later in 2019. Other screen credits include TVNZ drama series Filthy Rich, Dear Murderer and NZ feature film The Dark Horse, starring Cliff Curtis. Niwa has an Acting Diploma from South Seas School.
Feature Film.
2019
By the Balls
Wayne 'BUCK' Shelford
Dir.

Simon Coldrick and Charlotte Purdy

2019
Cousins
Adult Sonny
Miss Whenua Ltd
Dir.

Ainsley Gardiner , Briar Grace Smith

2017
Mauis Hook
Tama
Kura Productions
Dir.

Paora Joseph

2015
The Rehearsal
Stevie
Rehearsal Films
Dir.

Alison Maclean
Feature Film.
2013
The Dark Horse
Michael Manihera
Genesis Pictures Ltd
Dir.

James Napier Robertson

2012
Enmity
Luke Stannaway
F.L.E.M Productions
Dir.

Logan Judds
Short Film.
2012
Traces of War
Hemi
South Seas Film and Television
Dir.

Lara Marshall
Television.
2019
Ka Pai Living
Johnny Jack James Jeremy (Guest)
Maori TV
2018
The Dead Lands
Tane
Randolph TDL Limited
Dir.

Peter Meteherangi Taiko Burger, Michael Hurst

2016
Dear Murderer - Ep 4 "Family Matters"
Stewart Puha
Screentime New Zealand Ltd
Dir.

Various

2016
Filthy Rich
Paulie
Filthy Productions
Dir.

Kiel McNaughton

2016
Find Me A Maori Bride S2
Jizzay
Brown Sugar Apple Grunt Productions Ltd
Dir.

Kiel McNaughton

2013
TV2 Totes
Co-Presenter (Cuzzie)
Maori Television New Zealand
Dir.

Various
Theatre.
2014
Giving Up
Ensemble
YNOT Productions
Dir.

Ant Glyph
Web Series.
2021
The Pact
Tommy (Major Supporting)
Dir.

Natalie Medlock/Harry McNaughton

2020
Good Grief
Zane (Guest)
Brown Sugar Apple Grunt Productions Ltd
Dir.

Kiel McNaughton
Training.
Mike Saccente Meisner Technique - 2015
Mike Saccente Meisner Technique - 2014
South Seas Film and Television School Diploma - 2012