Profile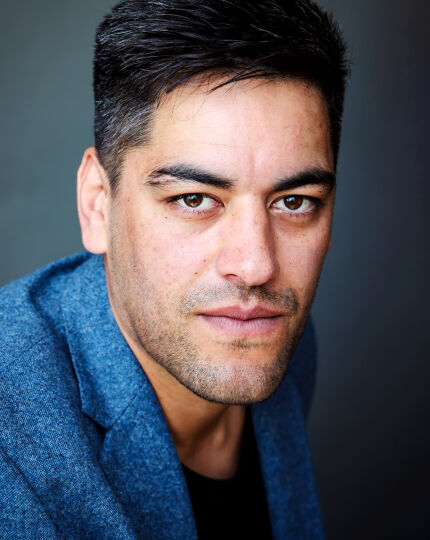 Iwi
Ngāti Kahungunu ki Te Wairoa
Location
Auckland, New Zealand
Also Represented in
United States of America
Website
Career Highlights
A native of New Zealand with Maori and European heritage. His recent credits include the TV NZ drama series BEYOND THE VEIL, season 3 of the homegrown series KURA, the TV NZ comedy series GOOD GRIEF and the AMC / TV NZ drama series THE DEAD LANDS as well as 2020 Feature COUSINS. Niwa received rave reviews for his performance in the feature MAUI'S HOOK at the New Zealand International Film Festival, a dramatized documentary about the effects of suicide on five indigenous families. Niwa's additional credits include the NZ series AKWARD LOVE, FILTHY RICH and FIND ME A MAORI BRIDE, as well as the feature THE DARK HORSE with Cliff Curtis. In 2023, Niwa made his guest debut on hit domestic series, SHORTLAND ST as reformed bad boy, Taz Booker. Most recently, Niwa can be seen along side Elizabeth Bank's in the feature film A MISTAKE, and upcoming TVNZ+ On Demand comedy series, RULE OF MUM.
Feature Film.
2022
A Mistake
Dr Te Kiwa Prescott (Supporting)
Dir.

Christine Jeffs

2019
By the Balls
Wayne 'BUCK' Shelford
Dir.

Simon Coldrick and Charlotte Purdy

2019
Cousins
Adult Sonny
Miss Whenua Ltd
Dir.

Ainsley Gardiner , Briar Grace Smith

2017
Mauis Hook
Tama
Kura Productions
Dir.

Paora Joseph

2015
The Rehearsal
Stevie
Rehearsal Films
Dir.

Alison Maclean
Feature Film.
2013
The Dark Horse
Michael Manihera
Genesis Pictures Ltd
Dir.

James Napier Robertson

2012
Enmity
Luke Stannaway
F.L.E.M Productions
Dir.

Logan Judds
Short Film.
2012
Traces of War
Hemi
South Seas Film and Television
Dir.

Lara Marshall
Television.
2023
Spinal Destination
Karl (Lead)
Dir.

Paula Whetu Jones

2023
The Queen, The Club, The Boy, The Girl and everything in between
Jacob (Lead)
Lucky Legs Media/TVNZ
2022
Shortland St
Taz Booker (Guest )
Dir.

Various

2021
Taumanu
Tipene (Core)
Sweetshop & Green Limited
Dir.

Taratoa Stappard

2019
Ka Pai Living
Johnny Jack James Jeremy (Guest)
Maori TV
2018
The Dead Lands
Tane
Randolph TDL Limited
Dir.

Peter Meteherangi Taiko Burger, Michael Hurst

2016
Dear Murderer - Ep 4 "Family Matters"
Stewart Puha
Screentime New Zealand Ltd
Dir.

Various

2016
Filthy Rich
Paulie
Filthy Productions
Dir.

Kiel McNaughton

2016
Find Me A Maori Bride S2
Jizzay
Brown Sugar Apple Grunt Productions Ltd
Dir.

Kiel McNaughton

2013
TV2 Totes
Co-Presenter (Cuzzie)
Maori Television New Zealand
Dir.

Various
Theatre.
2014
Giving Up
Ensemble
YNOT Productions
Dir.

Ant Glyph
Web Series.
2023
Rule of Mum
Tu (Supporting)
Dir.

Scotty Cotter

2022
Kura Season 3
Julien (Guest)
Dir.

Various

2022
Viva La Dirt League
Brad (Guest )
Dir.

Various

2021
The Pact
Tommy (Major Supporting)
Dir.

Natalie Medlock/Harry McNaughton

2020
Good Grief
Zane (Guest)
Brown Sugar Apple Grunt Productions Ltd
Dir.

Kiel McNaughton
Training.
Mike Saccente Meisner Technique - 2015
Mike Saccente Meisner Technique - 2014
South Seas Film and Television School Diploma - 2012