Profile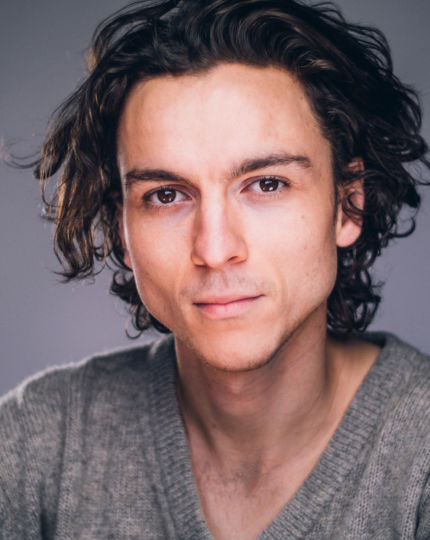 Location
Auckland, New Zealand
Career Highlights
Having acted from a young age, Milo has established a prolific career in film, television and theatre. His television credits range from children's shows P.E.T Detectives and The Amazing Extraordinary Friends to drama series When We Go To War and The Brokenwood Mysteries. He has appeared in feature films Human Traces, Guns Akimbo (alongside Daniel Radcliffe), the 2016 remake of Kiwi classic Pork Pie, and a leading role in Deathgasm. Most recently, Milo acted in the New Zealand drama series Mystic.
Feature Film.
2022
One Winter
Kenneth (Supporting)
Dir.

Hamish Bennett, Paul Middleditch

2018
Guns Akimbo
Hadley
Dir.

Jason Lei Howden

2016
Human Traces
Pete (Support)
Overactive Imagination Ltd
Dir.

Nic Gorman

2016
Pork Pie
Hannibal
Blondini Enterprises Ltd
Dir.

Matt Murphy

2015
Restoration
Francis
Restoration Film
Dir.

Tim Tsiklauri

2014
Deathgasm
(Lead)
2013
Blood Punch
Milton
Bluff Road Productions
Dir.

Eddie Guzelian

2012
Mae & Ash
Ash
Scrappy Pictures
Dir.

Shuchi Talati
Short Film.
2020
Baelin's Route
Lowly Adventure (Guest)
Viva La Dirt League
2016
Beneath The Leaf
Dreams In Shadow
2016
Shout at the Ground
James
Dir.

Joe Lonie

2015
Interloafer
Babe Barista
Dir.

Aidee Walker

2013
Christmas
Dir.

Greg King

2013
Hyperlink
Dir.

Spencer Moh

2013
I Love L.A.
Teddy
Hot Tub Films
Dir.

Valerio Esposito

2013
Lonely Hearts Club
Dir.

Ryan Mansfield

2013
Sweet As
Dir.

Aya Tanimura

2012
Andy
Dale
License to Film
Dir.

Jordan Dodson, Bryan Lee Hudkins
Film Film.
2019
The Luminaries
Market Barker
The Luminaries Productions Ltd
Dir.

Claire McCarthy

2018
Mega Time Squad
Damage
Dir.

Tim van Dammen
Television.
2020
Mystic
Adam
Libertine Pictures
Dir.

Peter Salmon, Aidee Walker, Michael Hurst

2018
Brokenwood 5
Christopher Kramer
Dir.

Various

2018
Fresh Eggs
Milo
Dir.

Britta Hawkins, Peter Salmon & Jackie Van Beek

2017
The Brokenwood Mysteries 4
Christopher Kramer
South Pacific Pictures
Dir.

Various

2017
The Legend of Monkey
Affe - Monkey King Bandit
See-Saw Films/Jump Film and TV
Dir.

Gerard Johnstone

2016
Why Does Love
Oz Muso
Great Southern Television
Dir.

Danny Mulheron

2015
Ash vs Evil Dead Series 1
Delmont (Guest Star)
Starz Evil Dead New Zealand Limited
Dir.

Sam Raimi

2015
Funny Girls
Family Force
2015
Jiwi's Machines - Webseries
Rupert Schwinn (Guest)
Eggbeater Limited
Dir.

Jeff Szusterman

2014
Dancing in Small Spaces
2014
When We Go To War
(Major Support)
Jump Film & Television Ltd
Dir.

Peter Burger

2013
Maddigans Quest
(Guest Star)
South Pacific Pictures
2013
P.E.T. Detectives
(Guest Star)
Screentime Ltd
2013
Power Rangers RPM
Ziggy Grover / Green Shark RPM Ranger (Series Regular)
ABC
Dir.

Mike Smith, Charlie Haskell

2013
Secret Agent Men
(Series Regular )
Greenstone Pictures
2013
The Amazing Extraordinary Friends
(Guest Star)
TVNZ
2011
Underbelly: Land Of The Green Cloud
Jimmy Smith (Guest Star)
Screentime
Dir.

Mike Smith, Riccardo Pellizzeri
Theatre.
2022
A Stab In The Dark
Puppeteer
Dir.

Ben Crowder

2014
Once on Chunuk Bair
Bassett
Auckland Theatre Company at The Maidment Theatre
Dir.

Ian Mune & Cameron Rhodes

2014
The Man whose Mother was a Pirate
(Performing)/Assistant Stage Manager
Auckland Theatre Company
Dir.

Ben Crowder

2013
360
NZ International Arts Festival
2013
A View From The Bridge
Peach Theatre Company
2013
Fruits Of War
Short and Sweet Festival
2013
Idiots
Te Karanga Gallery, NZ
2013
Jukebox
Northland Youth Theatre, NZ
2013
Much Ado About Nothing
NYT Productions
2013
Secret Garden
Northland Youth Theatre, NZ
2013
The God Boy
Playfair LTD
2013
The History Boys
Peach Theatre Company
Web Series.
2021
Talkback
Tom Parker (Core)
All Talk Productions Limited
Dir.

Jesse Griffin