Profile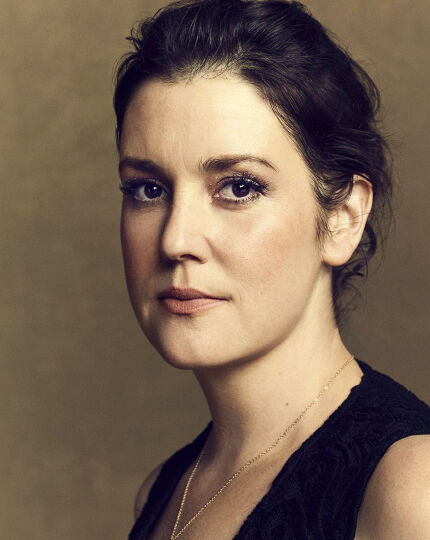 Ethnicity
Location
Los Angeles, United States of America
Also Represented in
United States of America
Website
Career Highlights
New Zealand born Melanie Lynskey's first role came in 1994 with her award winning performance in Peter Jackson's "Heavenly Creatures" opposite Kate Winslet. Since then, she has amassed a number of credits in both features and television. Her film credits include Steven Soderbergh's "The Informant", Tom McCarthy's "Win Win", Billy Ray's "Shattered Glass", Sam Mendes' "Away We Go", Jason Reitman's "Up In The Air", Andy Tennant's "Ever After" and "Sweet Home Alabama", Jamie Babbit's "But I'm A Cheerleader", Clint Eastwood's "Flags Of Our Fathers", Joe Swanberg's "Happy Christmas", and Angus MacLachlan's "Goodbye To All That".

In 2012, Lynskey played the lead role in Todd Louiso's film "Hello I Must Be Going". The film opened the 2012 Sundance Film Festival and was rated one of the "Top Ten Independent Films" of the year by the National Board of Review. Lynskey's performance earned her critical praise and a nomination for a 2012 Gotham Independent Film Award in the category of Breakthrough Actor.

At Sundance in 2016, Lynskey won the US Special Jury Prize for Individual Performance for her portrayal of a meddling alcoholic in Clea DuVall's debut feature, The Intervention.

On the small screen, Lynskey's next project is the highly anticipated Hulu series Castle Rock, opposite André Holland, Sissy Spacek and Bill Skarsgård. She was recently seen in Netflix's "Wet Hot American Summer" and "Girlboss". Lynskey also starred in the Duplass brothers' critically acclaimed HBO show, "Togetherness", for which she was nominated for a Critic's Choice Award; and she voiced the character Beatrice in Cartoon Network's 'Over The Garden Wall', which won the 2015 Emmy for Best Animated Program.

From 2003-2015, Lynskey had a popular recurring role as Rose in the hit TV show "Two And A Half Men".

Most recently, she appeared opposite Anthony LaPaglia in the Australian SBS TV Drama "Sunshine Kings". Lynskey was nominated for Outstanding Actress at the Monte-Carlo Television Festival for her role in the mini-series.

Last year, Lynskey starred opposite Elijah Wood in Macon Blair's "I Don't Feel At Home In This World Anymore", which won the Grand Jury Prize at Sundance. Lynskey was nominated for a 2017 Gotham Award for Best Actress for her role in the film.

Upcoming films include "Sadie", directed by Megan Griffiths, in which she stars opposite John Gallagher Jr and she is currently starring in television series "Yellowjacket" for Showtime.
Awards.
| | |
| --- | --- |
| 2001 | New Zealand Film Awards - Nomination - Best Actress - Snakeskin |
| 1994 | New Zealand Film Awards - Winner - Best Actress - Heavenly Creatures |
Feature Film Film.
2021
Dont Look Up
June
Hyperobject Industries
Dir.

Adam McKay
Feature Film.
2021
Lady of the Manor
Hannah (Lead)
Dir.

Justin Long, Christian Long

2017
And Then I Go
Janice
Dir.

Vince Grashaw

2017
I Don't Feel At Home In This World Anymore
Ruth
Netflix
Dir.

Macon Blair

2017
Sadie
Rae (Lead)
Dir.

Megan Griffiths

2017
The Changeover
Kate Chant
Changeover Films Limited
Dir.

Miranda Harcourt and Stuart McKenzie

2016
Folk Hero & Funny Guy
Becky
Spitfire Studios
Dir.

Jeff Grace

2016
Little Boxes
Gina
Kid Noir Productions
Dir.

Rob Meyer

2016
Rainbow Time
Lindsay
Duplass Brothers Productions
Dir.

Linas Phillips

2016
The Great & The Small
Margaret
Cervidae Films
Dir.

Dusty Bias

2016
The Intervention
Annie
Burn Later Productions
Dir.

Clea DuVall

2015
Digging for Fire
Squiggy
Garrett Motion Pictures
Dir.

Joe Swanberg

2014
Chu and Blossom
Miss Shoemaker
Baked Industries
Dir.

Charles Chu, Gavin Kelly

2014
Goodbye to All That
Annie Wall
Epoch Films
Dir.

Angus MacLachlan

2014
Happy Christmas
Kelly
Lucky Coffee Productions
Dir.

Joe Swanberg

2014
We'll Never Have Paris
Devon
Bifrost Pictures
Dir.

Simon Helberg, Jocelyn Towne

2013
Four Saints
Mairi Chrisholm
White Wing Enterprise
Dir.

Jean-Pierre Isbouts

2013
Teddy Bears
Hannah
Covert Productions/Sparkhouse Media
Dir.

Thomas Betty / Rebecca Fishman

2013
The Big Ask
Hannah
Tribeca Film
Dir.

Thomas Beatty, Rebecca Fishman

2013
They Came Together
Actress
Lionsgate
Dir.

David Wain

2012
Eye of the Hurricane
Amelia Kyte
Braveart Films/Havensfoot Entertainment
Dir.

Jesse Wolfe

2012
Putzel
Sally
Stouthearted Films
Dir.

Jason Chaet

2012
Seeking A Friend for the End of the World
Karen
Anonymous Content/Indian Paintbrush /Mandate Pictures
Dir.

Lorene Scafaria

2012
The Perks of Being A Wallflower
Aunt Helen
Summit Entertainment
Dir.

Stephan Chbosky

2011
Touchback
Macy
Freedom Films
Dir.

Don Handfield

2011
Win Win
Actress (Lead)
Everest Entertainment/Fox Searchlight Pictures
Dir.

Thomas McCarthy

2010
Helena from the Wedding
Alice (Support)
Beech Hilm Films
Dir.

Joseph Infantolino

2010
Up in the Air
Julie Bringham (Major Support)
Paramount Pictures
Dir.

Jason Reitman

2009
Away We Go
Munch (Support)
Big Beach Films/Focus Features
Dir.

Sam Mendes

2008
Leaves of Grass
Colleen (Support)
Class 5 Films/Nu Image Films
Dir.

Tim Blake Nelson

2008
The Informant
Ginger Whitacre (Lead)
Warner Bros. Pictures
Dir.

Steven Soderbergh

2008
This Must Be The Place
Munch
Focus Films
Dir.

Sam Mendes

2007
Big Stan
Crystal Skye Pictures
Dir.

Rob Schnieder

2007
Itty Bitty Titty Committee
Plastic Surgery Lady
Power Up Films
Dir.

Jamie Babbit

2006
Flags of Our Fathers
Pauline Harnois
DreamWorks SKG/Warner Bros. Pictures/Amblin Entertainment/Malpaso Productions
Dir.

Clint Eastwood

2006
Park
Sheryl
Mello Pictures LLC
Dir.

Kurt Voelker

2005
Say Uncle
Susan
Best Little Boy Productions
Dir.

Peter Paige

2003
Claustrophobia
Lauren
Cassava Films/Greenstem Productions
Dir.

Mark Tapio Kines

2003
Shattered Glass
Amy Brand
Lions Gate Films &Cruise/Wagner Productions
Dir.

Billy Ray

2002
Abandon
Mousy Julie
Bedford Falls Productions/Lynda Obst Productions/Paramount Pictures/Spyglass Entertainment
Dir.

Stephen Gaghan

2002
Shooters
Marie
Catapult Productions/Cool Beans Limited/PFG Entertainment
Dir.

Glenn Durfort & Colin Teague

2002
Sweet Home Alabama
Lurlynn
Touchstone & Buena Vista Pictures
Dir.

Andy Tennant

2001
Snakeskin
Alice
CowGirl Productions
Dir.

Gillian Ashurst

2000
Coyote Ugly
Gloria
Jerry Bruckheimer Films/Touchstone Pictures
Dir.

David McNally

1999
But I'm a Cheerleader
Hilary Vandermuller
Cheerleader LLC/HKM Films/Ignite Entertainment/Kushner
Dir.

Jamie Babbit

1999
Detriot Rock City
Beth Bumsteen
Base 12 Productions/Corrupter Production Service Ltd/KISS Nation/New Line Cinema/Takoma Entertainment Group
Dir.

Adam Rifkin

1999
Foreign Correspondents
Melody
Cassava Films/Greenstem Productions
Dir.

Mark Tapio Kines

1999
The Cherry Orchard
Dunyasha
Melanda Film Productions
Dir.

Michael Cacoyannis

1998
Ever After
Jacqueline De Ghent
20th Century Fox Home Entertainment
Dir.

Andy Tennant

1996
The Frighteners
Deputy
Universal Pictures/WingNut Films
Dir.

Peter Jackson

1994
Heavenly Creatures
Pauline Yvonne Parker Rieper
New Zealand Film Commission/WingNut Films
Dir.

Peter Jackson
Film Film.
2017
1 Mile to you
Coach Rowan (Lead)
Dir.

Leif Tilden
Feature Film.
2008
Show of Hands
Jess (Lead)
Endurance Film Production Ltd NZ
Dir.

Antony McCarten
Short Film.
2004
The Nearly Unadventurous Life of Zoe Cadwaulder
Zoe Cadwaulder
Power Up Films
Dir.

Buboo Kakati

1999
Measureless to Man
Nicola Cliff
Quintillion
Dir.

Adam Larkin
Television.
2021
Mom
Shannon (Guest)
Dir.

James Widdoes

2021
Yellowjackets
Shauna Sheridan (Core Cast)
Dir.

Karyn Kusama

2021
Young Sheldon
Professor Ericson
CBS
Dir.

Jaffar Mahmood

2020
Mrs. America
Rosemary Thomson
FX Network
Dir.

Anna Boden

2019
Easy
Beth
Sparrow Grass / Netflix
Dir.

Joe Swanberg

2018
Castle Rock
Molly Strand (Lead )
Dir.

Michael Uppendahl

2017
American Dad
Guest Voice Over
Fox
2017
Girlboss
Recurring
Netflix Series
2017
Wet Hot American Summer: 10 Years Later
Recurring
Netflix Series
2016
Animals - Squirrels Part 2
Linda (voice)
HBO
2016
Future Worm
Megan (voice)
Disney
2016
Our Ex-Wife
Sara
BBC
Dir.

Pilot Lead

2015
The Lion Guard
Guest Voice Over
2014
Over the Garden Wall
Beatrice (voice)
Cartoon Network Studios
2014
Togetherness
Michelle Pierson (Lead)
Duplass Brothers Productions/HBO
Dir.

Jay and Mark Duplass

2013
Chu and Blossom
Miss Shoemaker
Baked Industries
Dir.

Charles Chu and Gavin Kelly

2012
House M.D
Natalie Tavares
Heel & Toe Films
Dir.

Various

2012
Key & Peele
Guest
2012
The Life & Times of Tim
Becky
Good Humor Television
Dir.

Various

2010
Memphis Beat
Annaliese Jones
Smoke House
Dir.

Various

2009
It's Always Sunny in Philadelphia
Kate
Bluebush Productions
Dir.

Various

2008
Psych
Emily Bloom
GEP Productions Inc
2008
The L Word
Clea Mason
Anonymous Content
2007
Comanche Moon
Pearl Coleman
CBS, USA
Dir.

Simon Wincer

2006
Drive Series 1
Wendy Patrakas
20th Century Fox
2003
The Shield
Marcy
Fox Television Network
2003
Two and a Half Men
Rose
CBS/USA
Dir.

Lee Aronsohn & Chuck Lorre

2002
Stephen King's Rose Red
Rachel Wheaton
ABC, USA
Dir.

Craig R. Baxley