Profile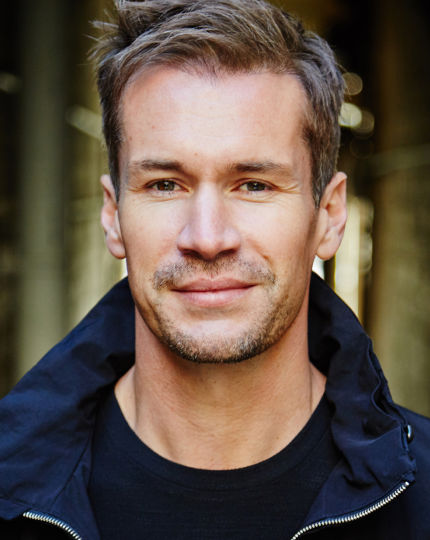 Location
Auckland, New Zealand
Also Represented in
Australia
Career Highlights
Matthew has been professionally acting for over two decades and trained at the prestigious National Institute of Dramatic Art in Sydney in the early 2000s. Following this, he landed roles in a number of television shows including iconic Australian drama series Home and Away and Rake, along with US fantasy series Legend of the Seeker. Matthew later returned home to New Zealand where he continued to score roles in popular television shows, such as Filthy Rich, Dirty Laundry, Straight Forward and Shortland Street. He can also be seen in the recent New Zealand-Canadian co-production feature film Love Knots as Will Calvin.

Tele Film.
2021
Love Knots
Will Carlin (Lead)
ALK Productions Limited
Dir.

Josh Frizzell
Feature Film.
2007
Children of Huang Shi
Fisher
Blue Water Pictures CHS Pty Ltd
Dir.

Roger Spottiswoode
Television.
2020
Shortland Street
Karl Vanderbeck (Major Guest)
South Pacific Pictures
Dir.

Various

2018
Straight Forward
Adam Martin (Lead)
Screentime/ Mastiff
2017
800 Words Series 3
Vince
2016
Dirty Laundry
Nicky Rossini
Filthy Productions Ltd
Dir.

Various

2016
Filthy Rich
Ford
Filthy Productions Ltd
Dir.

Peter Burger

2016
Filthy Rich Series 2
Ford Hathaway (Guest)
Filthy Rich Productions
Dir.

Various

2010
Rake
Bill Hampton (Advisor)
ABC / Essential Media & Entertainment
Dir.

Peter Duncan

2009
Home and Away
Justin Jefferies
Channel 7
Dir.

Various

2009
Legend of the Seeker
Kieren
Dir.

Mark Beesley

2009
The Cut
Nathan / Kerry Bailey
Dir.

Mandy Smith / Karl Zwicky

2005
Headland
Heath
Channel 7
Dir.

Catherine Millar

2001
Dark Knight
Harpur
Avalon Studios
Dir.

Avalon Studios

2000
Edit
Presenter
Saturn Television
Dir.

Ken Laban

1998
Hercules
Tiresius
Pacific Renaissance Pictures
Dir.

Phil Sgriccia
Theatre.
2011
Much Ado About Nother
Don Pedro
Bell Shakespeare
Dir.

John Bell

2011
Othello
Cassio
Peach Theatre Co
Dir.

Jesse Peach

2010
Bug
Peter Evens
Griffin Theatre Co
Dir.

Anthony Skuse

2009
Midsummer Nights Dream
Lysander
STC / Sydney Symphony
Dir.

Tim Carroll

2009
Sydney Ghosts Story
Various
Old Fitz Theatre
Dir.

Dean Carey, Katy Alexander

2008
Colder
David Norman
Griffin Theatre
Dir.

Katrina Dougla

2006
Romeo and Juliet
Abraham/Benvolio
Bell Shakespeare Co
Dir.

John Bell
Training.
Undiscovered Country - Acting Intensive Workshop - 2016, Shane Bosher
National Institute of Dramatic Art - 2004