Profile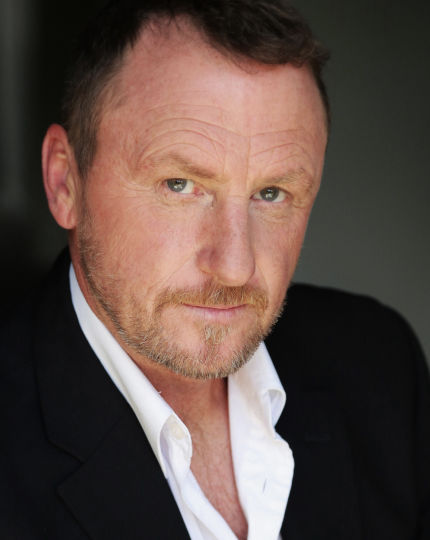 Location
Auckland, New Zealand
Career Highlights
With an acting career that spans over 30 years, Mark has built up an extensive list of film and television credits. He has appeared in a number of popular New Zealand productions including roles in long-running soap Shortland Street, true-crime telefeature Siege, Amazon drama series American Playboy: The Hugh Hefner Story, and feature films Siege and The Golden Hour, where he played a leading role.
Awards.
| | |
| --- | --- |
| 1996 | TV Guide Film & Television Awards Nomination - Best Actor - Trifecta |
Feature Film.
2012
Golden Hour - Telefeature
Arthur Lydiard (Lead)
Desert Road Productions
Dir.

Justin Pemberton

2012
Mt Zion
Boss
Small Axe Films Ltd
Dir.

Tearapa Kahi

2009
Hopes and Dreams
Paul (Support)
Hopes & Dreams Ltd
2009
Tracker
Long Boat Sailor (Support)
Digit Films Ltd
Dir.

Ian Sharp

2007
Fatal Contact
Transport secretary
The Film Factory
Dir.

Richard Pearce

2007
We're Here To Help
Detective Sergeant Ron Muir
South Pacific Pictures/ Friendly Films
2003
Redhead Loving Lucy
Red Skelton
The Film Factory
2001
Her Majesty
John Wakefield
Global HM Productions
Dir.

Mark J. Gordon

2000
Ready To Run
James McCaffrey
G.E.F.L Productions USA
Dir.

Duwayne Dunham

1999
Lawless
Jones
South Pacific Pictures
Dir.

Chris Martin-Jones

1990
An Angel At My Table
C.K Stead
Hibiscus Films/New Zealand Film Commission
Dir.

Jane Campion

1990
User Friendly
Pump Attendant
Film Konstrucktion
Dir.

Gregor Nicholas
Tele-Feature Film.
2009
Spies & Lies
SIB Guard
South Pacific Pictures
Dir.

Simon Bennett
Telefeature Film.
2008
Piece of my Heart
Jim (Support)
MF Films Ltd
Dir.

Fiona Samuel
Short Film.
2006
Russian Bride
Rick
Dir.

Stephen Sinclair

2006
The Funeral
Keith
This Is It Ltd
Dir.

Tim Simpson

2005
Fish & Chip Shop Song
Council Worker
Dir.

Kirsten Green

2004
Poroporoaki
James
Dir.

Geoff Clendon

2003
D.O.T Matrix
Disturbed Man
Godzone Pictures Ltd
Dir.

Reuben Pollack

2003
Gateway To Hell
Dr Jeremiah West
Angel Films
Dir.

Tristan Strange

2002
Letters About The Weather
Godzone Pictures
Dir.

Peter Salmon
Television.
2020
Shortland Street
Grant King
SPP
Dir.

Various

2018
The Gulf
Gil Larsen
Dir.

Charlie Haskell & Jackie van Beek

2018
Westside 4
Dennis
South Pacific Pictures
2016
American Playboy: The Hugh Hefner Story
Judson Morhouse (Guest)
1953 Ltd
Dir.

Richard Lopez

2016
Dear Murderer
Blitz Dad
Screentime NZ Ltd
2016
Pike River - Docudrama
Banker
Screentime
Dir.

Rupert McKenzie

2015
Shortland Street
Reuben Mustapic (Guest)
South Pacific Pictures
Dir.

Various

2014
Brokenwood Mysteries
Gary (Support)
South Pacific Pictures - Telefeature Series - Episode Two
Dir.

Various

2012
Safe House - Telefeature
Alan Sheridan (Support)
Screentime Aust/NZ Ltd
Dir.

John Laing

2012
The Golden Hour
Arthur Lydiard
Desert Road Films
2011
Siege - Telefeature
George Suter
Screentime NZ
Dir.

Mike Smith

2011
Underbelly - The Martin Johnstone Story
Brian Johnstone (Support)
Screentime NZ
Dir.

Mike Smith and Ric Pellizzeri

2010
Stolen
John Theyers (Support)
South Pacific Pictures Productions Limted
Dir.

Britta Johnstone

2009
Legend of the Seeker Series 2
Ogilby (Guest)
Walt Disney Company NZ
2009
The Cult
Matt
Great Southern Television
2008
Eating Media Lunch Series 8
Gary (Semi- Recurring)
Great Southern Television
2008
The Pretender Series 2
Edwards
Great Southern Television
2007
We're Here to Help
Detective Sergeant Coulter
South Pacific Pictures
Dir.

Jonathan Cullinane

2006
Orange Roughies Series 2
Detective Hartley
Screenworks
2005
Interrogation
Michael Derwent
South Pacific Pictures
2005
The Partners
William Kerr
Isambard Productions
2004
Power Rangers: Dino Thunder
Coach Beckham
Village Roadshow/KP Productions/USA
2003
Secret Agent Man
X (Recurring Regular)
Greenstone Pictures
Dir.

Simon Raby

2002
Being Eve
Seargent Hopkins
South Pacific Pictures
2002
Mataku
Ted
South Pacific Pictures
2002
Spin Doctors
Builder
Comedia Pictures
2001
Mercy Peak Series 1- 3
Gil Crouch (Lead/Core)
South Pacific Pictures
2001
Shortland Street
Detective Len Riley
South Pacific Pictures
2000
Jacksons Wharf
Chris Guilderdale
South Pacific Pictures
1999
Hercules: The Legendary Journeys
Cleon's Assistant
Pacific Renaissance
1998
Young Hercules
Rowab
Pacific Island Pictures
1997
A Twist In The Tale
Andy Doyle
Cloud 9
1997
Pio Series 2
Comedy Sketches
Pipi Produtions
1997
Xena: Warrior Princess
Eochid
Pacific Renaissance
1996
Hercules: The Legendary Journeys
Gnoxious
Pacific Renaissance
1996
Trifecta
Tim McGuire
Frame Up Films
1995
Hercules: The Legendary Journeys
Deros
Pacific Renaissance
1994
Letter To Blanchy
Hayden
Isambard Productions
1993
Deepwater Haven
Detective
South Pacific Pictures
1992
Ray Bradbury Theatre
Workman
South Pacific Pictures
1991
Marlin Bay
Jeff
South Pacific Pictures
Dir.

Wayne Tourell

1989
Plain Clothes
Darren
South Pacific Pictures
Dir.

Lex Van Os
Theatre.
2017
Astroman - Development Read Through
Mr MacRae
2015
Taming of the Shrew
Petruccio
Summer Shakespeare Trust Invercargil
2013
Stockcars the Musical
Cameron Todd
Centrepoint Theatre
2007
Nocebo - Play Reading
Director
Smackbang PlayRight Series 07, Auckland
2006
Holy Sinner
2006
Rogue State, Play Reading
Director
Smackbang Playwrite Series 06, Auckland
2006
The End Of The Golden Weather
Director
North Island Tour 07, Edinburgh 06
2006
The Magic Chicken
Evil Eric
Theatre Beating, Auckland
2005
Urbis 24hr Deadline Theatre
Director
Herald Theatre, Auckland
2004
Othello
Director
Mask Co - NZ Puppet Theatre
2004
West
Ken
Ocean Productions
Dir.

Roger Morton

2003
Amadeus
The Emperor
The Real Theatre Company
2003
Macbeth
Director
NZ Puppet Theatre
2002
Flush
The Drunk
X Cat Productions
2002
The Mayfly
Dad
Silo Theatre, Auckland
2001
The Threepenny Opera
Matt
Inside Out
2000
The Vehicle
Driver/Clown
Theatre At Large
2000
This Is It
Inside Out
1998
Sinbad
Mr Fats
Justin Lewis Productions
Dir.

Justin Lewis

1998
The Cherry Orchard
Yasha
Herald Theatre, Auckland
Dir.

Vadim Ledogorov

1997
King Lear
The Fool
Theatre At Large
1996
Romeo & Juliet
Director
Kempes Jig
1994
Holy Sinner
Fisherman
Inside Out
Dir.

Marie Adams and Mike Mizrahi

1993
Richard III
Catesby
Paul Gittens Productions
1992
The Diary Of A Madman
Director
Silo Theatre, Auckland
1991
Ladies Night
Graham/Bertie
Centrepoint Theatre, Palmerston North
1990
A Fear Of The Heart
Director
Theatre Frontier
1990
Loaded
Director
Theatre Frontier
1989
Rip Van Winkel
Director
Theatre Frontier
Voice.
| | | | |
| --- | --- | --- | --- |
| 2013 | Making New Zealand Documentary | Narrator | Top Shelf Productions |
Training.
Casting Hothouse NZ - 2015
The Bridge Project Shakespeare Masterclass - 2009, Dakin Matthews
Masterclass Workshop - 2001, John Bolton School
Post Graduate Diploma, UK - 1989, The Drama Studio
Acting for Stage and Screen, UK - 1986, The Institute Studio
Photography 1 & 2 - 1986, Whitecliffe