Profile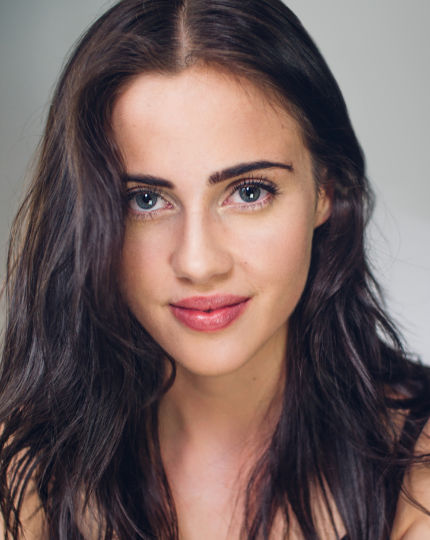 Location
Auckland, New Zealand
Also Represented in
United States of America
Career Highlights
Lydia is a multi-faceted and incredibly talented performer. When she's not filming projects like Netflix US series 'Cowboy Bebop' and Apple TV series 'MR. Corman', she's writing, directing and filming her own work (lydiapeckham.com). She recently premiered her solo show 'Explore The Brain' which received outstanding reviews and sold out audiences. Other credits include a lead role in Chinese/New Zealand co-production feature film 'Only Cloud Knows' with Chinese mega director Xaiogang Feng, 'Shortland Street', 'The Wonder' and 'True Love'. Lydia is about to start filming a recurring role on 'SIS', a series that has been picked up by a major UK network. Lydia is a graduate of Toi Whakaari: New Zealand Drama School and has received several awards including the 2016 Museum Hotel Scholarship which is granted to one third year Toi Whakaari student as a recognition of excellence. Her stage credits include lead roles in 'Uneasy Dreams and Other Things', The Tempest, Romeo And Juliet, A Midsummer Night's Dream, M.A.V. and Hotel Europa. In 2013 she trained at the Globe Theatre in London and she will be on the 2021 judging panel for the Shakespeare Globe Centre New Zealand. Lydia is to star in the upcoming feature film " Kingdom Of The Planet Of The Apes" by 20th Century fox.
Awards.
| | |
| --- | --- |
| 2016 | Museum Hotel Scholarship Award - Scholarship |
| 2013 | Selection for the Young Shakespeare Company |
| 2012 | Best Comic Actor |
| 2012 | Best Student Director |
| 2012 | Best Understanding of the Text |
Feature Film.
2022
Kingdom Of The Planet Of The Apes
unannounced (Lead )
20th Century
Dir.

Wes Ball

2019
Only Cloud Knows
Melinda (Lead)
Dir.

Feng Xiaogang

2017
Hibiscus and Ruthless
Cassie
Dir.

SQS Vaiaoga-Ioasa
Short Film.
2020
Lottie
Lottie
Creative Light
Dir.

Hamish Storey
Short Film.
2019
Going to be Wonderful
Lottie (Lead)
Dir.

Hamish Storey

2018
Raspberry and Coke
Nina (Lead)
Casey Zilbert
Dir.

Francesca Sewell

2018
Virgo
Andy (Lead)
Adelaide Helena
Dir.

Adelaide McDougall

2016
Dance of the Lonely Birds
Lucy
Dir.

Ana Chaya Scotney

2016
Marching
Lydia
Dir.

James Ashcroft
Television.
2021
Mr. Corman
Beauty Influencer (Guest)
Apple TV
Dir.

Aurora Guerrero

2021
Shortland Street
Hayley Grimshaw (Guest)
South Pacific Pictures Ltd
Dir.

Various

2021
SIS
Lizzie the Makeup Artist (Guest)
SIS the Show Limited
Dir.

Hanelle Harris

2020
Cowboy Bepop
Katerina (Supporting )
Netflix
Dir.

Alex Garcia Lopez

2016
Why Does Love ?
Jackie
Dir.

Danny Mulheron
Theatre.
2018
Uneasy Dreams and Other Things
Sam (Lead)
Circa Theatre
Dir.

Sara Brodie

2016
Hotel Europa
Mama, Social Worker, Drifter
Dir.

Anna Marbrook

2015
M.A.V
Natasha Frong
Toi Whakaari: New Zealand Drama School
Dir.

Aaron Cortesi

2015
Mother Courage
Yvette
Toi Whakaari: New Zealand Drama School
Dir.

Annie Ruth

2013
Midsummer's Night Dream
Titania
Globe Theatre
Dir.

Timothy Walker

2013
Romeo and Juliet
Juliet
Nelson Theatre
Dir.

Luke Walton

2013
Tempest
Ferdinand & Ariel
Dir.

Stuart Devenie (MNZM)
Voice.
| | | | |
| --- | --- | --- | --- |
| 2017 | Ash Vs Evil Dead Loop Group | Loop Group | |
| 2017 | God of Ruin Trailer | Rana | |
| 2017 | Path of Exile | Nessa (Character) | |
| 2017 | SKY GoT arrival Announcement - Radio | Voice 2 of 3 (VO) | DDB |
Training.
Barefoot Casting Audition Workshop - 2017
Self-tape Master class with Tandi Wright - 2017
3 x Workshop Screen: Two Week Workshops - 2014, Tutors - Miranda Harcourt, Brita Mcveigh, Marcus Graham.
Toi Whakaari: NZ Drama School. Bachelor of Performing Arts - 2014, Acting Tutors - Vaughan, Heather, Jonty, Chris, Aron
Member of the NZYSC - Three week training at Globe Theatre, London. - 2013