Profile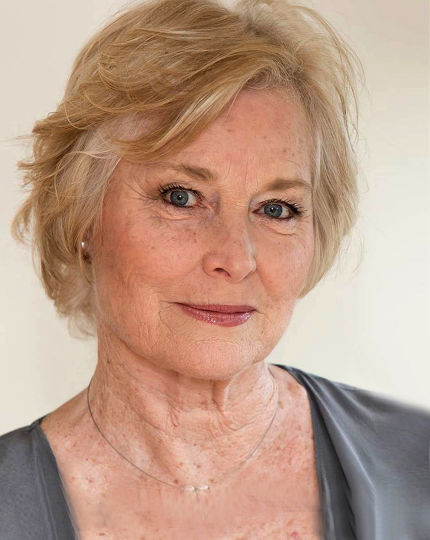 Location
Vermont, United States of America
Career Highlights
Lisa is one of New Zealand's best-known and most experienced actors, with a career that spans well over 40 years. She studied acting at London's prestigious Royal Academy of Dramatic Art in the late 1960s. She has won multiple awards for her work, including being honored as Member of the New Zealand Order of Merit for her services to the dramatic arts. Her screen and stage credits are too long to list in full, having played the lead in 8 feature films. Some of her most notable credits include her portrayal of Nancy Ayster in the BBC series of the same name,

Awards.
| | |
| --- | --- |
| 2016 | Joe A Callaway Award for the Best Classical Performance in New York City for Volumnia in Coriolanus |
| 1998 | Nominated for Best Actress in a Leading Role - Sunday, Independent Spirit Awards |
| 1994 | Nominated for Best Actress in a Leading Role - That Eye That Sky Australian Film Inst |
| 1992 | Best Actress in a Leading Role, Australian Film Institute - The Last Days of Chez Nous |
Short Film.
2020
Blue Smoke
Beryl (Core)
Dir.

Ivan Barge
Feature Film.
2000
Country
(Lead)
Indi Films (Ireland)
1997
Sunday
(Lead)
Goatwork Films (US)
1994
That Eye The Sky
(Lead)
Beyond Films (Australia)
1992
The Last Days of Chez Nous
(Lead)
Jan Chapman Productions (Aus)
1985
Shaker Run
(Lead)
Mirage Film (NZ)
1984
Other Halves
(Lead)
Finlayson-Hill Productions (NZ)
1981
Man From a Far Country
(Lead)
EMI (Poland)
1981
Omen III: The Final Conflict
(Lead)
20th Century Fox (UK)
1975
All Creatures Great and Small
(Lead)
EMI (UK)
1974
It Shouldn't Happen to a Vet
Helen Harriot
EMI Films
Dir.

Eric Till

1973
The Devil is a Woman
Emilia Contreras (Lead)
Euro International
Dir.

Damiano Damiani
Television.
2020
Brokenwood Mysteries Season 7
Ep 5 - Charlotte Chambers (Supporting)
South Pacific Productions
Dir.

Various

2013
Step-Dave
Marrion (Major Support)
South Pacific Pictures
Dir.

Various

2004
Jessica
(Lead)
Channel 10 (Australia)
1997
Kavanagh, QC
(Lead)
Central TV and PBS
1995
The Strawberry Tree
(Lead)
Meridian TV/PBS
1992
Witchcraft
(Lead)
BBC
1991
Strauss Dynasty
(Lead)
MRTV Film Productions (Austria)
1990
Come in Spinner
(Lead)
Australian Broadcasting Corp
1990
Sense of Guilt
(Lead)
BBC
1989
Agatha Christie's Poirot
Mrs Daniels
LWT
Dir.

Andrew Grieve

1989
Inspector Morse
Thelma Radford
Zenith Productions
Dir.

Peter Hammond

1989
Nooni and Manni
(Lead)
European Co-Production
1988
Act of Betrayal
(Lead)
LWT
1988
Always Afternoon
(Lead)
SBS (Australia)
1987
Lizzie's Pictures
Lizzie (Lead)
BBC
1984
Playing Shakespeare
(Lead)
LWT
1983
Under Capricorn
(Lead)
South Australian Film Corp
1982
Nancy Astor
Nancy Astor (Lead)
BBC/PBS
1980
Jekyll and Hyde
(Lead)
BBC/PBS
1980
The Waterfall
(Lead)
BBC
1978
1990
(Lead)
BBC
Theatre.
2018
At The Wake
Joan (Lead)
Circa Theatre
Dir.

Jane Yonge

2016
Coriolanus
Volumnia
2014
At The Wake
Joan
Multinesia Productions
Dir.

Roy Ward

2010
Lion in Winter
Eleanor (Lead)
Shakespeare Theatre of New Jersey
2009
Hamlet
Gertrude (Lead)
Northern Stage, Vermont
2009
Ion
Creusa (Lead)
Shakespeare Theatre, Washington, DC
2009
Rock 'n' Roll
Eleanor/Esme (Lead)
Studio Theatre, Washington DC
2007
Phallacy
Regina Leitner-Opfermann (Lead)
Cherry Lane Theatre, NYC
2006
The Cherry Orchard
Raynevskya (Lead)
Chautauqua Theatre Company
2006
The Lion in Winter
Eleanor (Lead)
Northern Stage, VT
2005
All My Sons
Kate Keller (Lead)
Chautauqua Theatre Company
2005
The Cherry Orchard
Raynevskya (Lead)
Yale Rep
2004
All My Sons
Kate Keller (Lead)
Northern Stage,VT
2004
Mary Stuart
Elizabeth 1 (Lead)
Pittsburgh Public Theatre
2003
Beauty
Constance
La Jolla Playhouse
2003
Copenhagen
Margrethe
Santa Fe Stages
2002
Collected Stories
Ruth Steiner
Northern Stage, VT
2002
The Last True
Margaret
Seattle Rep
2002
The Notebook
Miss Thorne
Second Stage, NYC
2001
Medea
Medea
Pittsburgh Public Theatre
2001
Old Times
Anna
George Street Playhouse, NJ
2000
The Late Middle Classes
Celia
Williamstown Theatre Festival
2000
Wit
Vivian Bearing
Union Square Theatre, NY