Profile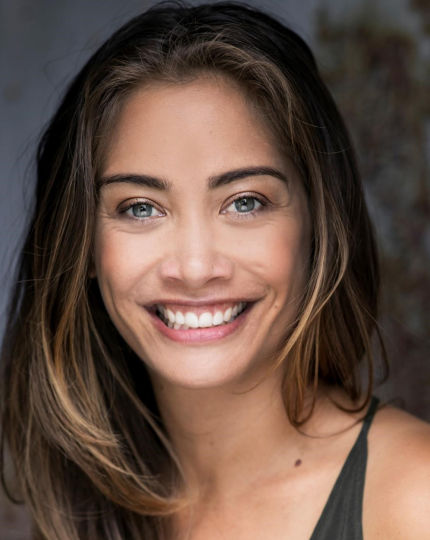 Location
Auckland, New Zealand
Career Highlights
Shortland St
Television
South Pacific Pictures
Role: Whetu Dewes
Producer: Oliver Driver, Maxine Fleming
Director: Oliver Driver, Maxine Fleming

Keporah is of New Zealand-Māori descent, and comes from a family of performers, with her father Kirk being one of New Zealand's best-known faces. Acting since a young age, Keporah has appeared in a number of Kiwi television series including Shortland Street, The Bad Seed, Creamerie and more recently The Panthers. She also acted in the feature documentary Maui's Hook.

Short Film.
2013
Pumanawa: The Gift
Pawhero (Lead)
NFC
Dir.

Poata Eruera
Television.
2021
Shortland St
Whetu Dewes (Guest)
South Pacific Pictures
Dir.

Various

2021
The Panthers
Helena (Guest)
TVNZ
Dir.

by Miki Magasiva, Vea Mafileo & Tom Hern

2020
Creamerie
Bernice (Guest)
Dir.

Roseanne Liang

2018
The Bad Seed
Mereana
Dir.

Helena Brooks

2017
Shortland Street
Kura Smith
South Pacific Pictures Ltd
Dir.

Various

2015
Maui's Hook - Hello Again
Hinenuitepo
Kura Productions
2015
Swagger Drama
Tai
Raukatauri Productions
2014
Swagger
Tai
Raukatauri Productions
2011
The Jono Project
Jono's Girlfriend & Daughter of Hone Harawira
Mediaworks
2006
Whanau
Jade
Cino CIne Film Productions
Dir.

Rawiri Paratene

2005
Shortland Street
Karaoke Singer
South Pacific Pictures
2004
Secret Agent Men 2
Amy Ziegler (Lead)
Greensone Pictures
Dir.

Simon Raby

2003
Secret Agent Men
Amy Ziegler (Lead)
Greenstone Pictures
Dir.

Simon Raby
Theatre.
2014
Paniora!
Bonita
Auckland Theatre Company
Dir.

Colin McColl

2013
Hoki Mai Tama Ma
Bella
Te Rehia Theatre
Dir.

Tainui Tukiwaho

2013
Mix and Match
Lead (Lead)
Herd of Cats Theatre Co
Dir.

Amanda Rees

2013
Rona and the Moon
Lead (:Lead)
SmackBang
Dir.

Tainui Tukiwaho

2013
Ruia Te Kakano
Lead (Lead)
Te Rehia Theatre
Dir.

Tainui Tukiwaho
Web Series.
| | | | |
| --- | --- | --- | --- |
| 2016 | Friday Night Bites | Anna | Flat 3 Productions |
Training.
Advanced Acting for Screen Intensive with Liz Mullane and Rachel Bullock - 2018
American Accent Intensive Workshop with Chris Stewart - 2018
Film Acting and Audition Workshop with Andrea Kelland and Vicky Yiannoutsos - 2014
Vocal Coaching with Sylvia Rands - 2014
Casting Workshop with Terri De'ath - 2012
Acting Workshop with Vicky Yiannoutsos - 2010
5 Day Soup/Sitcom Intensive Class at TVI Actors Studio with Nick Anderson & Christy Dooley - 2008
American Dialect Workshop with Chris Stewart - 2008
Meisner Technique with Michael Saccente - 2006
Ballet, Tap, Jazz, Hip Hop, Aerobics and Pole Dancing - 1993