Profile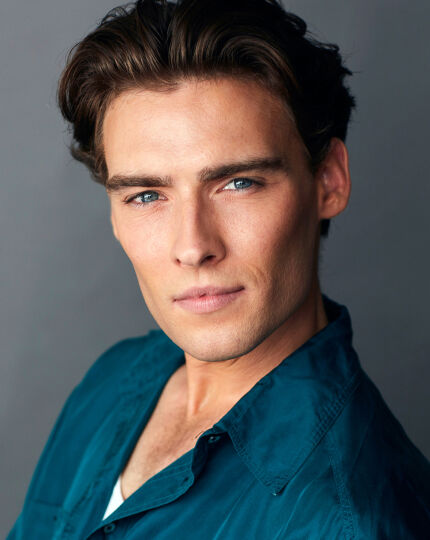 Location
Auckland, New Zealand
Also Represented in
Australia & United States of America
Career Highlights
Jarred made his screen debut as a child with a guest role in the 2004 children's drama P.E.T Detectives. He soon went on to score a core cast role on the long-running New Zealand soap Shortland Street, along with appearing in three seasons of Amazing Extraordinary Friends. His feature film roles include The Tattooist, Pearl in Paradise and Peter Jackson's The Hobbit: An Unexpected Journey in which he played a Rivendell Elf. Jarred has also had major guest roles on Power Rangers, drama series When We Go To War, Netflix's The Legend of Monkey and MTV'S The Shannara Chronicles, as well as New Zealand series The Gulf and Golden Boy. His stage credits include Les Misérables, Dragon Lore, Second Afterlife, Vernon God Little and a lead role in Auckland Theatre Company's show The Haka Party . Most recently, Jarred has had a recurring guest role on Amazon Studios drama-series The Wild's.
Awards.
| | |
| --- | --- |
| 2001 | Most Promising Junior - Young Dolphin Theatre |
Feature Film.
2018
Pearl in Paradise
Derek
Dir.

Gary B Yates

2012
The Hobbit: An Unexpected Journey
Rivendell Elf
Wingnut Films
Dir.

Peter Jackson

2007
The Tatooist
Young Jake
Eyeworks Touchdown
Dir.

Peter Burger
Short Film.
2016
Balloons
Jason (Lead )
The Actors Program
Dir.

Michael Hurst

2013
Believe
Jake
Unite C
Dir.

Makyla Curtis
Television.
2020
The Panthers
Officer Hoppe (Guest)
TVNZ
Dir.

by Miki Magasiva, Vea Mafileo & Tom Hern

2019
Ablaze
Sam Newstead
Dir.

Josh Frizzell

2019
The Wilds
Alex
ABC Studios
Dir.

Various

2018
Golden Boy
David
Mediaworks
Dir.

Alex Plumb

2018
The Gulf
Craig
The Gulf Productions Ltd
Dir.

Charlie Haskell & Jackie van Beek

2018
The Wilds - Pilot
Flight Attendant Craig
ABC Studios NZ Limited
Dir.

Susanna Fogel

2017
Shannara
Young Shea
MTV NZ Ltd
2017
The New Legends of Monkey
The Font Demon (Eps 1 - 10)
The Casting Company
Dir.

Gerard Johnstone

2015
Westside
Vern (Guest)
South Pacific Pictures
Dir.

Various

2014
Power Rangers: Dino Charge
Prince Phillip - Graphite Ranger (Major Support - 13 eps)
Power Rangers Productions Ltd
Dir.

Various

2014
When We Go to War
George Mueller (Major Guest)
JUMP FILM AND TV LIMITED
Dir.

Peter Burger

2013
Power Rangers: Megaforce
Customer (Guest)
Saban Productions
Dir.

Jonothan Brough

2008
Amazing Extraordianry Friends Series 3
Everitt (Guest)
Greenstone Pictures
Dir.

Simon Raby

2008
Amazing Extraordinary Friends
Hymie/The Comedian
Greenstone Pictures
Dir.

Peter Haynes

2007
Amazing Extraordinary Friends Series 2
Ethan Poindextor
Greenstone Pictures
Dir.

Stephen Campbell

2004
P.E.T. Detectives
Lawrence (Guest)
Screentime Communicado
Dir.

Michael Bennet

2004
Shortland Street
Daniel Potts (Core Cast)
South Pacific Pictures
Dir.

Various
Theatre.
2021
The Haka Party Incident
Davis Merrit
Dir.

Katie Wolfe

2016
Vernon God Little
Eulalao Ledesma (Lally) (Lead)
The Basement / The Actors Program Graduation
2014
Second Afterlife
Ethan
The Basement Theatre
Dir.

Leon Wadham

2013
Dragonlore
Frank
The Basement Theatre
Dir.

Curtis Vowell

2013
Les Miserables: The Drama
Fauchelevant
Aspiring Young Actors Productions
Dir.

Jan Saussey

The Haka Party Incident
David Merrit
Dir.

Katie Wolfe
Voice.
| | | | |
| --- | --- | --- | --- |
| 2003 | The Fat Man | Colin Potter (Co-lead) | National Radio |
Training.
10-Week Scene Study - Juliet Furness - 2018
The Actors' Workout - Jamie Irvine - 2018
Audition Masterclass - Dave Newman - 2017
Acting for Screen - Miranda Harcourt - 2017
Barefoot Casting Audition Workshop - 2017
Graduated The Actors Program Screen and Acting - 2016
Actor in Process - Sara Wiseman Workshop - 2015, The Actors Program
Developing into Character with Sara Wiseman - 2015, The Actors Program
Faith Martin Casting, Auditioning Class - 2015
Standard American Accent course with Jacque Drew - 2015
Actors Lab Studio - 2014, Peter Feeney
Barefoot Casting Drama Workshop, Mike Dwyer - 2013
Masterclass with Dave Newman and Tom McSweeney - 2013
Youthtown Screen Workshops - 2007, Mick Innes
Terri De'Ath - American Accent/Audition Technique Workshop - 2005
Action Workshop - 2003, Paul Norell & Irene Drake
Aspiring Young Actors - 2002, Various Tutors
On-screen Acting - 2002, Jan Saussey
Dolphin Theatre Drama Classes - 2001, Jan Saussey and Dorothy Chisholm