Profile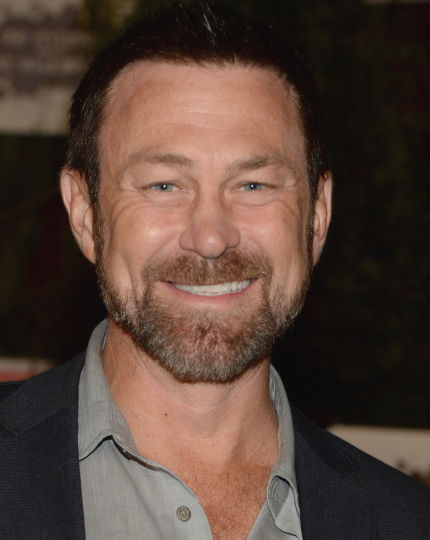 Ethnicity
Australian, European
Location
Los Angeles, United States of America
Also Represented in
Australia, United Kingdom & United States of America
Career Highlights

Grant is an actor and television presenter who has worked extensively across New Zealand, Australia and the United States. He is best known in New Zealand for his five-season stint as Wolfgang West in New Zealand's most-awarded drama series Outrageous Fortune. In 2008, Grant joined the core cast of the hugely popular US comedy series Ugly Betty, and appeared in mystery series Lost. He went on to feature in the third season of HBO drama True Blood. In 2012, Grant landed a lead role alongside Lindsay Lohan in US telemovie Liz & Dick, chronicling the relationship of actors Elizabeth Taylor and Richard Burton. Most recently, Grant played Henry Sharpe in award-winning feature film Bad Impulse.





Awards.
| | |
| --- | --- |
| 2010 | Qantas Film & Television Award - Nominated - Performance by a Supporting Actor in General Television - Outrageous Fortune |
| 2007 | Air New Zealand Screen Awards Nomination - Best Performance by an Actor - Outrageous Fortune |
Feature Film.
2020
Bad Impulse
Henry Sharpe
All in Films LLC
Dir.

Michelle Danner

2019
The Car: Road to Revenge
Detective Rainer
Dir.

G.J.Echterkamp

2018
Guns Akimbo
Detective Degraves
Dir.

Jason Lei Howden

2018
Painkillers
Herb Morris
Lone Suspect
Dir.

Roxy Shih

2016
JL Ranch
Sheriff Whitlock
Crystal Sky Pictures
Dir.

Charles Robert Carner

2015
400 Days
Walter
New Artists Alliance
Dir.

Matt Osterman

2015
Lucky Dog
Preston Spencer
Donley Entertainment
Dir.

Michael Feifer

2015
One and Two
Daniel
Bow and Arrow Entertainment
Dir.

Andrew Droz Palermo

2015
Zoey to the Max
Sheriff Tom Jenkins
Brand Inc. Entertainment Group
Dir.

Jim Valdez

2014
Swelter
Cole
Grand Peaks Entertainment
Dir.

Keith Parmer

2012
186 Dollars to Freedom
Jesus Christ
City of Gardens
Dir.

Camilo Vila

2012
I Do
Peter Edwards
School Pictures
Dir.

Glenn Gaylord

2011
Atlas Shrugged: Part I
Henry Rearden
The Strike Productions
Dir.

Paul Johansson

2011
Killer Elite
Cregg
Palomar Pictures
Dir.

Gary McKendry

2011
Remains
Tom
Chiller Films
Dir.

Colin Theys

2007
The Fall of Night
Harry
Winter Star Productions/USA
Dir.

Derrick Warfel

2003
Ned
Town Priest
Ned Prductions
Dir.

Abe Forsythe

1999
Change of Heart
Jason (Lead )
A Change of Heart Productions
Dir.

Rod Hay

1999
Close Contact
Mike Heyns (Lead )
Screentime
Dir.

Scott Hartford-Davis
Short Film.
2016
Business Unusual
Darius Price
Substance Over Hype
Dir.

Daniel Malakai Cabrera, Caine Sinclair

2004
One of the Oldest Con Games
Sam
Dir.

Leslie King

2003
Calling Gerry Malloy
Mark (Lead )
Left Foot Films
Dir.

Andrew Lewis
Television.
2020
The Baker and the Beauty
Gideon
Dir.

Steve Pearlman

2019
Harrow - Series 2
Francis Chester
Dir.

Various

2019
Reef Break
Carter Eastland
Dir.

Various

2017
Still Star-Crossed
Lord Damiano Montague
Dir.

Various

2015
Gallipoli
William Malone
Nine Network Australia
Dir.

Glendyn Ivin

2015
Getting On
Dr. Ron Rudd
Anima Sola Productions
Dir.

Various

2015
Hawaii Five-0 Season 5
Ben Hamilton
Kurtzman Orci Paper Products
2013
Defiance
Joshua Nolan
Five & Dime Productions
Dir.

Various

2012
GCB
Mason Massey
Darren Star Productions
Dir.

Various

2012
Liz & Dick (TV-movie)
Richard Burton (Lead)
Larry A. Thompson Productions
Dir.

Lloyd Kramer

2012
The Great Mint Swindle
Ray Mickelberg
Worldwide Production Services
Dir.

Geoff Bennett

2011
Panic at Rock Island (TV-movie)
Jim Quinn (Lead)
Goal Post Pictures
Dir.

Tony Tilse

2011
The Cape
Razer (Support)
Berman Braun and Universal Media Studios
2010
True Blood Series 3
Cooter
HBO/Alan Ball
Dir.

Various

2009
Satisfaction
Daniel
Lone Hand
2008
12 Miles of Bad Road
Henry Mercer (Regular Recurring)
HBO
2008
Lost
Captain Gault (Regular Recurring)
Touchstone Television/ABC
2008
Ugly Betty
Connor Owens (Core)
Touchstone Television/ABC
2007
Canal Road
Detective Ray Driscoll
Dir.

Kevin Carlin

2005
All Saints
Nigel Macpherson (Regular Recurring)
Network Seven
Dir.

Pino Amenta & Frank Arnold

2005
Outrageous Fortune
Wolfgang West (Core)
South Pacific Pictures
Dir.

Vanessa Alexander & Mark Beesley

2004
McLeod's Daughters Series 4
Jarred Wuchowski
Millenium Pictures
Dir.

Various

2004
Through My Eyes
Black Rat Lincoln
Liberty and Beyond Productions & Network Seven
Dir.

Di Drew

2002
Always Greener - Series 1 & 2
Greg Steele (Regular Recurring)
Dir.

Bevan Lee

2002
White Collar Blue
Steve Petrovic
Knapman Wyld Television
Dir.

Lynn Hegarty & Ken Cameron

2001
Finding Hope
Jack
Liberty and Beyond Productions
Dir.

Geoffrey Nottage

2001
Something in the Air
Mark Waters (Regular Recurring)
ABC Television
Dir.

Grant Brown & Ali Ali

2000
On the Beach
Lt. Peter Holmes
West Street Productions
Dir.

Russell Mulcahy

2000
The Lost World
Montague Fitzsimmonds
Coote/Hayes Production Services
Dir.

Richard Franklin & Colin Budds

1999
Farscape
Shaman Liko
Nine Films & Television
Dir.

Various

1999
Stingers
Sean Peck
Simpson Le Mesurier Films
Dir.

Grant Brown & Dan Burstall

1997
Halifax F.P
Bob Palance
Simpson Le Mesurier Films
Dir.

Peter Andrikidis

1997
Wildside
Peter Simms
Gannon Jenkins Television
Dir.

Geoff Bennett & Peter Andrikidis

1996
Adrenalin Junkies
Doctor Arch
Liberty Films International
1996
Medivac Series 1 - 2
Dr Arch Craven (Pivotal Lead )
Dir.

Graeme Blundell & Geoff Bennett

1996
Pacific Drive
Garth Stephens
New World Television/Village Roadshow
Dir.

Grant Brown & Chris Adshead

1994
Blue Heelers
Const. Wayne Patterson (Core)
Southern Star
Theatre.
....
Deathwatch
Lefranc
Threshold Productions
Dir.

Anthony Simcoe

....
Elegies
Threshold Productions
Dir.

Tony Knight

....
Hamlet
Laertes/Understudy Hamlet
The Bell Shakespeare Company
....
Happiness
ART Incorporation
Dir.

Ken Bouche

....
Richard III
Edward
The Bell Shakespeare Company
....
Romeo & Juliet
Mercutio
The Bell Shakespeare Company
....
The Last Night of Ballyhoo
Joe Farkas
Marian Street Theatre
Dir.

John Krummel

....
The Merchant of Venice
Duke of Venice
The Bell Shakespeare Company
....
The Real Live Brady Bunch
Guest Appearance
CMA Productions
....
The Return
Steve
Perth Theatre Company
Dir.

Jeremy Sims
Voice.
| | | | |
| --- | --- | --- | --- |
| 2004 | The Border Series 1 & 2 | | |
| 2000 | The Mole - Series 1 - 4 | | |