Profile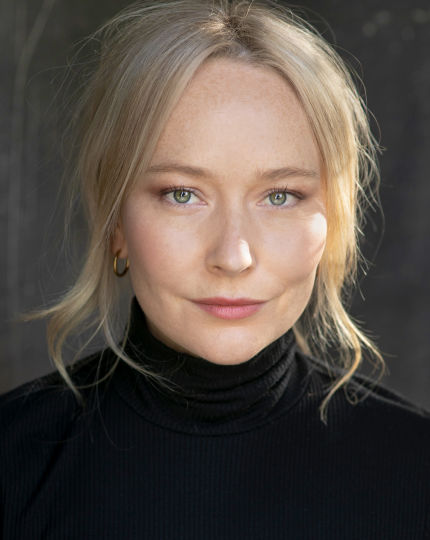 Location
Auckland, New Zealand
Career Highlights

​​Fern Sutherland has become a familiar face in television both in New Zealand and overseas. Fern first gained TV exposure of The Almighty Johnsons in her stand out role as Dawn, mistreated but respected personal assistant to demi-god Dean Gorman. A key character for all three seasons, Sutherland was award-nominated for the role and placed in the running for Best Supporting Actress at the Aotearoa Film and Television Awards in 2011. This success was followed by the role of forthright small-town cop Detective Sims on The Brokenwood Mysteries. One of New Zealand's longest-running and most successful TV shows, Season 8 of The Brokenwood Mysteries is expected to air end of 2022.
Film Film.
2008
A Book By It's Cover
'Lead' ('Lead')
Dir.

Nick Graham
Short Film.
2008
Thud
Nurse
Dir.

Campbell Rouselle

2008
Trash
Poppy
Dir.

John Callen
Television.
2021
Mystic Season 2
Renaye (Guest)
Dir.

Dir Aidee Walker

2020
The Brokenwood Mysteries season VII
Det. Constable Kristin Sims (Core Cast)
Dir.

Various

2019
Brokenwood Mysteries: season VI
Det. Constable Kristin Sims (Core Cast)
Dir.

Various

2018
Brokenwood Mysteries: season V
Det. Constable Kristin Sims
Dir.

Various

2017
Brokenwood Mysteries: season IV
Det. Constable Kristin Sims (Core Cast)
Dir.

Various

2017
RIOT (Telemovie)
Sue Willis
2014
Brokenwood Mysteries: season I - II - III
Det. Constable Kristin Sims (Core Cast)
Dir.

Various

2014
Pirates of the Airwaves (tele-feature)
Wendy Gapes
Dir.

Charlie Haskell

2011
The Almighty Johnsons
Dawn (recurring)
Dir.

Murray Keane & Simon Bennett

2010
Go Girls
Guest (Guest)
Dir.

John Laing & Britta Johnstone
Theatre.
2013
Live Live Cinema: Carnival of Souls & Dementia 13
Mary Henry (Lead/ Ensemble)
2012
The End of the Golden Weather
Ensemble (Ensemble)
Dir.

Murray Lynch

2012
Tribes
Ruth
Dir.

Shane Bosher

2009
Life is a Dream/Back Story
Basilio/Lena
Dir.

Michael Hurst/Oliver Driver

2009
The Pohutukawa Tree
Sylvia Atkinson
Dir.

Colin McColl

2008
A Midsummer Night's Dream
Bottom
Dir.

Michele Hine

2008
Silent Vigil
Charlotte (Lead)
Dir.

Michele Hine

2008
The Ensemble Project
'Performer'
Dir.

Oliver Driver & Michael Hurst

2007
The Caucasian Chalk Circle
Cook / Monk / Ludovica / Blockhead
Dir.

Heath Jones

2007
The Long Goodbye at the Riverside Saloon
Tilly
Dir.

Ross Gardner

2007
To Seek the Happy Isles
Sarah
Dir.

Gene Peters
Training.
Bachelor of Performing Arts - UNITEC School of Performing Arts -