Profile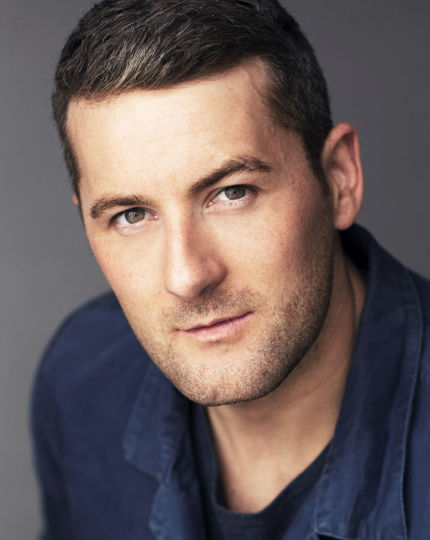 Location
Auckland, New Zealand
Also Represented in
United States of America
Website
Career Highlights
Emmett is New Zealand-born actor, director and screenwriter, having worked in over 50 productions in film, television and theatre. He is best-known for his role as Axl Johnson in television series The Almighty Johnsons. Other notable roles include Sam Giancana in Netflix's Making of the Mob and Victor Lownes in Amazon Studio's American Playboy: The Hugh Hefner Story. More recently, Emmett has acted in various large-scale film and television productions, with roles in James Cameron's Avatar 2, feature film Together Forever Tea, and Dwayne Johnson's new comedy series Young Rock. Behind the scenes, Emmett has developed his passion for writing and direction, co-creating award-winning series' Auckward Love and Instagram comedy Millennial Jenny alongside his fiancee Holly Shervey, and directing over 70 episodes of Shortland Street.

Short Film.
2020
Killing the Parson Bird
Samuel Blakely
Dir.

Peter McCully

2018
Kino Ratten
Officer Armand
Albedo VFX
Dir.

Peter McCully

2017
Uber: Unlikely Rides
James
Dir.

Kyle van Tonder

2015
Every Little Thing
Harry Thorogood (Lead)
Boy Fell In Pond Productions
Dir.

John Harris

2009
High Risk Team
Registrar J. Carrey
Dir.

Jason Stutter

2007
Last Shot at Love
Matthew
Dir.

Caleb Carr

2007
Me Minus You
Jack
Bah Bah Productions
Dir.

Theresa Henaray

2007
Objective
Steve
Dir.

Corey Matthews
Feature Film.
2020
Together Forever Tea
Steve Slater (Supporting)
Screentime
Dir.

Josh Frizzell

2019
Avatar Sequels
Dragon Pilot
Dir.

James Cameron

2017
The Last Train
Louis
Dir.

Tracey Pellegrino

2015
Bella (US)
Connor Gregor
Xristos Productions and Random Films
Dir.

Stan Harrington

2015
Into the Rainbow
Tom Williams (Major Support)
TW Films Ltd
Dir.

Norman Stone

2012
We Feel Fine
Roger
Blondini Films
Dir.

Jeremy Dumble and Adam Luxton

2011
Packed
Darth Vader
Jato Unit
Dir.

Vaughan Martin Wilson

2009
Home By Christmas
Tiny
Gaylene Preston
Short Film.
2014
Heyday
Richard
Dir.

Eve Danzeisen
Television.
2019
Ablaze
David Cody
Screentime NZ
Dir.

Josh Frizzell

2019
Power Rangers: Beast Morphers
Jax (Voice)
Power Rangers Productions Ltd
Dir.

Various

2019
Shortland Street
Ross Douglas
South Pacific Pictures
Dir.

Various

2019
The Sounds
Brendan
Maggie Limited
Dir.

Peter Stebbings

2018
Murder is Forever
Det. Derek Mois
Dir.

Chris Dudman

2018
The Wilds - pilot
Agent Daniel Faber
ABC/Amazon Studios
Dir.

Susanna Fogel

2016
American Playboy: The Hugh Hefner Story
Victor Lownes (Core)
Dir.

Richard Lopez

2016
Dear Murderer
Bruce Peterson
Screentime NZ Ltd
2016
Power Rangers - Dino Charge
Professor Strickler (Voice)
Marvista Entertainment
Dir.

Various

2016
The Brokenwood Mysteries
Byron Cotter
South Pacific Pictures
Dir.

Mark Beesley

2015
The Making of the Mob 2: Chicago
Sam Giancana (Major Support)
Dir.

John Ealer

2013
Jono and Ben at 10
Various (Regular Recurring Guest )
Mediaworks
Dir.

Various

2012
Would I Lie to You ?
Himself
TV3
2010
The Almighty Johnsons Series 1 - 3
Axl Johnson (Lead)
South Pacific Pictures
2008
Passion in Paradise
Soldier
Dir.

Bryan Bruce

2008
The Investigator Series 2
Brendan Easton
Dir.

Bryan Bruce

2008
Time Trackers
Ernest Rutherford
The Gibson Group
Dir.

Danny Mulheron

2004
Seven Periods with Mr Gomsby
Willem van der Muren
Direct Hit Productions
Dir.

Danny Mulheron
Theatre.
2015
Between Two Waves
Daniel Wells (Lead)
Passion Productions
Dir.

Peter Freeney

2015
Stones In His Pockets
Various (Co-Lead)
Tadpole Productions
Dir.

Andrew Foster

2012
Tribes
Daniel
Silo Theatre Trust, Q Theatre, Auckland
Dir.

Shane Bosher

2010
Gagarin Way
Tom
Frisky Productions
Dir.

Gareth Reeves

2009
Bedlam
Cornelius Crooke and Henry Fielding
The Playground Collective
Dir.

Robin Kerr

2009
This Boy
Emmett
Dir.

Emmett Skilton (Self Directed Show)

2008
The Tempest
Trinculo
Dir.

John Bolton

2007
Richard the Third
Richard
Dir.

Christian Penny and Sylvia Rands

2006
Adaptions of Shakespeares Works (Toured NZ and Australia)
Actor
The Ugly Shakespeare Comany
Dir.

Trygve Wakenshaw
Voice.
2018
Kiwibank - Radio
2018
Meadow Fresh - Goodies
Strawberry Character
2017
Ash Vs Evil Dead Loop Group
2017
Power Rangers : Ninja Steel
Dreadwolf/Stabberous
Marvista Entertainment
Dir.

Various

2015
Dominos ADR (new)
BigPop
2009
Performance Block Course Voice Over
D'Arcy Smith
2009
Radio Workshop Voiceover
Adam Macauley
Web Series.
2021
Dungeons and Dragons Logic
Barbarian
Viva La Dirt League
2019
Millenial Jenny
Max
HMS Productions
Dir.

Various

2015
Auckward Love
Curtis
We Three Productions
Dir.

Emmett Skilton
Training.
Equity New Zealand - Audition Casting Hothouse - 2018, Equity New Zealand
Howard Fine Studio - Masterclass Scene Study - 2018, Howard Fine Studio
Miranda Harcourt - Acting for Screen - 2018, Miranda Harcourt
Sydney Actors Collective - Audition workshop with Stevie Ray Casting - 2018, Sydney Actors Collectiv
Stella Adler Academy of Acting, Los Angeles - Advanced Scene Study - 2016, Stella Adler Academy
Linklater Voice Technique - 2015, The Stella Adler Academy of Acting, Los Angeles
Stellar Adler Technique - 2015, The Stella Adler Academy of Acting, Los Angeles
Audition Intensive - 2014, Aquila Morong Studio, Los Angeles
Scene Study and Script Analysis - 2014, Aquila Morong Studio, Los Angeles
Improvisation Intensive - US and UK Accent Intensive - 2013, The Actors Centre, London
McSweeney Newman Master Class Casting Workshop (2 Day), Auckland - 2013, Tom McSweeney & Dave Newman
Acting for Screen Course - 2009, Nathaniel Lees
Audition Techniques Workshop - 2009, Tina Cleary
Bachelor of Performing Arts - 2009, Toi Whakaari - New Zealand Drama School
Acting for Screen and Audition Techniques Workshop - 2008, Tina Cleary
Acting for Screen Classes - 2007, Aileen O'Sullivan
Acting for Screen Workshop - 2007, Vicki Yannoutsos
Chekov Masterclass - 2007, Bert van Dyk
Imporvisation Workshop - 2007, Tim Gordon
Stage Combat Masterclass - 2007, Tony Woolf
Improvisation Masterclass - 2004, Keith Johnston