Profile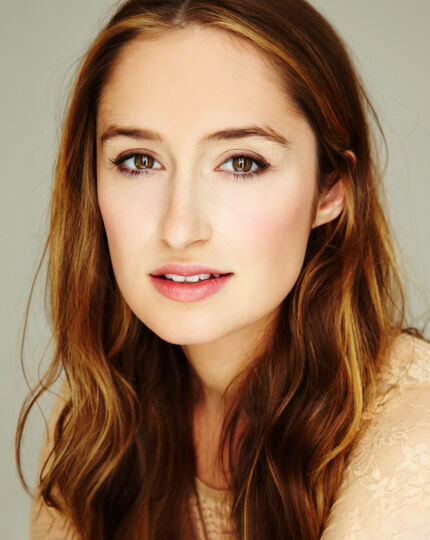 Location
Auckland, New Zealand
Also Represented in
Australia
Career Highlights
Elizabeth has been acting professionally for over a decade, working across both New Zealand and Australia. An extremely talented stage performer, Elizabeth has landed lead roles in a great deal of productions throughout the years, her most notable include Othello, Thérèse Raquin, and The Miser. Extremely versatile, Elizabeth's talents on the stage transfer seamlessly on to the screen. She is able to work in all kinds of genres, her screen credits including the US political-drama feature film Truth, Australian drama series Winners & Losers and the voice of Batty in the children's series 100% Wolf.

Awards.
| | |
| --- | --- |
| 2016 | Nomination-Green Room Awards - Best Ensemble, Picnic at Hanging Rock |
| 2014 | Nomination - Green Room Awards - Best Actress, Therese Raquin |
| 2014 | Winner-Green Room Awards - Best Production, The Trouble with Harry |
| 2013 | Nomination-Sydney Theatre Awards - Best Newcomer, Dance Better at Parties |
| 2008 | Winner - Cassidy Bequest Gift Fund Scholarship Victorian College of the Arts |
Feature Film.
2020
Together Forever Tea
Cheryl (Guest)
Screentime NZ
Dir.

Josh Frizzell

2016
Restoration
Kara Fitzgerald
Dir.

Stuart Willis

2014
Truth
CNN Reporter
Dir.

James Vanderbilt
Television.
2019
The Commons
Rachel Mawson
Dir.

Rowan Woods

2018
100% Wolf
Batty (Lead Voice)
Dir.

Serg Delfino

2015
Restoration
Kara
Dir.

Stuart Willis

2015
The Doctor Blake Mysteries
Patricia Rowe
Dir.

Ian Barry

2014
Childhood's End
Channel 4 News Anchor #1
Dir.

Michael Pattinson

2011
Neighbours
Bethany Peters
Dir.

Various

2011
SheZow
Droosha (Voice)
2011
Winners & Losers
Grace Taylor (Recurring Guest)
Dir.

Ian Gilmour, Bill Hughes
Theatre.
2019
The Miser
Marianne
Dir.

Peter Evans

2018
Picnic at Hanging Rock - London Season, Barbican Theatre
Performer
Dir.

Matthew Lutton

2018
The Readers
Director/Dramaturg
Dir.

Elizabeth Nabben

2017
In Real Life
Eva / Various
Dir.

Luke Rogers

2017
Picnic at Hanging Rock - Edinburgh Tour, The Royal Lyceum Theatre
Performer
Dir.

Matthew Lutton

2017
The Rover
Florinda
Dir.

Eamon Flack

2016
Othello
Desdemona (Lead)
Dir.

Peter Evans

2016
Picnic at Hanging Rock
Performer
Dir.

Matthew Lutton

2015
Antigone
Ismene
Dir.

Adena Jacobs

2015
Grounded
Assistant Director
Dir.

Kirsten Von Bibra

2014
The Trouble with Harry
Josephine
Dir.

Alyson Campbell

2014
Therese Raquin
Therese Raquin (Lead)
Dir.

Gary Abrahams

2013
A Murder is announced
Julia Simmons
Dir.

Darren Yap

2013
Dance Better at Parties
Rachel
Dir.

Gideon Obarzanek

2013
The Crucible
Abigail
Dir.

Sam Strong

2012
National Play Festival
Various
Dir.

Chris Mead, Various

2012
Triangle
The Student
Dir.

Tanya Dickson

2011
Tis Pity She's a Whore
Annabella
Dir.

Marion Potts

2010
Twelfth Night
Viola
Dir.

Melanie Beddie

2009
Mad Forest
Florina
Dir.

Tanya Gerstle