Profile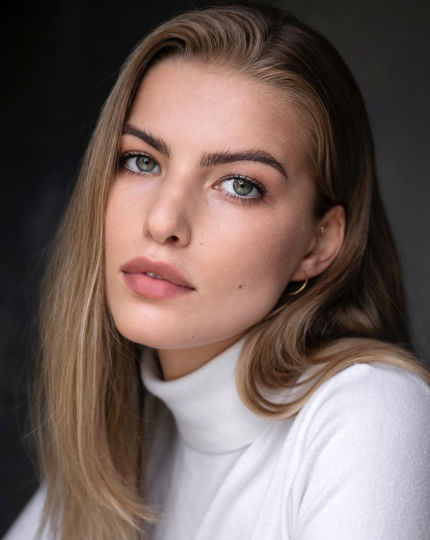 Location
Auckland, New Zealand
Also Represented in
United States of America
Career Highlights
Sweet Tooth (Season Two)
Television
Netflix
Role: Batista
Producer: Robert Downey Jr., Susan Downey, Amanda Burrell, Jim Mickle, Linda Moran
Director: Robert Downey Jr., Susan Downey, Amanda Burrell, Jim Mickle, Linda Moran

Eden graduated from Toi Whakaari: New Zealand Drama School with a Bachelor in Performing Arts in 2019. In the past year, she has acted in a lead-role in New Zealand film The Voyages of the Hourglass, along with a recurring guest role on dystopian drama series Creamerie. Eden is also a talented stage performer and singer, her theatre credits include lead roles in Hairspray, As You Like It and Into the Woods. Most recently Eden can be seen on the latest season of Netflix's Sweet Tooth and has just wrapped a leading role in a Feature Film set for release next year.
Feature Film.
2023
Grafted
Eve (Lead)
Dir.

Sasha Rainbow
Film Film.
2019
The Voyages Of The Hourglass
Addison (Lead)
Dir.

Nic Gorman
Television.
2023
Sweet Tooth (Season Two)
Batista (Recurring Guest)
Netflix
Dir.

Jim Mickle

2020
Creamerie
Committee member (Recurring Guest)
Dir.

Roseanne Liang
Theatre.
2019
Love and Information
Various (Lead)
Toi Whakaari NZ Drama School
Dir.

Peter Zazzali

2018
Two Gentlemen Of Verona
Silvia (Lead)
Toi Whakaari NZ Drama School
Dir.

Jackie Coats

2017
Solo Show
Devised
Toi Whakaari NZ Drama School
Dir.

Eden Wallace

2016
Hairspray
Brenda (Lead)
Kristin School Musical
Dir.

Lorna Rood

2015
As You Like It
Rosalind (Lead)
Sheilah Winn National Festival of Shakespeare
2015
Into the Woods
Little Red Riding Hood (Lead )
Rathkeale St Matthew's Senior College
Dir.

Joanna Simpson
Training.
Character & Audition workshop with Cohen Holloway - 2019
Ensemble Audition Workshop with Stella Reid - 2019
Relationship & Text On Screen with Miranda Harcourt - 2019
Text/Audition Workshop with Jane Younge - 2019
Toi Whakaari: New Zealand Drama School, Bachelor of Performing Arts - 2019
Voice & Text Workshop with Kirstie O'Sullivan - 2019
American Accent Workshop with Chris Stewart - 2018
Character Masterclass with John Bolton - 2018
Elemental Voice Workshop with Silvia Rands - 2018
Michael Chekhov Workshop with Elena Stejko - 2018
Screen Workshop with Amelia Reid-Meredith - 2018
Actors Lab with Peter Feeney - 2017
Ballroom Dancing Workshop with George Nicholls - 2017
Combat Training for Stage and Screen with Allan Henry - 2017
Perdekamp Emotional Method (PEM) with Kristina Heuer, Sarah Victoria & Stephen Perdekamp - 2017
Screen Workshop with Miranda Harcourt - 2017
Screen Workshop with Tina Cleary - 2017
Actors Lab with Peter Feeney - 2016
American Accent Workshop - Terri de Ath - 2016
Toi Whakaari Intensive Summer Workshop - 2016
The Actors' Program Voice Workshop with Kirstie O'Sullivan - 2015
Teen to Screen with Paolo Rotondo - 2014