Profile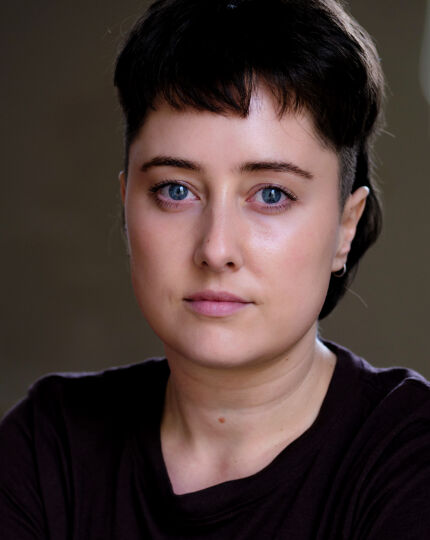 Location
Auckland, New Zealand
Career Highlights
Danny graduated from Toi Whakaari: New Zealand Drama School in 2019. While studying, they landed lead roles in numerous stage productions including The Two Gentlemen of Verona and Glass Meringue. Their short film credits include a lead role in The Late Shift and Workshop, which was secreted to premiere at the Venice Film Festival. Most recently, Danny starred as the lead in the Circa Theatre production The Surprise Party.
Film Film.
2020
Wellington Paranormal S3
#5 - Seven Ghosts
Dir.

Jamaine Cleent, Tim Van Dammen
Short Film.
2019
The Late Shift
Thea (Lead)
Dir.

Niamh Swannack

2019
Workshop
Jess (Supporting)
Dir.

Judah Finnigan
Television.
2018
Mise en Scene - The Lobster
Hotel Manager/Loner Leader (Supporting)
Dir.

Vaughan Slinn
Theatre.
2022
Mendelssohn's A Midsummer Night's Dream With Orchestra Wellington
Ensemble Cast with Three Actors Playing Multiple Roles
2022
'Modern Semi Opera" by The Queens Closet
Jess (Lead)
Dir.

Jacqueline Coats

2020
The Surprise Party
Zoe Maitland (Lead)
Dir.

Conrad Newport

2019
Love and Information
Multiple character production (Lead)
Dir.

Peter Zazzali

2018
Shakespeare Tour (Hamlet & As You Like It)
Laertes & Celia (Support)
Dir.

Chris Jannides

2018
The Two Gentlemen of Verona
Silvia (Lead)
Dir.

Jacqueline Coats

2017
Glass Menagerie
Amanda Wingfield (Support)
Dir.

Heather Timms and Erena Daniels

2017
Home Alone (Solo show)
Un-named (Lead)
Dir.

Patrick Carrol, Jonathan Price, Holly Chappell Eason, Tom Eason
Training.
Chekhov Masterclass with Elena Stejko - 2018
Screen Workshop with Amelia Reid-Meredith - 2018
Stage Combat with Allan Henry - 2018
Stage Masterclass (Clown) with John Bolton - 2018
Voice Healing Elements Masterclass with Sylvia Rands - 2018
Audition workshop with Tina Cleary - 2017
PEM Emotional Method Masterclass with Stephen Perdekamp - 2017
Screen Workshop with Miranda Harcourt - 2017
Toi Whakaari NZ Drama School - 2017