Profile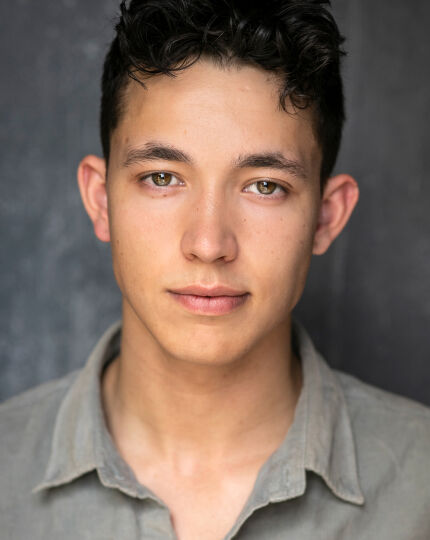 Location
Auckland, New Zealand
Career Highlights

A recent graduate of Toi Whakaari: New Zealand Drama School, rising star Daniel Cockerill is an ambitious performer with an (already) impressive portfolio that continues to expand. Appearing in a number of roles while honing his craft — including lead in Women Beware Women and supporting in Angels in America and Romeo and Juliet — Cockerill holds outstanding accolades both on-screen and on-stage, thriving in theatre and film alike. In fact, the adaptable young actor keeps himself secure in both camps, and in 2022 Daniel managed to secure lead roles in both Chaz Harris' short film You're Out and Janaye Henry's theatre production SexWise Tour.

Short Film.
2022
You're Out
Ben (Lead )
Dir.

Chaz Harris

2021
Diaspora
Cast
Dir.

Tanu Gago
Short Film.
2020
Best in Show
Hamilton Swan (Supporting)
Toi Whaakari
Dir.

Vaughan Slinn

2012
Kids and their Chemicals
Scientist (Supporting)
Stem Creative
Dir.

Ben Forman
Theatre.
2022
Sexwise Tour
Eli (Lead )
Dir.

Bernadine Gladding & Janaye Henry

2021
Ciggy Butts in the Sand
Dancer / Cast
Dir.

Tupua Tigafua

2021
Cufflink
Cast / Choreographer (Lead )
Dir.

Daniel Cockerill

2021
Norma Patterson and the Harvest Club
Gilly / Choreographer (Supporting )
Dir.

Harrison Keefe & Rongopai Tickell

2020
Ciggy Butts in the Sand
Dancer (Ensemble Cast )
Dir.

Tupua Tigafua

2020
Romeo and Juliet
Prince / Paris (Supporting)
Toi Whaakari
Dir.

Anya Tate Manning, Mitch Tawhi Thomas

2020
Women Beware Women
Leantio (Lead)
Toi Whaakari
Dir.

Sara Brodie

2019
Angels in America
Prior Walter (Supporting)
Toi Whakaari
Dir.

Heather Timms and Erina Daniels
Training.
Intimacy workshop w/ Jennifer Ward-Lealand - 2021
Miranda Harcourt Screen Workshop - 2021
Ross McCormack Movement and Theatre Intensive - 2021
Intimacy workshop w/ Sara Brodie - 2020
Mary MacDonald Lewis Accent Workshop (General American) 2 - 2020
Bert Van Dijk Actor in Imagination/Embodied Voice - 2019
Brita McVeigh Screen Workshop - 2019
Guy Langford, Actor As Player - 2019
Heather Timms Actor in Action - 2019
Miranda Harcourt Screen Workshop - 2019
Toi Whakaari: New Zealand Drama School - 2019
Vaughan Slinn P.E.M - 2019
Vaughan Slinn Screen Workshop - 2019