Profile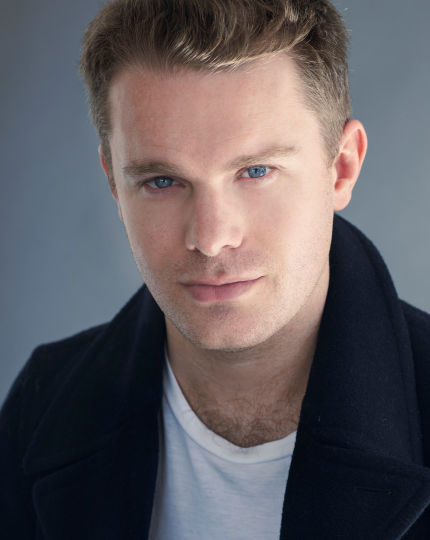 Location
Auckland, New Zealand
Career Highlights
Calum made his international film debut when he was just a child, starring as Haleth in Peter Jackson's acclaimed Lord of the Rings: The Two Towers. He then went on to study acting at the Royal Academy of Dramatic Arts in London, graduating with honors. Following this, Calum landed a role in Tom Hooper's multi-award-winning film The King's Speech, working alongside actors such as Colin Firth, Geoffrey Rush and Helena Bonham Carter. Later film credits include roles in feature films 6 Days and Mortal Engines. On television, Calum has appeared as a core cast member on the first season of Netflix's Roman Empire and iconic Kiwi hospital drama Shortland Street, along with roles on When We Go to War, Lovely Little Losers, and television movie Bombshell, where he portrayed former Greenpeace leader Steve Sawyer.
Feature Film.
2017
Mortal Engines
Chief Navigator
Dir.

Christian Rivers

2015
6 Days
Tommo (Support)
GFC Films Ltd
Dir.

Toa Fraser

2009
The Kings Speech
Laurie Logue (Support)
Speaking Film Prods/Weinstein Company
Dir.

Tom Hooper

2002
The Lord Of The Rings: The Two Towers
Haleth (Support)
New Line Cinema
Dir.

Peter Jackosn
Film Film.
2017
Murder is Forever EP 104
Officer Woods
Dir.

Various

2014
The Hobbit: The Battle of the Five Armies
Elf Warrior
Dir.

Peter Jackson
Short Film.
2013
One Giant Leap
Julius (Lead)
Media Design School Ltd
Dir.

James Cunningham

2007
Crossing The Line
Young Pilot
Red One
Dir.

Peter Jackson
Television.
2022
Brokenwood S9
Jason (Major Guest)
South Pacific Pictures
Dir.

Various

2015
Bombshell - The sinking of the Rainbow Warrior - Telefeature
Steve Sawyer - Greenpeace Rep (Major Support)
Screentime Productions Limited
Dir.

Riccardo Pellizzeri

2015
Lovely Little Loosers
Kelsi Forrester
Dir.

Sally Bollinger, Elsie Bollinger, Minnie Grace

2015
Roman Empire: Reign of Blood
Saoterus (Lead)
Steven David Entertainment, NY
Dir.

Rick Lopez

2014
When We go To War
Batman (Guest)
Jump Film and Television LTD
Dir.

Peter Burger

2013
Field Punishment No. 1
Irish Soldier (Support)
Lippy Prductions
Dir.

Peter Burger

2003
Shortland Street
Jake Valentine (Core)
South Pacific Pictures
Dir.

Various
Theatre.
2014
The Motherfucker with the Hat
Vibracorp Productions
Dir.

Edwin Wright

2009
Anna Lucasta
Noah
RADA
Dir.

Dee Cannon

2009
Mercury Fur
Darren
RADA
Dir.

William Gaskill

2009
Othello
Iago
RADA
Dir.

Alex Clifton

2009
Tis A Pity She's a Whore
Soranzo
RADA
Dir.

Andrew Visnevski

2008
Gargantua
Ponocrates
RADA
Dir.

Carl Heap

2008
The Custom of the Country
Rutillio
RADA
Dir.

Joanna Read

2007
A Conversation
Mick Williams
RADA
Dir.

Lucy Skilbeck

2007
Motortown
Lee
RADA
Dir.

Trilby James

2007
The Seagull
Sorin
RADA
Dir.

Irina Brown

2007
The Wake
Father Billy
RADA
Dir.

Roisin McBrinn

2006
Oedipus The King
Oedipus
RADA
Dir.

Tim Walker

2006
The Provok'd Wife
Heartfree
RADA
Dir.

Selina Caddell

1999
The Wind In The Willows Musical
Portly
Auckland Theatre Company
Dir.

Raymond Hawthorne

1997
All My Sons
Bert
Auckland Theatre Company
Voice.
| | | | |
| --- | --- | --- | --- |
| 2015 | Westpac, Giving Tree Awards Video | | DDB/Silk |
| 2014 | AMI - NZ only | | Colenso BBDO |
| 2014 | Path of Exile: Forsaken Masters | Thealus Master Assassin | Grinding Gear Games |
| 2014 | Reality Trip | | Top Shelf Productions Limited |
Web Series.
2015
AFK: The Web Series
Jack
Dir.

Peter Haynes
Training.
BA - Hons - In Acting - 2006, Royal Academy of Dramatic Arts