Profile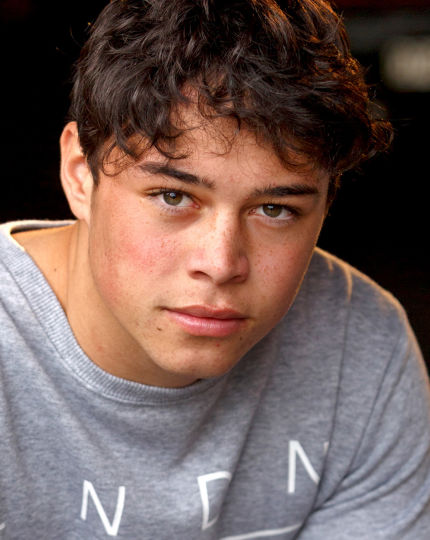 Ethnicity
European, Māori
Iwi
Ngati kahu, Ngati pikiao, Ngapuhi
Location
Auckland, New Zealand
Also Represented in
United States of America
Career Highlights
Despite still being in high school Brooklyn has already gained an impressive name for himself, with roles in a number of popular New Zealand television series. Most recently, Brooklyn starred as street-kid Boogie Jones on hit New Zealand soap Shortland Street. In the past, he has acted in teen rugby series Head High, as well as appearances in The Dead Lands and The Brokenwood Mysteries. A natural performer; Brooklyn has attended workshops in the US, training in dance and acting, and has his very own single that was released on Spotify in 2018.

Head High Season 2
Television
South Pacific Pictures Ltd
Role: Riley Deering
Producer: South Pacific Pictures Ltd

Film Film.
2021
Don't Make Me Go
Zac (Supporting)
Amazon Studios
Dir.

Hannah Marks
Television.
2021
Head High Season 2
Riley Deering (Core)
South Pacific Pictures Ltd
Dir.

Tim Worrall

2020
Shortland Street
Boogie Jones (Supporting)
South Pacific Pictures Ltd
Dir.

Various

2019
Head High
Riley Deering (Supporting)
South Pacific Pictures Ltd
Dir.

Awanui Simich-Pene

2018
The Dead Lands
Tuhaere (Guest)
General Film Corporation
Dir.

Peter Burger, Michael Hurst

2017
The Brokenwood Mysteries - The Scarecrow Ep 4
Hemi Taylor (Guest)
South Pacific Pictures Ltd
Dir.

Joshua Frizzell
Web Series.
2016
All Bi Myself
Lucas (Guest)
Ayala Productions
Dir.

Amie Bental
Training.
CGTV workshop - Hollywood USA - 2017
Stewart Dance Studios - Hip Hop Class - 2017, Performance Hawkins Theatre
The Celebrity Experience Workshop - Los Angeles USA - 2017
Amazing Grace Conservatory (AGC) - 2016
Choreography with Gene Tapia, Hollywood USA - 2016
The Celebrity Experience Workshop - Los Angeles USA - 2016
The School Tour - Los Angeles, USA - 2016
Vlado Footwear - Halloween Charity event - 2016