Profile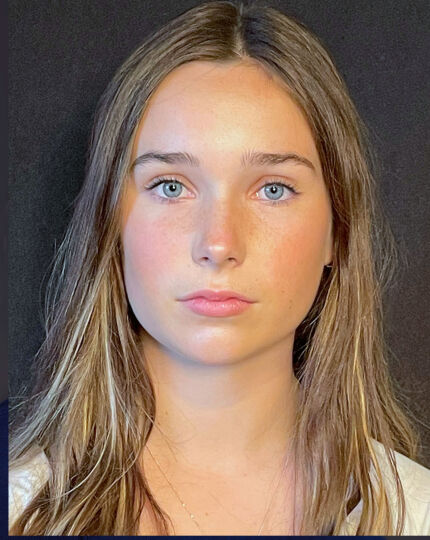 Location
Auckland, New Zealand
Career Highlights
Billie McKessar made her acting debut in a short film at the age of seven and has appeared in numerous ads and live theatre since then. She is a natural performer and her talent goes way beyond acting as she also plays piano, is learning the bass guitar and has a great right foot on a football pitch. Career highlights include playing the lead in A.T.C's 'To Kill a Mockingbird' at The Civic.

To Kill A Mockingbird (Theatre)
Auckland Theatre Company
Role: Scout Director: Colin McColl

Short Film.
2014
F.E.U.C (The Four Eyes united Club)
Frankie-Joy
Dir.

Aidee Walker

2014
The Four Eyes United Club
Frankie-Joy (Supporting)
Dir.

Aidee Walker
Television.
2023
TESTIFY
Young Emmaline (Guest )
Dir.

David Stubbs & Paula Whetu Jones

2016
Dear Murderer
Natalie Morgan
Screentime NZ Ltd
Theatre.
2016
To Kill A Mockingbird
Scout (Lead)
Auckland Theatre Company
Dir.

Colin McColl

2015
Seussical the Musical
Chorus
National Youth Theatre Company
Dir.

Johnathan Alver
Training.
To Be Kids Audition Workshop - 2016
Dance Training & Performances - 2012, Musical Theatre - Performance Net
TAPAC Drama Classes - 2011