Profile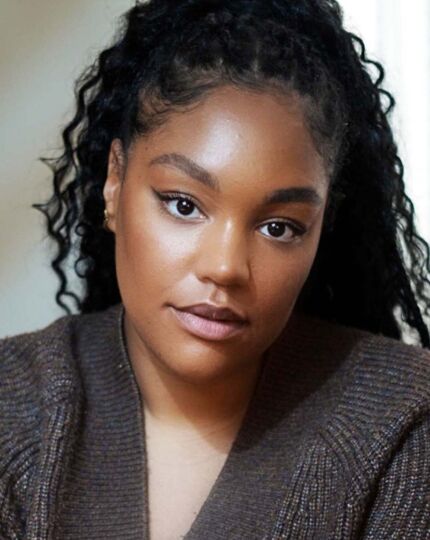 Ethnicity
African, European
Location
Sydney, Australia
Website
Career Highlights

Ava Diakhaby is a leading New Zealand actor, known for her bold and dynamic character driven work across a multitude of disciplines. The British born talent most recently captured the nations heart on the long running landmark Shortland Street as Jojo Starkey. Ava is also no stranger to the international market, with roles in James Cameron's Avatar sequels, Netflix's Sweet Tooth and a yet to be announced series for Apple TV. Locally Ava has appeared in hit comedy Funny Girls, My Life is Murder, Creamerie and new Sky original Miles from Nowhere. Ava has formidable stage experience, being a touchstone performer for the Auckland Theatre Company in productions Filthy Business, BOYS, Alice and Shortland Street the Musical. Known to make lasting impressions, Ava has impressed Casting Director's and Creative Teams both domestically and internationally with her diverse range and talent.


Feature Film Film.
2021
Don't Make Me Go
Hotel Employee (Guest)
Amazon Studios
Dir.

Hannah Marks

2020
Avatar Sequels
Neurotech
Dir.

James Cameron
Short Film Film.
2020
Take 3
Laverne
Dir.

Alex Igbanoi
Television.
2023
The Gone
Jodene (Guest)
Dir.

Peter Burger

2022
Shortland St
Jojo Starkey (Supporting)
Dir.

Various

2021
My Life is a Murder
Ash
Dir.

Michael Hurst

2021
Shortland Street
Jojo Starkey (Supporting)
South Pacific Pictures Ltd
Dir.

Various

2020
Creamerie
Ada
Dir.

Roseanne Liang

2019
Sweet Tooth (Pilot)
Head Nurse
Dir.

Jim Mickle

2017
Funny Girls
Various
Mediaworks
Dir.

Mediaworks
Theatre.
2020
XXXMas Cabaret
Zsa Zsa Gabor
Dir.

Leon Waddam

2019
Homos or Everyone in America
Laila
Dir.

Shane Bosher

2019
The Wasp
Heather
Dir.

Jonothan Bradshaw

2018
Alice
Abigail
Dir.

Leo Gene Peters

2018
Filthy Business
Rosa
Dir.

Colin McColl

2018
Legacy Project 5
Abagail
Dir.

Ben Moore

2018
Shortland St The Musical
Ensemble
Dir.

Simon Bennett

2018
Wigging Out
Various
Dir.

Kate Simmonds

2017
Boys
Ensemble cast
Dir.

Eleanor Bishop & Julia Croft

2017
Flaps (Retouched)
Various
Dir.

Torum Heng

2016
Cinderella
Godmother
Te Pou
Dir.

Michael Jamieson

2016
The Rime of the Modern Mariner
Grant
The Playground Collective
Dir.

Robin Kerr

2016
The Tempest
Ensemble Cast
Pop Up Globe
Dir.

Benjamin Henson

2016
Vagina Monologues
Various
Shape Shift Collective
Dir.

Alex Whitam

2015
2063
Esme
Dir.

Pedro Illgenfritz

2015
Inspector General
Zemlyankia
UNITEC
Dir.

Elena Stjeko

2015
The Taming of the Shrew
Baptisa
UNITEC
Dir.

Paul Gittens

2014
Jesus Christ Superstar
Ensemble
Auckland Theatre Company
Dir.

Oliver Driver
Web Series.
2017
Auckward Love (S3)
Katie
Dir.

Emmett Skillton

2017
PSUSY
Receptionist
Psusy Productions LTD
Dir.

Annie Duckworth
Training.
GOHUB (London, UK) - 2019
Identity School of Acting (London, UK) - 2019
Screen Acting Master Class (London, UK) - 2019
US Accent Course - 2019
Actors in Process - 2017
Actors Workout - 2017
Singing/Classical Training - 2017
Actors Intensive Workshop - 2016
Flaps - 2016, Bits & Pieces Ensemble
Mind Over Manner - 2016
Singing Training - 2015
UNITEC Bachelor of Performing & Screen Arts - 2013