Profile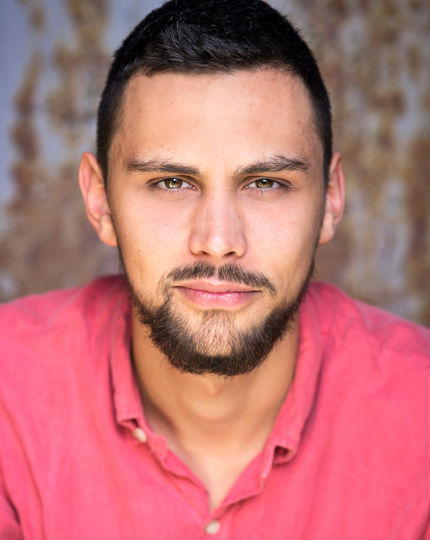 Location
Wellington, New Zealand
Career Highlights

Arlo trained at The Actor's Program in Auckland, graduating in 2012, and has gone on to land roles on a number of stage and screen productions. He has appeared in some of New Zealand's most popular television series such as Step Dave, Shortland Street and The Sounds. He portrayed Kiwi guitarist Chris Sheehan in television movie The Exponents, Why Does Love? In 2017, Arlo travelled to the celebrated Edinburgh Fringe Festival to perform in the sell-out production of The Generation of Z, which he helped devise. Arlo will soon appear in the up-coming Australian-New Zealand co-production feature film Nude Tuesday, which is set to be released later this year.

Awards.
| | |
| --- | --- |
| 2010 | Sheila Winn Shakespeare Festival Auckland Regionals - Winner |
Short Film.
2022
Doc, I'm Alien Pregnant
Boo (Supporting)
Dir.

THUNDERLIPS

2016
Full D
John
2006
Break
(Lead)
Official Selection Clemont Ferand France
Film Film.
2021
Don't Make Me Go
Dorky MC (Guest)
Amazon Studios
Dir.

Hannah Marks

2018
Dead
Pool Boy Lee
Dir.

Hayden Weal

2018
Mega Time Squad
Gaz (Major support role)
2017
Sundown Underground
Gaffer (Lead)
Dir.

Paul Innes
Feature Film.
2020
Nude Tuesday
Leo (Supporting )
Dir.

Armagan Ballantyne

2012
Teenagers and Tutus
Y13 Media Students - Western Springs College
2011
Romeo and Juliet
Gregory
Television.
2020
The Sounds
Hayden
Shaftsbury Films/SPP
Dir.

Peter Stebbings

2019
Dynamotion
2018
Friday Night Bites
Himself
Dir.

Roseanne Liang

2016
Why Does Love?
Chris Sheehan
Great Southern Television
2015
Shortland Street
George Kirkwood
South Pacific Pictures
2013
Step Dave Series 1 & 2
Liam (Recurring Guest )
South Pacific Pictures
Dir.

Various

2012
Spartacus Series 3
Adal
Pacific Renaissance
2009
Legend of the Seeker
Tait
The Walt Disney Company
Theatre.
2020
Auckland Fringe - Just One More
2020
Owls Do Cry
2020
Side Kick Series - Milo Cawthorne, Ella Hope Higginson
2020
Standard Acts Devising Workshop
2019
Owl's Do Cry
Toby (Devisor and Actor)
Dir.

Malia Johnson

2019
Ransom
2019
Second Unit: What We Do In The Shadows
Performer
TĀWHIRI festivals and experiences
2019
This Fragile Planet
2018
'Cult Show: The Revitalisation of The New Zealand Women's Archive'
Himself
Dir.

Nisha Madden

2018
'Mating in Captivity'
Jacob
Bat's Theatre
Dir.

Oliver Page

2016
The Events
The Boy
The Court Theatre
2015
A Midsummer's Night Dream
Demetrius (Lead)
Summer Shakespeare
Dir.

Michael Hurst

2015
Ushers
The Basement
Dir.

Romain Mereau

2014
Generation of Z
Liam (Lead)
Royale Productions
Dir.

Michael Hurst

2013
King Lear
The Fool
Summer Shakespeare
Dir.

Lisa Harrow

2012
A Midsummer Night's Dream
(Ensemble)
Auckland Theatre Company
2012
Jesus & Judas
Three Queens Productions - Heart of the City
2012
The Nightingale & the Rose
Three Queens Productions - Heart of the City
2012
Tusk Tusk
Elliot
ATC Next Big Thing
Dir.

Hera Dunleavy

2011
Mother Courage and Her Children
2011
Performance at the Globe Theatre with the Young Shakespeare Company
2009
Midsummer Night's Dream
Bottom
Web Series.
2020
Shortland Street Christmas Webisodes
Alan Copper (Guest)
South Pacific Pictures Ltd
Dir.

Various

2017
Friday Night Bites
Arlo
Dir.

Roseanne Liang
Training.
American Accent with Katherine Beck - 2020
Chris Stewart US Accent Training - 2017
Self-tape Master class with Tandi Wright - 2017
Bouffon Workshop with Red Bastard - 2014
The Actors' Program - TAPAC - 2013, Various
Voice Workshop - TAPAC - 2012, Sylvia Rands
National Shakespeare Secondary Schools Workshop - 2011
Audition & Script Workshop with Christina Asher - 2009
Acting Intensive with Miranda Harcourt - 2008
American Accent - Terri De'Ath - 2008
Between the Lines Theatre Company - Actor - 2008