Profile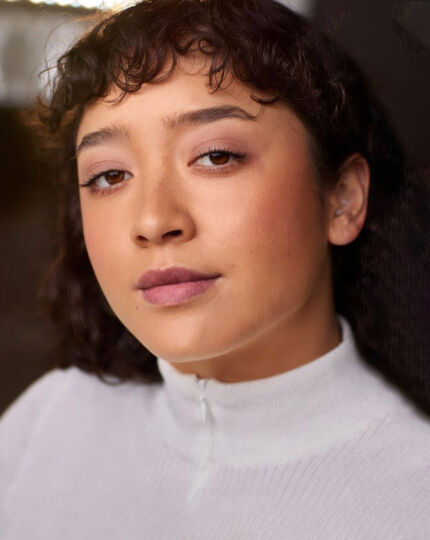 Iwi
Te Aupōuri, Ngāpuhi, Ngati Kuri & Te Rarawa
Location
Auckland, New Zealand
Career Highlights
Aki is a young actress of New Zealand-Māori descent who has been performing since she was a child. She joined the core cast of webseries Ahikāroa in its third season- with her character set to return in the fourth season. Before this, Aki had made a guest appearance on long-running hospital drama Shortland Street, as well as a lead role in short film Money Honey. She has acted in various theatre productions, most notably with lead roles in Annie and Tu Meke Tui. Aki most recently has starred in the Kiwi action-thriller Vegas.
Short Film.
2019
Money Honey
Red (Lead)
Dir.

Isaac Knights-Washbourn
Television.
2022
Ahikaroa Season 5
Te Ururangi (Lead )
Dir.

Various

2021
Ahikaroa Season 4
Te Ururangi
Dir.

Awanui Simich Pene, Jarod Rawiri, Corinna Hunziker

2021
Brokenwood Season 8
Emmy Schofield (Guest)
Dir.

Various

2020
Vegas
Arihia Poulan (Supporting )
Greenstone TV
Dir.

Michael Bennett and Kiel McNaughton

2018
Shortland Street
Rangimarie Rameka (Guest)
South Pacific Pictures
Dir.

Various
Theatre.
2021
Mauri Tau
Narrator - Waitī
Dir.

Scotty Cotter

2019
The Wolves
#46
Silo Theatre
Dir.

Sophie Roberts

2019
Tu Meke Tui
Taitu the Takahe (Lead)
Auckland Live
Dir.

Renee Lyons

2017
Annie - Intermediate School Production
Annie (Lead)
2017
Seussical Theatre - High School Production
Jojo Macbeth (Lead)
Dir.

Michelle Johansson
Web Series.
2022
Kura Season 3
Po (Core)
Dir.

Various

2019
Ahikaroa S3
Te Ururangi (Lead)
Kura Productions
Dir.

Jarod Rawiri

2019
I Date Rejects S2
Jay
Whitiora Productions Ltd
Dir.

Paula Jones