Profile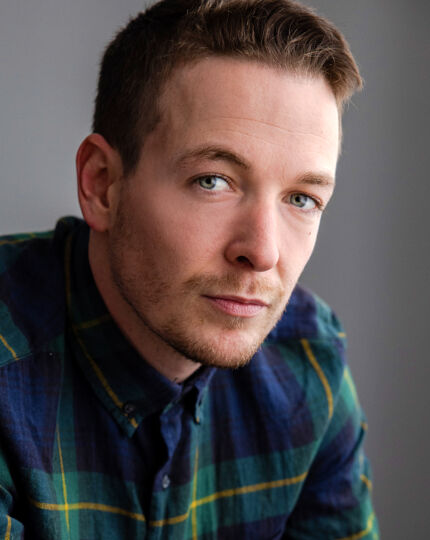 Location
Auckland, New Zealand
Career Highlights
Adam is a film, television and theater actor who trained at Toi Whakaari: New Zealand Drama School. Since graduating, Adam has appeared in television series Go Girls, The Sounds, and the new Netflix series Sweet Tooth. Other screen credits include web series Oddly Even, Rūrangi and Life is Easy. Most recently, Adam in Centerpoint Theater's stage production Potted Potter.
Short Film.
2014
Guests
Clayton
Toi Whakaari NZ Drama School
Dir.

Louis Sutherland
Television.
2020
Dai's Houseparty
The Neighbour (Guest)
2020
Sweet Tooth
Lee (Guest)
Netflix
Dir.

Various

2020
The Sounds
Dane McGregor
Shaftsbury Films/SPP
Dir.

Peter Stebbings

2016
Funny Girls
I.T. Guy
Mediaworks
Dir.

Madeline Sami
Theatre.
2021
Potted Potter
Jeff (Lead)
Dir.

Daniel Clarkson and Jefferson Turner

2020
Potted Potter
Jeff (Lead)
Centrepoint Theater
Dir.

Dan Clarkson

2017
An Awfully Big Adventure
Performer
Capital E
Dir.

Leo Gene Peters

2015
Anzac Eve
Ben Porteous
Armstrong Collective
Dir.

Jamie McCaskill

2015
Trash 2 Fashion
Performer
Red Leap Theatre
Dir.

Julie Nolan

2014
As You Like It
Jaques
Toi Whakaari NZ Drama School
Dir.

Lisa Warrington
Web Series.
2020
Life is Easy
Pug Guy (Guest)
Dir.

Amanda Tito

2019
Rurangi
Curt
Autonomouse Limited
Dir.

Max Currie

2017
Oddly Even
Joe Hart
Dir.

Isla Macleod & Ash Reid
Training.
Terri De'Ath's course - 2016, Level 1
Combat for Camera Workshop - 2014
Bachelor of Performing Arts (Acting) from Toi Whakaari NZ Drama School - 2012, Toi Whakaari NZ Drama School
Diploma in Performing Arts from UCOL - 2011, UCOL