Profile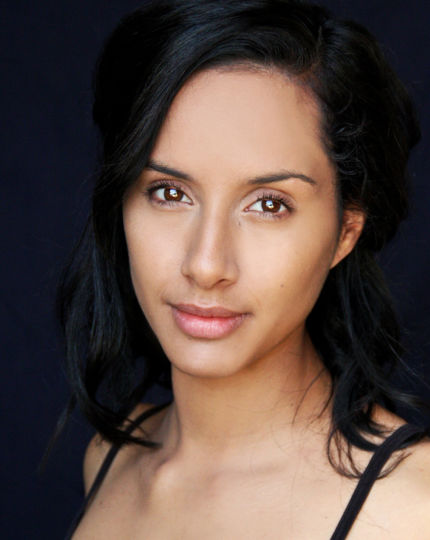 Writer & Director
In 2013 Hanelle completed her Post Graduate Diploma in Directing, Writing and Screen Production and has since gained rapid recognition as a fresh and provocative voice. Hanelle is an award-winning writer, producer and director who is passionate about Māori and Polynesian stories, particularly those with strong female perspectives, socially challenging ideologies and distinctive next-generation voices. Her most well-known work includes smash comedy series SIS, award-winning short film, The Promise of Piha and trail blazing web series Baby Mama's Club.
Hanelle is currently in funded development for a number of projects including Baby Mama's Club (feature film), Basic Training (limited drama series) and a dramatized family sitcom based on viral reality series The Casketeers.
Location
Rotorua, New Zealand
Career Biography
Awards.
| | |
| --- | --- |
| 2008 | Mai Maori Unitec Scholarship |
| 2008 | Regent Training Scholarship |
| 2008 | UNITEC Study Award Scholarship |
| 2007 | Glenda Pierce Trophy Drama Trophy |
| 2007 | Prestige Cup |
| 2007 | Runner Up Korimako - Senior English - Speech Competitions |
| 2007 | Runner Up Mid Regional Speech Competitions |
Feature Film.
2013
Orphans & Kingdoms
Tibs (Lead)
O&K Film Limited
Dir.

Paolo Rotondo
Short Film.
2012
Playing with Fire
Aroha (Lead)
YOBEE PRODUCTIONS
Dir.

Brioni Gray

2011
At the Bar
Freda
UNITEC
Dir.

Vicki Yiannoutsos

2011
Three Sisters
Irena (Lead)
UNITEC
Dir.

Ruby Railey

2009
Almost, not quite
Maria
UNITEC
Dir.

Elena Ngatai

2009
Anti Depression
Aroha
Auckland University & Vodafone 3G
Dir.

Various
Television.
2016
This is Piki
Riri Muir (Major Guest)
Brown Sugar Apple Grunt
Dir.

Kiel McNaughton

2015
Hillary
Moana (Support)
Great Southern Television Ltd
Dir.

Danny Mulheron
Theatre.
2014
FIX
Nicole
Junket Theatre Co.
Dir.

Sam Snedden

2013
I Don't Do Coconut
Nikkita Kumar (Lead)
GREYVIEW PRODUCTIONS
Dir.

Eric Smith

2012
Hope
Maia (Lead)
SHORT+SWEET FESTIVAL
Dir.

Jay Williams

2012
Paniora - Workshop
Bonita (Workshop Group)
Auckland Theatre Company
Dir.

Colin Mccoll

2011
4 The Love Of Losi
Helen
UNITEC
Dir.

Shimpal Lelisi

2011
Three Sisters
Natalia
UNITEC
Dir.

Elena Stejko

2009
Chicken or Fish
Marie
UNITEC
Dir.

Ben Crowder

2009
Sleeping Around
Kate
UNITEC
Dir.

Heath Jones

2008
Purapurawhetu
Kuia
UNITEC
Dir.

Elizabeth Hawthorne
Web Series.
2018
Baby Mama's Club
Shan
Culture Factory
Dir.

Hanelle Harris
Training.
Raymond Hawthorne 10 week Course - 2015
Raymond Hawthorne Masterclass - 2015
Casting Hothouse NZ - 2014
Jeremiah Comey Acting Masterclass - 2013
Terri De'Ath Audition Technique Workshop - 2012
American Accent Training - 2009, Jacque Drew
Commedia Dell Arte Workshop - 2009, Lisa Brickell
Shortland Street Workshop - 2009, Geoff Lawthorne
American Television Workshop - 2008, TVI Actors Studio
Bachelor of Performing Arts - 2008, UNITEC
Neutral Mask Workshop - 2008, Lisa Brickell
Singing Training-Louise Britzman - 2008, UNITEC
Studio Workshops for Film-John Callen - 2008, UNITEC
Vocal Training-Kirstie O'Sullivan - 2008, UNITEC