Profile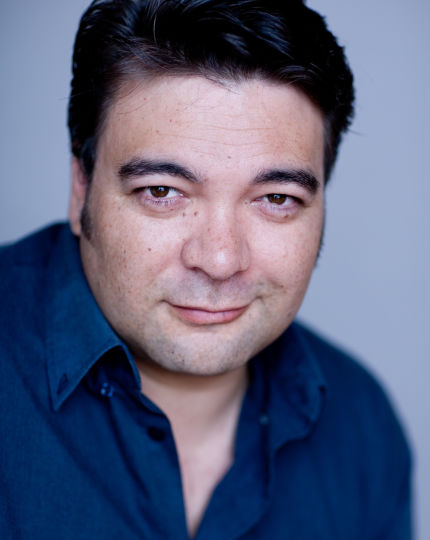 MC, Comedian, Actor, Host, After Dinner Speaker
Andre King is a member of the 'comedy' elite. He is one of an exclusive number of comics who are regularly booked internationally, an extraordinary entertainer who is able to bridge the divide and perform successfully to audiences from a range of backgrounds regardless of cultural, ethnic and on occasion, language barriers. He has headlined shows throughout the UK & Europe and has shared the billing with comedy stalwarts such as Lee Evans, Jimmy Carr & Bill Bailley.
Andre is also recognised for his acting appearances in local television productions 'Auckland Daze' & 'The Almighty Johnsons' and as 'Peckham' in the BBC America TV series 'Tatau'.
A regular speaker for the Hong Kong Carbine Club luncheon every year at the Hong Kong Sevens tournament, Andre consistently delivers a rollicking good show to some of the worlds business & sporting high flyers.
He is one of the few western comics to ever perform on the Macau Casino circuit and has for many years performed for various sections of the military including the Queen's personal bodyguards - The Household Cavalry (reference included).
He has performed 5 star shows internationally at the Edinburgh Fringe Festival, The Hong Kong Comedy Festival, The Jakarta Fringe Festival in addition to the New Zealand International Comedy Festival and is in such international demand as to have received invites to perform at the San Francisco & Hollywood Comedy Festivals as well.
Andre King currently resides in Auckland, New Zealand where he has returned to perform as a television presenter of his own show 'Hardcase' on MTS Television and is also busy working on
scripts for two movies and a second television series based on his previous experiences as a licensed private investigator.
SPEAKER TOPICS INCLUDE:
Planes, trains and cruise ships - A comedians take on travel abroad. Over 30 countries in the last ten years, cultural diversity meets kiwi ingenuity, encompassing travel, tourism, comedy, airlines, cruise ships.
Underbelly NZ - A peek behind the curtain of white collar crime in NZ. A former NZ private investigator leads the audience on a journey of some of his most prolific cases including multi million dollar scams, modern murder plots and conspiracies, bent cops and honorable thieves. Over a decade of experience as a court process server, private investigator and debt collection specialist, Andre King's background knowledge of crime and criminology, law and criminal psychology is delivered seamlessly with his comedians flair for performance.
Location
Auckland, New Zealand
Skills
Comedy Host, Compere/MC, Field Presenter, Judge, Live Performance Host, MC / Stage compere, Reality/Entertainment Host, Television
Interests
Film & Television, Race Relations, Satire, Stand up comedy
Testimonials (8)
Mason Contractors Ltd

We highly recommend Andre King, he has the ability to genuinely improve any event you may be planning.

We have all heard "brilliantly funny" and that he is, even more though, Andre is also incredibly clever. He captivated and amused a large group of diverse personalities, exceeding all expectations.

It is challenging to get a majority of our staff to agree at the best of times and yet Andre easily held the audience with his sheer talent and kept everyone interested, a truly humorous entertainer.

The consensus is clear, simply an "excellent night, very funny", thank you Andre.

Both personally and professionally a pleasure to deal with.

We look forward to seeing you again soon.

Kelley Jones - Mason Contractors Ltd